College football fans learned a few things during Week 1 of the season. 
Colorado is a vastly improved team from the one that went 1-11 in 2022, the Pac-12 is loaded as it careens toward the edge of the cliff, Mike Norvell and Florida State are ready to compete for an ACC Championship, Clemson's offense will not be immediately fixed by the presence of Garrett Riley, and South Carolina's offensive line looks like a disaster.
And while the return of football was a welcome sight, it wasn't exactly the Murders Row of college football slates.
Week 2 brings with it a few more intriguing games, including a top-15 matchup in Tuscaloosa, Alabama.
CALEB WILLIAMS' FATHER SAYS USC STAR COULD ALWAYS RETURN TO SCHOOL: 'HE'S GOT TWO SHOTS AT THE APPLE'
Saturday night is Steve Sarkisian's best chance at a statement win as Texas tries to finally prove it's "back." 
One year ago, the Longhorns nearly upset Alabama at home before Bryce Young proved why he was the reigning Heisman Trophy winner. 
Young is gone, and the Crimson Tide didn't name their Week 1 starter until the day before opening the season against Middle Tennessee after an offseason of competition.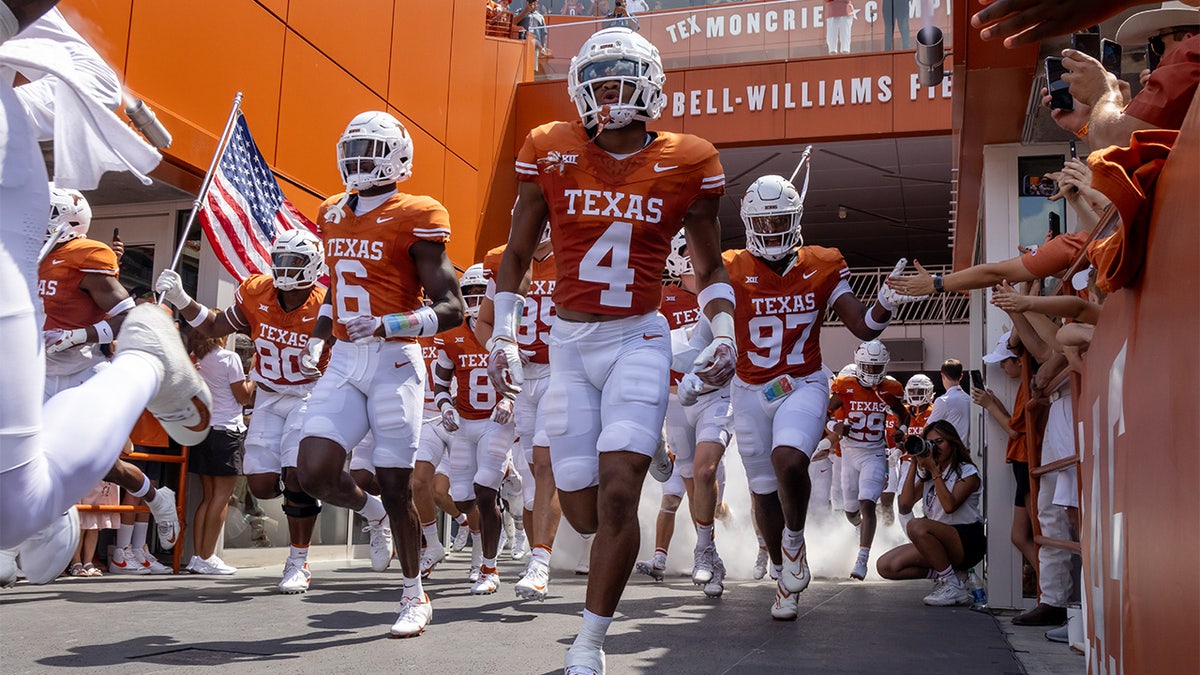 Can Texas pull off the shocker in front of 101,000 at Bryant-Denny Stadium? 
Let's take a look at the matchup along with a few other games to be aware of in Week 2 of the 2023 college football season. 
No. 22 Colorado vs. Nebraska – Noon ET
Deion Sanders and his Colorado Buffaloes shocked the college football world in Week 1, getting the one stop they needed late in the fourth quarter to take down No. 17 TCU, 45-42.
And while Sanders admonished the media for not believing in his team, the hard part starts now.
TCU LINEBACKER SAYS TEAM DEFENSE IS THE 'LAUGHINGSTOCK OF COLLEGE FOOTBALL' AFTER COLORADO LOSS
The Nebraska Cornhuskers head to Folsom Field for Sanders' debut in front of the Colorado faithful that will be expecting an encore performance.
But that's not really how sports work.
Sanders is faced with the challenge of making sure his roster is as physically and mentally prepared for Nebraska as it was for TCU, a game that easily could have gone the other way.
Getting up for Nebraska may prove to be a challenge after the entire college football world celebrated Colorado over the weekend.
The Colorado defense allowed 541 total yards to the TCU offense, including 262 on the ground as the Horned Frogs averaged 7.1 yards per rushing attempt.
Nebraska and head coach Matt Rhule would love nothing more than to run it down Colorado's throats after another excruciatingly close loss in Week 1. The Cornhuskers ran for 181 yards in a 13-10 loss to Minnesota, with quarterback Jeff Sims rushing 19 times for 91 yards.
COLORADO'S SHEDEUR SANDERS RECEIVED TEXT FROM TOM BRADY AFTER UPSETTING TCU
The rivalry between Colorado and Nebraska dates back over 100 years, with the two schools squaring off every year from 1948-2010.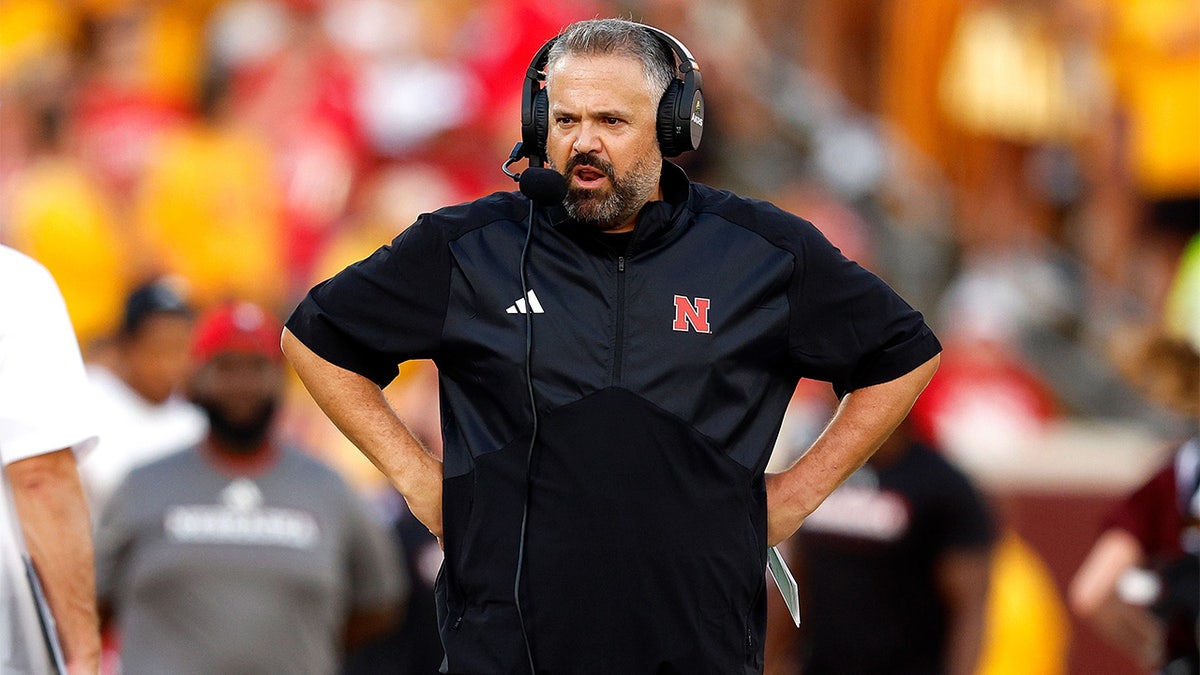 "I've learned the severity, the serious nature of this rivalry, and I'm embracing it 100%," Sanders told reporters Tuesday. "This is personal. That's the message of the week. This is personal."
Shedeur Sanders took it a step further. 
"We just know the history of it. Colorado, we don't like Nebraska," Sanders said when asked about the rivalry. "That's just what it is."
No. 24 Tulane vs. No. 20 Ole Miss – 3:30 p.m. ET
Lane Kiffin saw what he needed to see in Week 1 against Mercer.
Jaxson Dart is the Ole Miss starting quarterback against Tulane.
"Jaxson played really well and, like I've said, had a really good camp and spring," Kiffin said Monday, according to ESPN. "So, he's the starting quarterback. I've said all along we're extremely excited about that room, the depth in that room."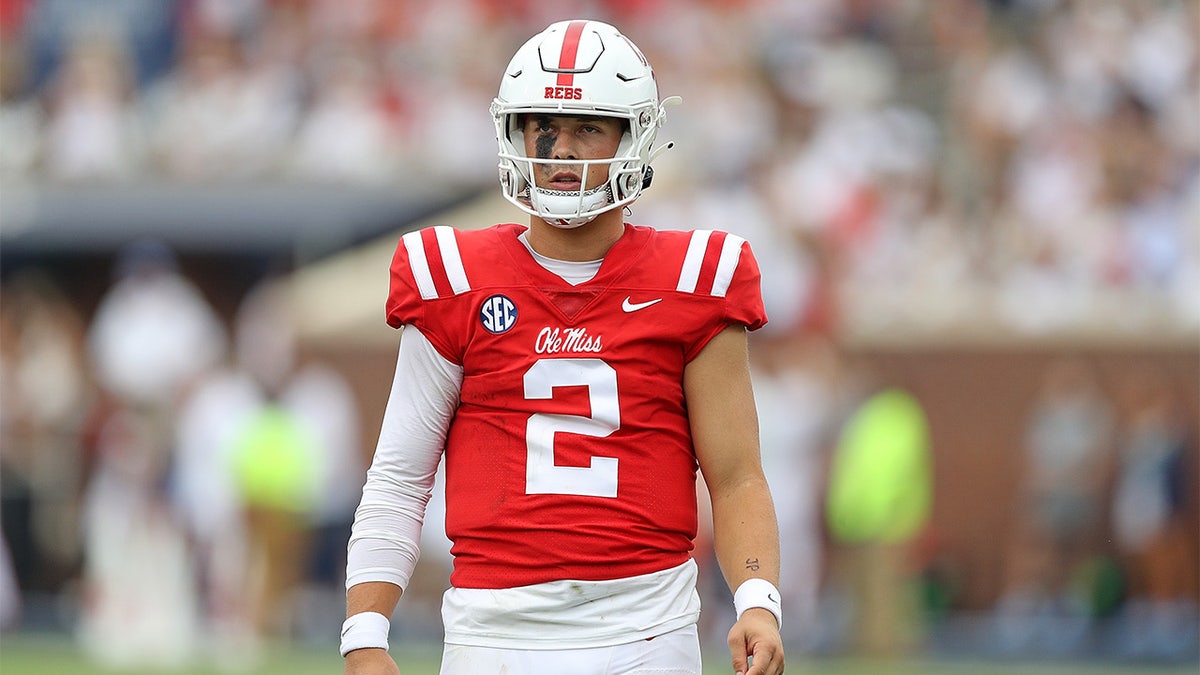 DUKE PROFESSOR DENIES RILEY LEONARD'S HOMEWORK EXTENSION REQUEST AFTER UPSET WIN OVER CLEMSON: 'NO WAY MAN'
Dart was 18 for 23 for 334 yards and four touchdowns in Week 1 after throwing for 2,974 yards and 20 touchdowns in 2022. 
"I think Dart's grown tremendously over the offseason," Ole Miss wide receiver Jordan Watkins said, per ESPN. "That first game, the first half, was a testament to that, really. You see him going through his reads, not forcing the ball."
"He played a really, really good game, a complete game."
Tulane beat South Alabama and now gets a chance to prove its 2022 season was no fluke after going 12-2 and beating USC in the Cotton Bowl.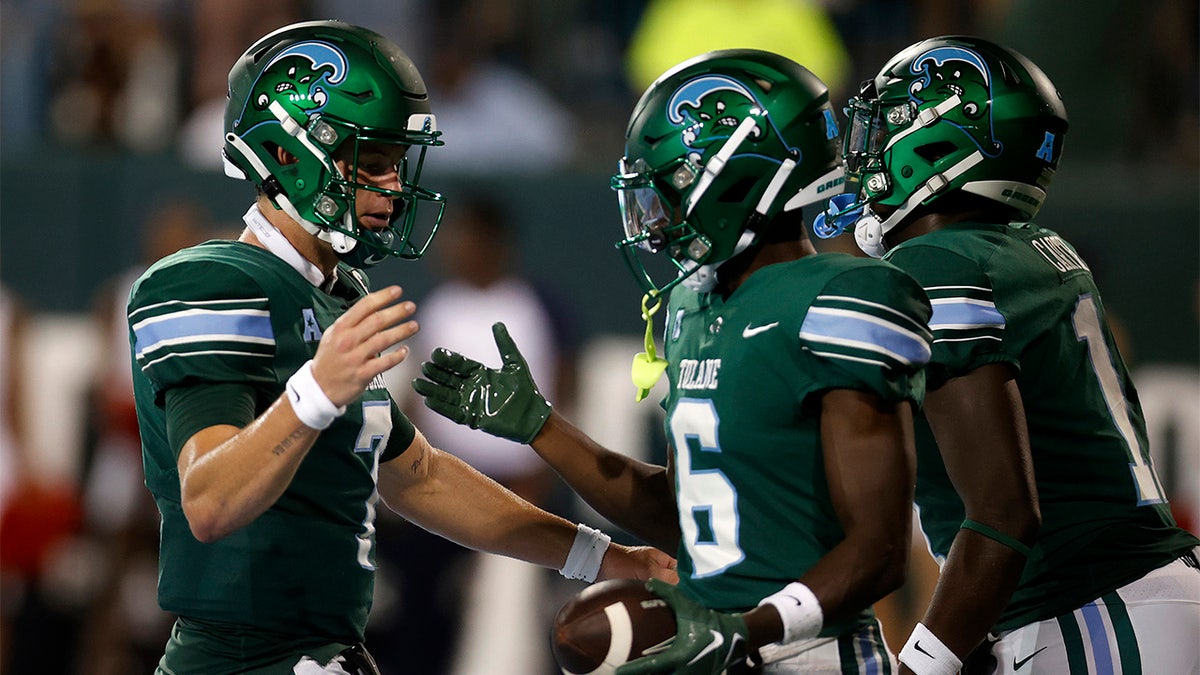 CLICK HERE FOR MORE SPORTS COVERAGE ON FOXNEWS.COM
Quarterback Michael Pratt, who threw for 27 touchdowns last year, was an incredibly efficient 14 of 15 for 294 yards and four touchdowns in Week 1. 
"The quarterback played as well as you can on air last week with one incompletion," Kiffin said Monday. "So, very savvy, veteran, sharp, accurate. A really good player."
Iowa State vs. Iowa – 3:30 p.m. ET
Are either of these teams going to win a national championship in 2023? Probably not, but it's an in-state rivalry that, despite college football moving away from regional rivalries, still carries weight.
It's also being played for the 70th time with one big-time name planning to attend.
Former President Donald Trump will be in Ames, Iowa, for the Cy-Hawk rivalry game as both teams try to start the year 2-0.
IOWA'S KIRK FERENTZ THINKS IT'S 'GREAT' DONALD TRUMP AND '60 OTHER THOUSAND PEOPLE' WILL ATTEND RIVALRY GAME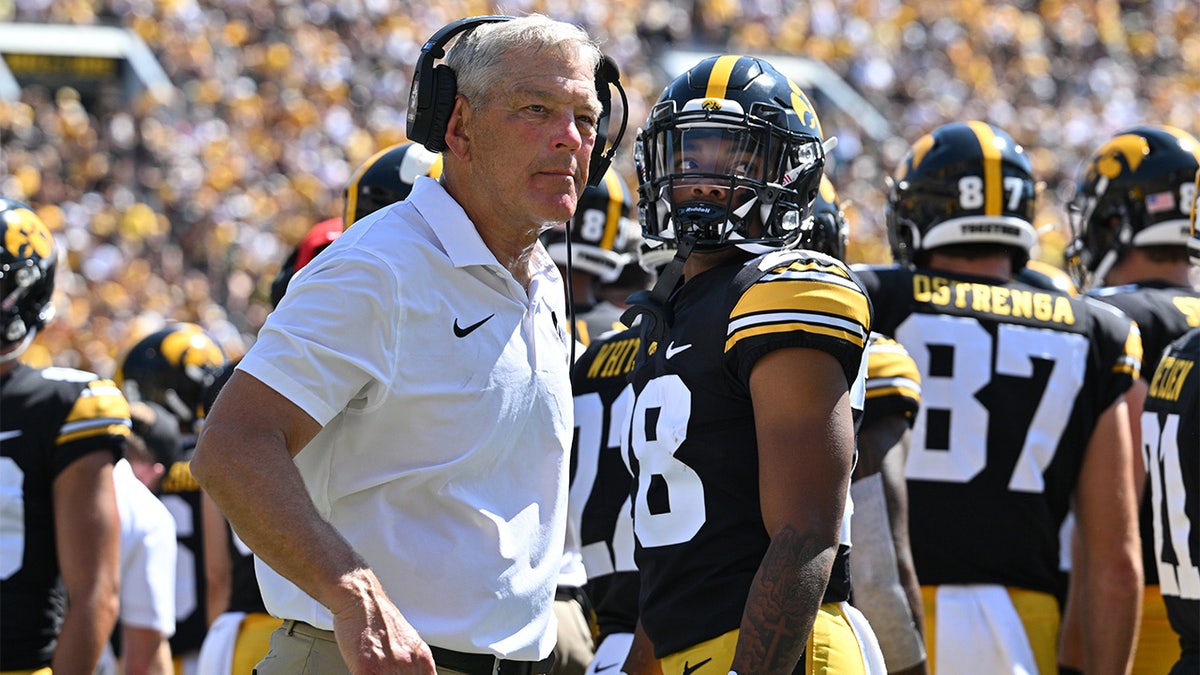 "Great. There's going to be about 60 other thousand people, too. So, that's great," Iowa head coach Kirk Ferentz told reporters at a press conference when told of Trump's plan. 
Iowa quarterback Cade McNamara threw for 191 yards and two touchdowns in Week 1, including a 36-yard touchdown pass on the second play from scrimmage, in his Hawkeyes' debut after transferring from Michigan.
The Cyclones beat Iowa in 2022 after losing six straight in the series.
No. 3 Alabama vs No. 11 Texas – 7 p.m. ET 
The biggest game of the young college football season comes with a nighttime kickoff in Tuscaloosa, Alabama.
For the past decade, college football fans have been forced to deal with conversations revolving around whether Texas is "back" after not playing in a national championship game since 2009.
The year also happens to be the last time Texas won the Big 12 Championship, but Steve Sarkisian has his Longhorns as the favorites to win the conference in 2023 and Alabama just might be vulnerable.
TEXAS LONGHORNS 'EMBRACE THE HATE' SHIRT SOMEHOW LEADS TO OUTRAGE ON SOCIAL MEDIA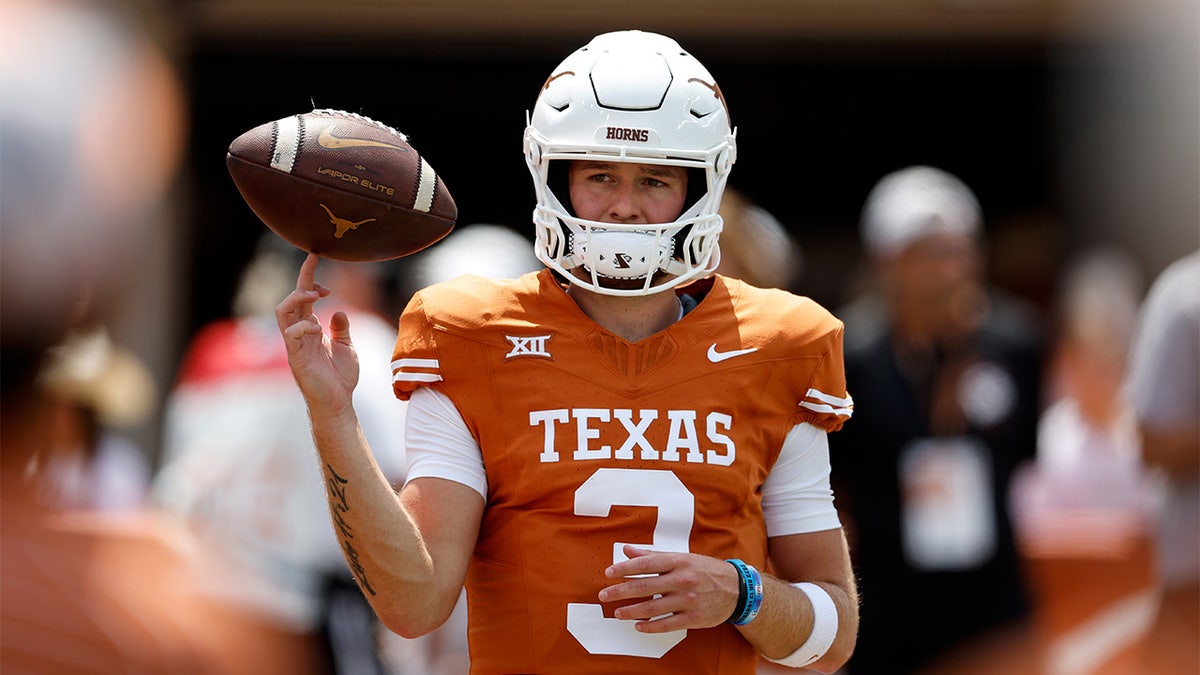 This is the last time the two schools will play as out-of-conference foes, and based on last year's game, we could be in for a good one.
Texas quarterback Quinn Ewers will be the key for the Longhorns after being knocked out of the game in Austin at the end of the first quarter one year ago.
Against Rice, Ewers threw for 260 yards and three touchdowns, but the sophomore struggled to get the ball downfield, going 0 for 6 on passes 20 yards or more, according to Joel Klatt of Fox Sports.
Alabama has a balanced attack against Middle Tennessee, passing for 226 yards and rushing for 206. 
Alabama quarterback Jalen Milroe will be making just his third career start after throwing for 194 yards and three touchdowns, adding 48 yards and two scores on the ground in Week 1.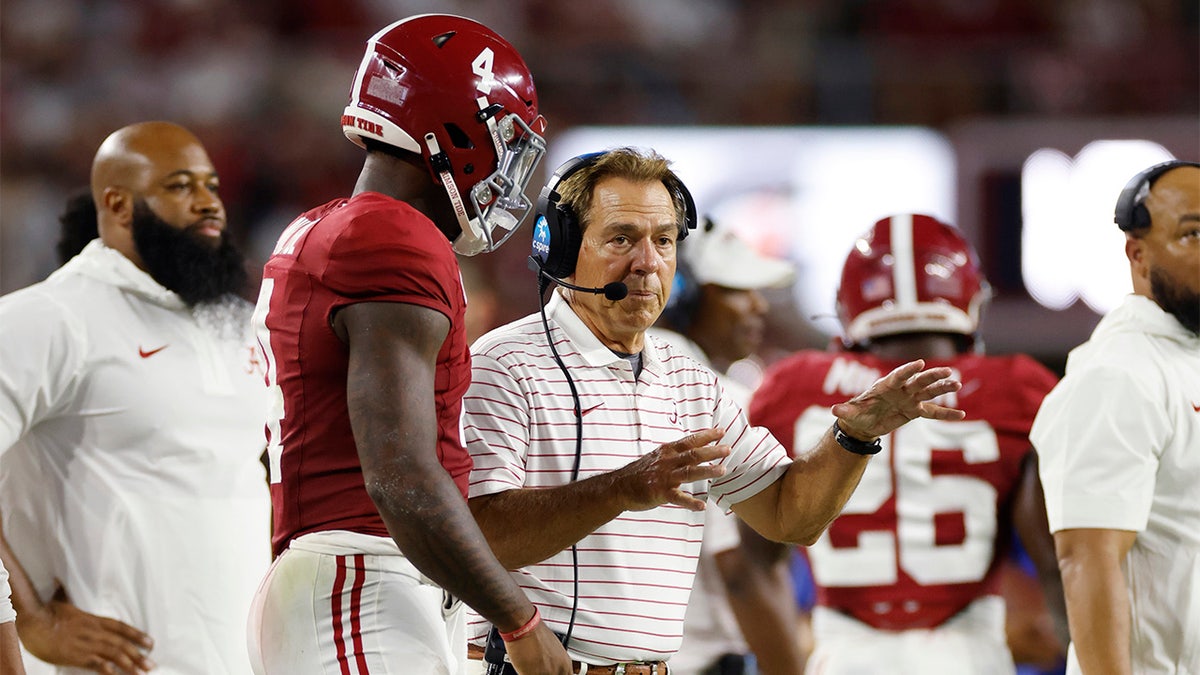 CLICK HERE TO GET THE FOX NEWS APP
"Jalen is a fantastic player," Sarkisian said Monday, per On3. "I got a chance to recruit him out of high school. He's got a dynamic arm. He can make every throw in the book: Off platform, on the run, doesn't matter. He's a tremendous runner. He's an elite runner with the ball in his hand with his speed and his physicality. And he's highly competitive. He's a really good leader."
Texas was the second-best defense in the Big 12 in terms of yards per game (362) but did lose five of 11 starters.
The Alabama Crimson Tide have won 25 straight games at home. 
Texas Tech vs. No. 13 Oregon – 7 p.m. ET
A matchup between two teams coming off entirely different results to kick off the season. 
Oregon set an Autzen Stadium record in Week 1 against Portland State with 81 points while Texas Tech lost in double-overtime to Wyoming after blowing a 17-3 lead.
But the Red Raiders have won 23 straight home openers and have a sixth-year senior under center.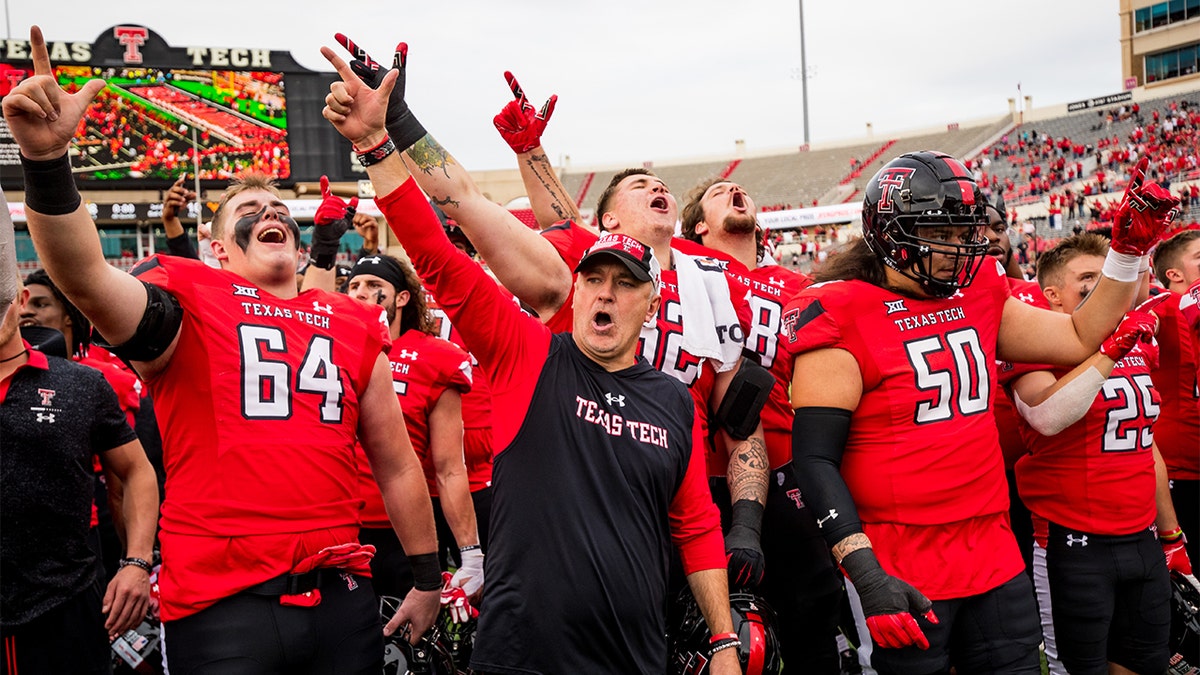 "The message is really, 'Don't let Wyoming beat you twice,'" Texas Tech head coach Joey McGuire said, according to CBS Sports. "No matter what happens Saturday, we cannot allow last Saturday to affect us, other than learning from it."
Tyler Shough will be facing his old team after playing the first two years of his college career at Oregon. Against Wyoming, Shough threw for 338 yards, three touchdowns and an interception. 
DEION SANDERS' COLORADO ENTERS AP TOP 25 AFTER HUGE UPSET OVER TCU
"He's had a lot of success in that system, they've learned how to use his talents well," Ducks head coach Dan Lanning said, according to KPIC 4 in Oregon. "Probably doesn't get enough credit as a runner. He can actually take off and make some plays with his feet. He did that some this past game for them."
"He really distributes the ball well and understands their system. This system requires the quarterback to be able to get them into the right checks, make the adjustments, communicate with the wideouts and the backs of what's actually going on, and he does a good job of that."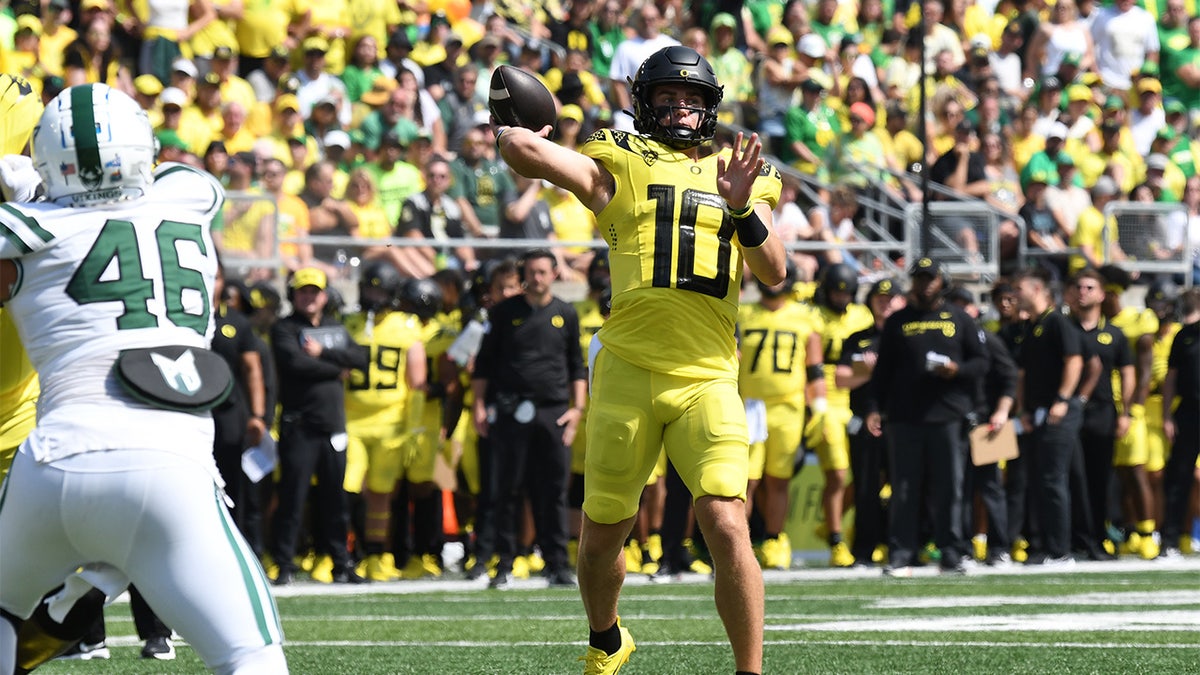 While Oregon wasn't tested in Week 1, returning starting quarterback Bo Nix kicked off the year right where he left off, throwing for 287 yards and three touchdowns while sitting out most of the second half.
Oregon running back Bucky Irving had 119 yards and two touchdowns on just four carries.
Other games of note: 
NC State vs. No. 10 Notre Dame – Noon p.m. ET
Miami vs. No. 23 Texas A&M – 3:30 p.m. ET
No. 6 USC vs. Stanford – 10:30 p.m. ET
The Associated Press contributed to this report.