Four climate change protesters were taken into custody Thursday night at Arthur Ashe Stadium during a women's U.S. Open semifinal match.
U.S. Open tournament referee Jake Gardner entered the court while security went into the stands to remove protesters wearing shirts that said "End Fossil Fuels."
The United States Tennis Association said 49 minutes elapsed before play between Coco Gauff and Karolina Muchova resumed.
CLICK HERE FOR MORE SPORTS COVERAGE ON FOXNEWS.COM
One of them even glued his feet to the ground, and the New York Police Department apparently questioned his sanity.
Shayok Mukhopadhyay, 50, said the NYPD took him to a psych ward after he was arrested.
Mukhopadhyay said he spent several hours at a hospital.
"I've been arrested before, but I've never had this experience," Mukhopadhyay told the New York Daily News. "They were asking obvious leading questions, like, 'Do you think the world is going to end?' This typical stereotype of the crazy, apocalyptic cult kind of thing."
Mukhopadhyay moved to White Plains, New York, 25 years ago from India.
Despite the NYPD thinking he was a "crazy person," he said that title belongs to President Biden.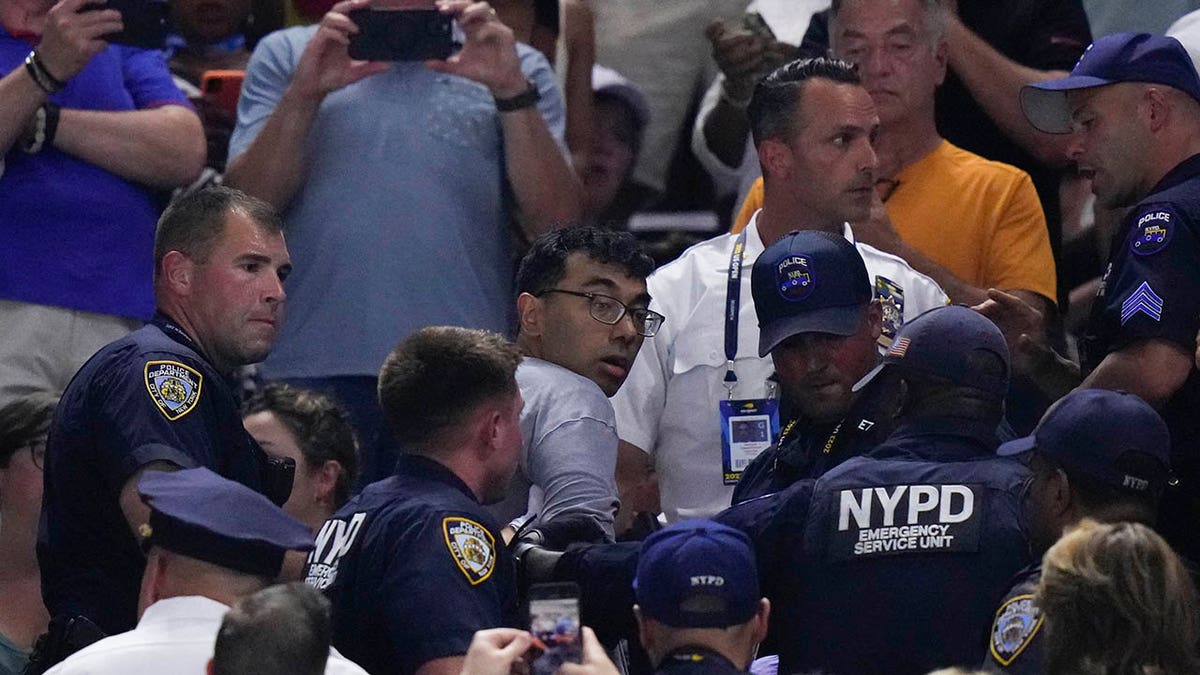 "Who's the crazy person here? It's Biden who's the crazy person here, who, in 2023, is approving new oil and gas projects when international energy agencies founded by Henry Kissinger — no tree hugger — have said there should be no new fossil fuel infrastructure," Mukhopadhyay said.
The climate group Extinction Rebellion took responsibility for the protest. The group's New York chapter released a statement saying there is "no tennis on a dead planet."
US OPEN FINALS TICKET PRICES ARE THE MOST EXPENSIVE THEY'VE EVER BEEN
"Today's action highlights the neglect of the climate and ecological breakdown by governments and corporations," the group said. "The group emphasizes that the present socioeconomic system can't protect people from the crises to come because its very structure creates these crises and then ignores them.
"The extremely short-term incentives of our key institutions — corporations and governments, which respectively function on quarterly profits and periodic elections, disregard the long-term dangers to our survival. This system is committed to stealing from future generations to sustain a lifestyle that primarily benefits the few (the so-called 'one percent')."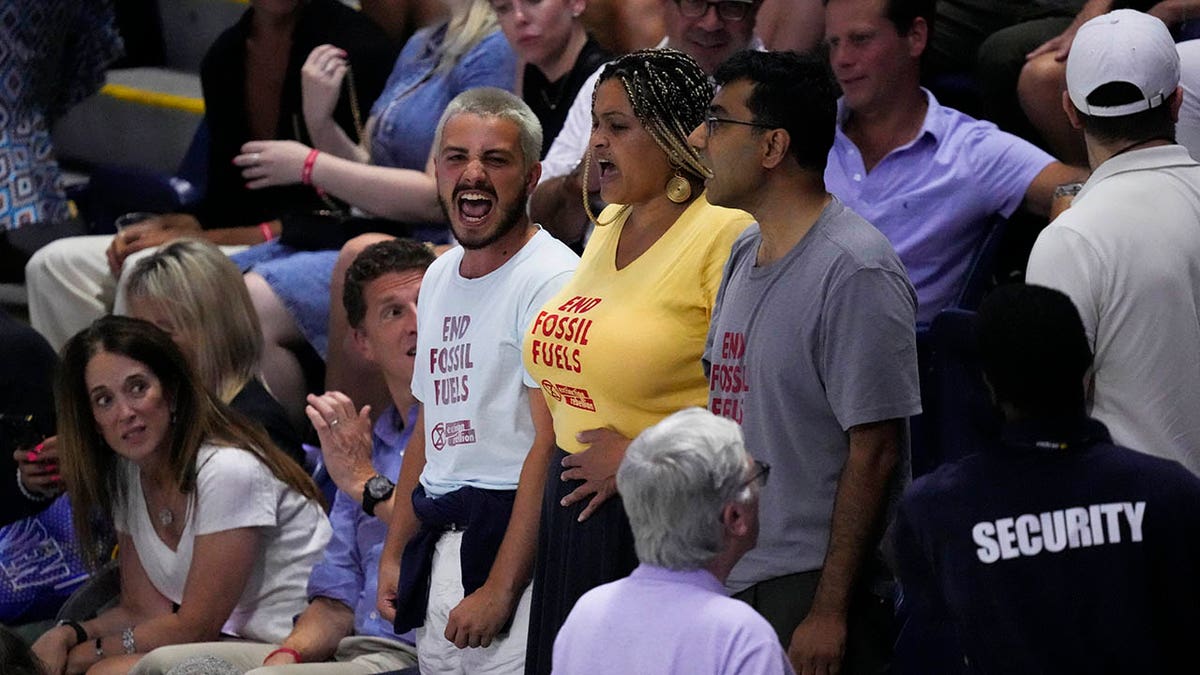 CLICK HERE TO GET THE FOX NEWS APP
Gauff won the match in straight sets and will face Aryna Sabalenka on Saturday in the final.