Miami Marlins second baseman Dee Gordon rounded the bases at Marlins Park on the night of Sept. 26, 2016, somber and teary-eyed. It was his first home run of the season, but his focus wasn't on that.
He was thinking about Jose Fernandez.
Fernandez, 24, was supposed to take the mound that Monday night. Instead, the entire organization mourned his untimely death. Just a day earlier, Fernandez and two other men were tragically killed when his 32-foot boat slammed into a rock jetty in Miami Beach.
THIS DAY IN SPORTS HISTORY: VINCE CARTER THROWS DOWN DUNK HEARD AROUND THE WORLD
"There has been a lot of talking and a lot of crying and a lot of praying and a lot of trying to make sense of something you can't make sense of. There is no sense to a life ended like that in a way that is so meaningless," then-Marlins president David Samson said at the time.
"It's our job to make his life matter, so we're going to do that forever, and forever starts today."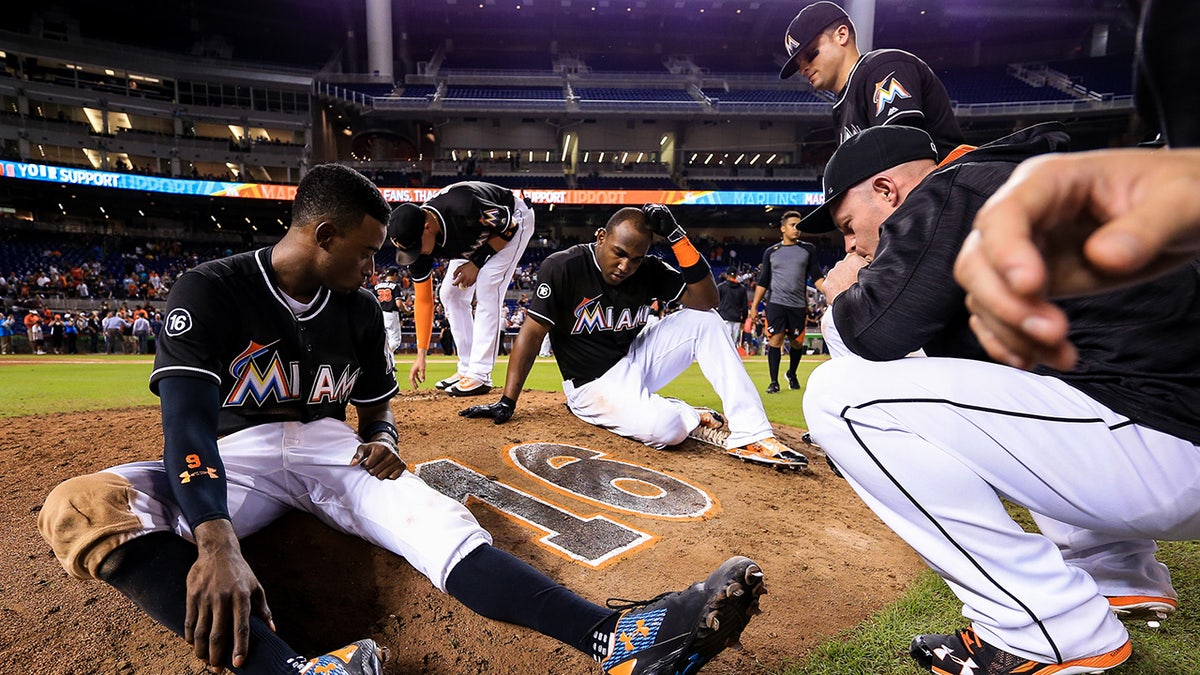 Gordon did just that in a game against the New York Mets when, in the bottom of the first inning, he hit a home run to right field off a pitch from Bartolo Colon.
"It seemed like it took forever," Gordon said of rounding the bases via ESPN. "I was just trying to go back to my teammates as fast as possible, and I couldn't get there. I was just wondering why [Jose Fernandez] wasn't on the top of the steps cheering for me."
The Marlins would go on to win that game, 7-3.
MARIS TIES RUTH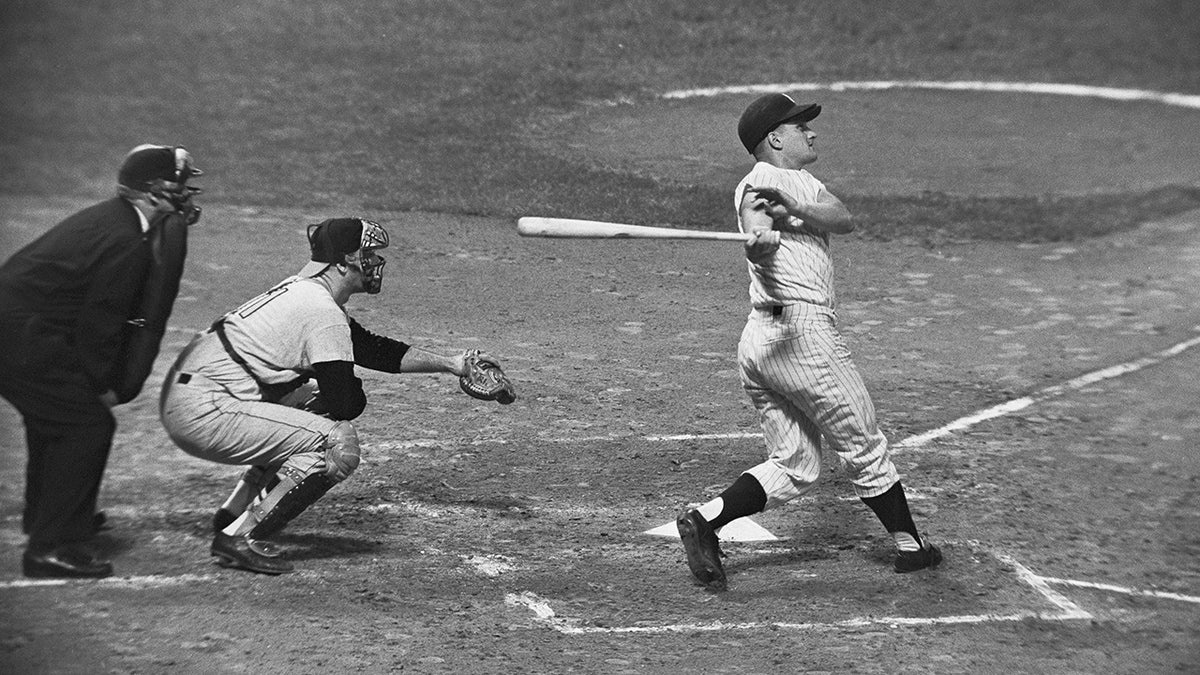 New York Yankees outfielder Roger Maris made history when on Sept. 26, 1961, he tied Babe Ruth's single-season home run record, a mark the baseball legend previously set in 1927.
In his 1961 pursuit of the record, Maris battled it out with teammate Mickey Mantle, but a hip injection would take Mantle out of the race with Maris leading 56 runs to his 53 at the time. 
But in a late September game against the Baltimore Orioles, Maris would make history with his 60th home run of the season. He would go on to set the new record just five days later when he hit the record-breaking 61st homer in a game against the Boston Red Sox.
At the time, his record was marred by controversy with some wanting to uphold Ruth's record, which was set during a 154-game season. Maris set the record after the American League expanded its schedule to 162 games.
CLICK HERE FOR MORE SPORTS COVERAGE ON FOXNEWS.COM
HOUSTON, WE HAVE A WINNER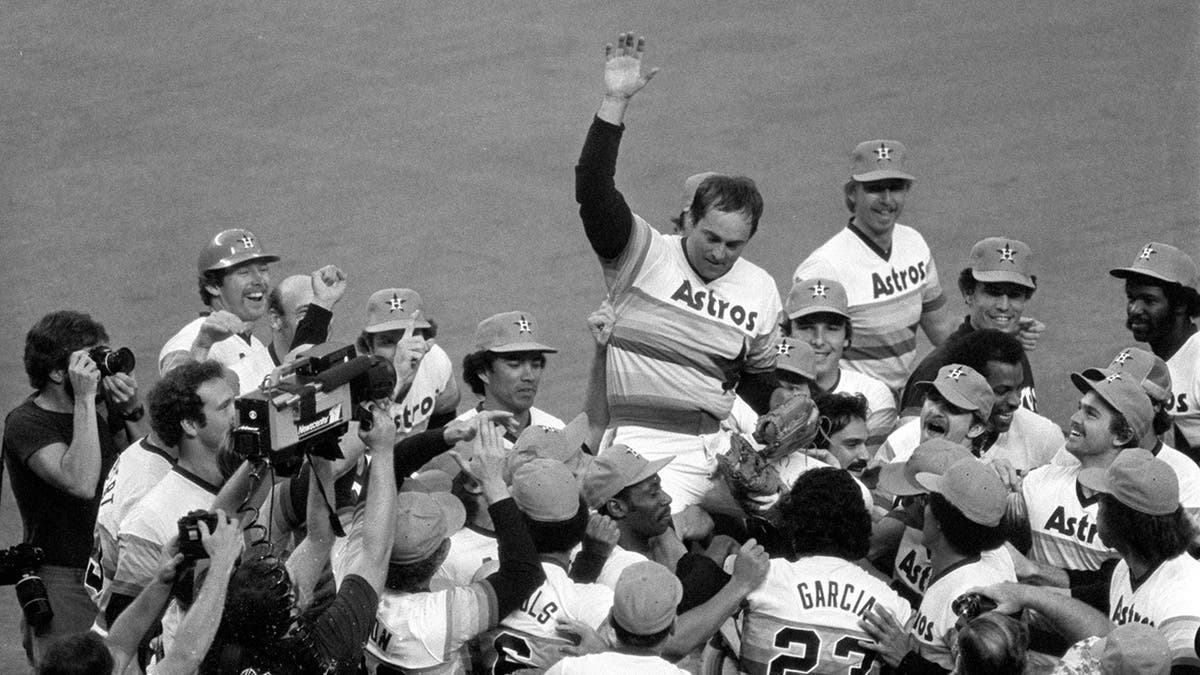 Legendary MLB pitcher Nolan Ryan didn't think it was possible – his fifth no-hitter – but on Sept. 26, 1981, the Houston Astros right-hander accomplished just that.
In a 5-0 victory over the Los Angeles Dodgers, which carried playoff implications, Ryan became the first MLB player to pitch five no-hit, no-run games.
"It's hard to believe I got the no-hitter," Ryan told the Chicago Tribune at the time via the National Baseball Hall of Fame.
"It's the one thing I wanted. I've had a shot at it for a long time. At my age, I thought I wouldn't get it. I don't have the stamina I used to have. I didn't challenge guys in later innings. I had really started to wonder if I'd ever get it. I was starting to wonder if it was in the books for me."
Ryan would finish out his Hall of Fame career with two more no-hitters – a record that stands today.
CLICK HERE TO GET THE FOX NEWS APP
HISTORIC SHUTOUT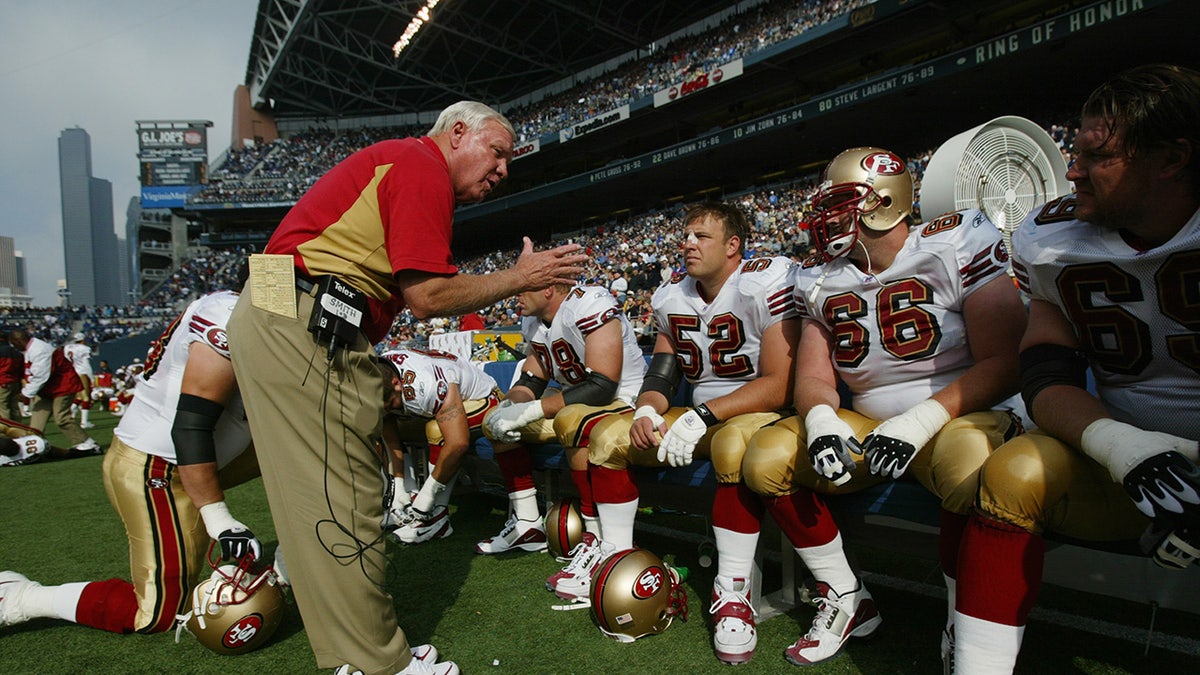 The San Francisco 49ers said farewell to one of the best NFL streaks when on Sept. 26, 2004, they suffered a blowout loss to the Seattle Seahawks.
Matt Hasselbeck, Seattle's signal-caller at the time, completed 21 of 30 passes for 254 yards and two touchdowns in the Seahawks' 34-0 victory over the 49ers. It ended San Francisco's 420-game streak of not being shut out.
The last time the Niners were shut out before that was in 1977 when the Atlanta Falcons beat them, 7-0.
The Associated Press contributed to this report.