The Houston Texans will start rookie C.J. Stroud at quarterback in Week 1 against the Baltimore Ravens, head coach DeMeco Ryans announced Sunday after the team's final preseason game.
The Texans defeated the New Orleans Saints, 17-13. Stroud was 2-of-4 for 16 yards and had a touchdown pass to Nico Collins in the first quarter. Mike Boone ran for a touchdown in the third quarter to push the Texans ahead over the Saints. Houston would lock it down from there.
Stroud appeared to do enough in three preseason games to earn him the title of QB1 – at least for the first week.
CLICK HERE FOR MORE SPORTS COVERAGE ON FOXNEWS.COM
"Was definitely a blessing, something that I think I worked for and definitely earned, but at the same time, nothing else really changes," Stroud said, via the team's website. "Still going to work like the way I'm working even more now. So I'm blessed enough to be able to be a starter so young in this league, which isn't the easiest thing to do.
"But I know my coaches have trust and faith in me, so we'll go out there and try to do my best."
Stroud beat out three-year veteran Davis Mills for the job. The two began splitting first-team reps in training camp before the Ohio State product eventually pulled ahead.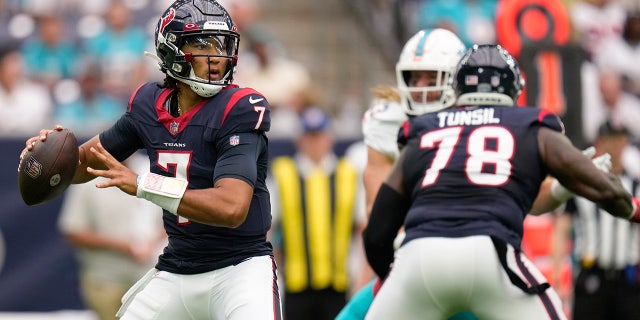 SUPER BOWL CHAMP CARL BANKS PREVIEWS GIANTS' 2023 SEASON, NAMES PLAYERS WHO WILL BE EXPECTED TO STEP UP
"It's been over the course of the entire process of OTAs, training camp, preseason games, seeing the complete product and knowing C.J.'s desire to continue to get better," Ryans added.
"We know we're not where we need to be as a team overall. We all have to continue to get better, and it's just having the mindset to do that and C.J., along with all our other guys, know we have to get better in that regard."
The AFC South will feature two rookie quarterbacks.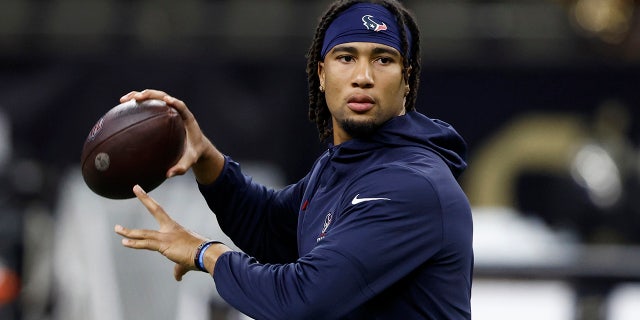 CLICK HERE TO GET THE FOX NEWS APP
The Indianapolis Colts named Anthony Richardson their Week 1 starter. The Texans and Colts will meet in Week 2.