Colorado safety Shilo Sanders did not mince words when discussing Colorado State defensive back Henry Blackburn and the hit he delivered on Sanders' teammate Saturday night in Boulder. 
Blackburn's late hit on Travis Hunter in the first half had many people upset as the two-way star required a trip to the hospital after the senior safety delivered a blow that resulted in an unnecessary roughness penalty. 
Shilo Sanders admitted on Tuesday that he wanted to "whoop" Blackburn for the late hit. 
DEION SANDERS SPEAKS OUT AGAINST REPORTED DEATH THREATS TOWARD COLORADO STATE SAFETY: 'THIS IS A GAME'
"Losing Travis is like losing two players because he plays offense and defense," Sanders told reporters.  
"I really wanted to whoop that dude that did that to him for real, like after the game or something," he continued. "If I see him just around here somewhere, he's got to watch out. That really made me mad, just seeing him trying to play dirty like that. That was crazy. I thought something would happen like, punishment-wise. If one of us did something like that, if I did that, I think it would be way crazier than that. They would have kicked me off for sure."
Blackburn's first-half hit had people up in arms, with Colorado State athletic director Joe Parker telling ESPN that the Rams senior safety had received death threats.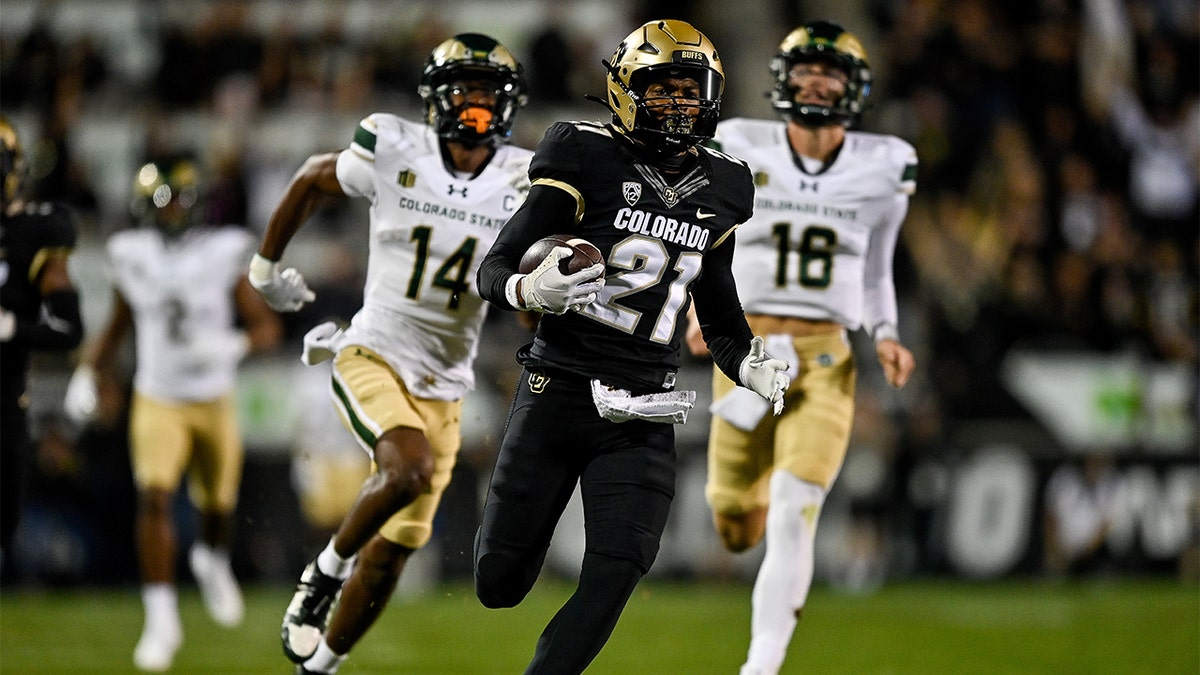 "We're very concerned about our player's safety, as Henry and his family have continued to receive these threats," Parker told ESPN. "Henry never intended to put anyone in harm's way on the football field. It's not what we teach or coach. We hope that the irrational vitriol directed at Henry stops immediately."
CLICK HERE FOR MORE SPORTS COVERAGE ON FOXNEWS.COM
Colorado head coach Deion Sanders condemned those who reportedly sent death threats to the senior safety.
"Henry Blackburn is a good player who played a phenomenal game," Sanders said Tuesday. "He made a tremendous hit on Travis on the sideline. You can call it dirty, you can call it 'he was just playing the game of football.'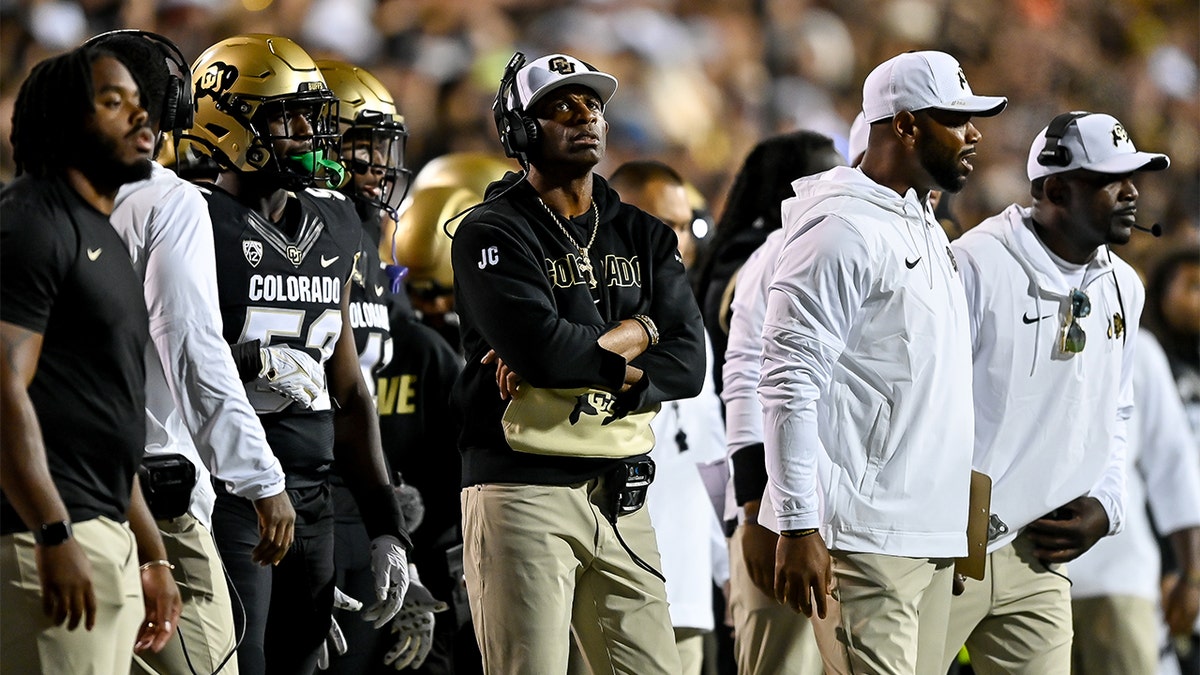 CLICK HERE TO GET THE FOX NEWS APP
"But whatever it was, it does not constitute that he should be receiving death threats. This is still a young man trying to make it in life. A guy that is trying to live his dream and hopefully graduate with honors or a degree, committed to excellence and go to the NFL. He does not deserve a death threat over a game."
Colorado will be forced to face its toughest test of the season in Week 4 without Hunter, as the Buffaloes travel to No. 10 Oregon.