The Scorpio, including the Scorpio Classic and Scorpio Neo variants, has emerged as Mahindra & Mahindra's top-selling SUV in the first four months of FY2024. It's followed closely by the Bolero, XUV700, XUV300, and the Thar. Mahindra & Mahindra, with eight SUVs (Bolero, Bolero Neo, Scorpio, Scorpio N, Scorpio Classic, Thar, XUV300, XUV400) and one sedan (eVerito), is riding the wave of increasing demand for utility vehicles (UVs) in India. From April to July 2023, they sold a total of 136,367 UVs, a robust 31% increase over the previous year's 103,274 units. Impressively, these top five SUVs contributed to 97% of the total sales.
The Scorpio stands out with 38,105 units sold from April to July 2023, comprising 35,622 diesel variants and 2,483 petrol variants, with a diesel-dominated ratio of 93:7. This remarkable performance registers a significant 163% year-on-year growth, highlighting the soaring demand for the Scorpio, which accounts for a substantial 28% share of Mahindra & Mahindra's UV sales.
The Bolero takes second place with 34,831 units sold, an 8% increase over the previous year's performance from April to July 2022. The Bolero, sold in three variants, is priced from Rs 9.92 lakh to Rs 11.03 lakh (on-road Delhi). It is powered by a robust 76 Bhp 1.5-liter three-cylinder mHawk diesel engine and has been updated to comply with the latest safety and emission regulations.
The Bolero Neo is gaining traction, and M&M plans to introduce the Bolero Neo+ in September, targeting Tier 2 customers.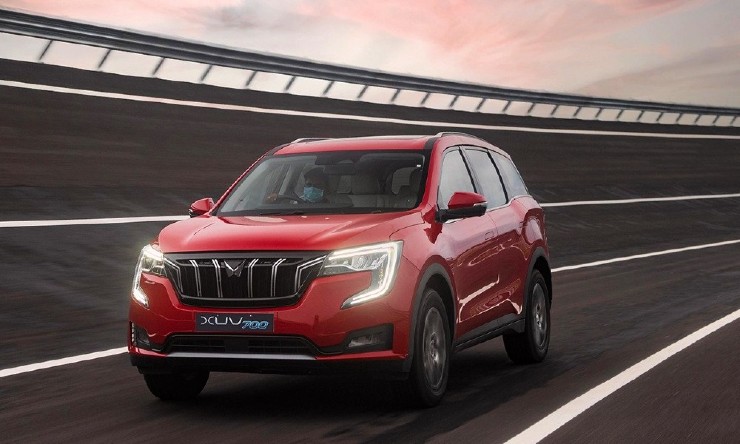 M&M's flagship SUV, the XUV700, secures the third spot with 21,569 units sold from April to July 2023, reflecting a slight 1.34% decline compared to the previous year's sales. The XUV300, Mahindra's compact SUV, registers a total of 19,814 units sold, a 0.97% year-on-year growth. The Thar, with 18,762 units sold, records an impressive 38% year-on-year growth.
Mahindra's sole electric SUV, the XUV400, launched in January 2023, demonstrates potential with 3,093 units sold from April to July 2023. As of August 1, Mahindra's order backlog stands at 281,000 units, with the Scorpio N and Classic accounting for 117,000 units or 42% of the total SUV bookings.
These five best-sellers continue to experience strong demand, with an astounding 48,000 new bookings each month. The Scorpio leads the charge, comprising the largest share of the order backlog, with the Scorpio N and Scorpio Classic together representing 42%. The flagship XUV700 follows closely, with 77,000 open bookings, constituting 27% of the backlog.
The Thar, XUV300, and XUV400, along with the Bolero and Bolero Neo, also maintain their positions with notable booking figures. Mahindra's impressive performance is reflected in the record-breaking sales in July 2023, with a total of 36,205 units sold, a robust 29% year-on-year growth. The company has consistently surpassed the 32,000-unit sales mark for five consecutive months in the current year, even surpassing its previous best monthly performance in March 2023, with 35,997 units sold.
In FY2023, Mahindra sold a total of 356,961 UVs, reflecting a remarkable 60% surge over FY2022's 223,682 units. Although Mahindra narrowly missed securing the No. 2 UV OEM rank, its commendable increase in UV market share from 15% to 17.81% during FY2023 propelled it ahead of Hyundai Motor India. With eight more months to go in FY2024, Mahindra's SUV sales during the initial four months have already reached 38% of the record-breaking sales achieved in FY2023. Bolstered by continued demand for its diverse models and escalated production capacities, Mahindra & Mahindra is well on its way to achieving another phenomenal year with projected sales exceeding 400,000 SUVs.