Riley Gaines responded to a social media post from a Nebraska state lawmaker on Monday who criticized the former NCAA swim star over her speech about fairness in women's sports.
Gaines spoke at an event organized by Patriot Productions, according to the Lincoln Journal Star. She appeared with Cornhuskers softball player Jordy Bahl, Gov. Jim Pillen, U.S. Sen. Pete Ricketts and state Sen. Kathleen Kauth. The state lawmaker introduced a bill to keep transgender athletes from participating in sports against the gender they identify as along with a bathroom and locker room component.
Sen. Megan Hunt, I-Omaha, offered her take on X, formerly known as Twitter.
CLICK HERE FOR MORE SPORTS COVERAGE ON FOXNEWS.COM
"It can be hard, when we're young, to not win a trophy sometimes. But we grow up and realize it's not the end of the world and we don't need to turn that loss into our entire personality," Hunt wrote in response to the Lincoln Journal Star's post.
Gaines, who is the host of OutKick's "Gaines for Girls Podcast," responded to Hunt's critique.
"Imagine missing the point this much lol," she wrote.
"It's not about the trophy & never has been. That trophy is meaningless & devalued entirely. It's about the message it sends to us. & it's the same message you're sending… that we don't matter.
"Nebraska girls deserve better than you."
Hunt didn't respond to Gaines but posted a response to a separate X user who said, "This is extremely disrespectful and reveals you as either an actual idiot or someone who is prepared to make herself look that way in service of her belief system. Women and girls' sports are to celebrate female excellence, not to give mediocre men something to do."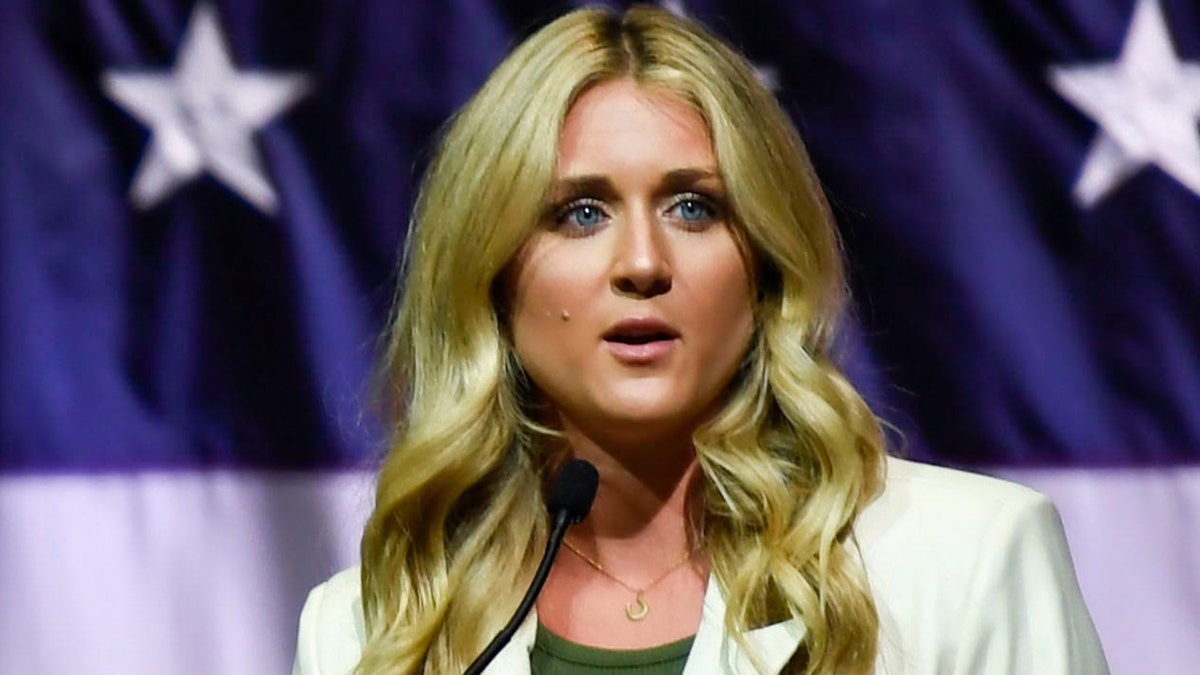 RILEY GAINES LAUGHS OFF MILWAUKEE PROTESTERS AFTER 'F— YOU!' CHANTS: 'SHIVER ME TIMBERS, I'M SO SCARED!'
Hunt wrote: "If it seems disrespectful, it's because I don't respect people who are part of this discriminatory movement to push LGBTQ ppl back into the shadows. There's no 'trans debate' or 'trans question.' Theres just trans people and people who don't want there to be trans people."
Gaines, the director of the Riley Gaines Center at the Leadership Institute, has talked about her experience at the 2022 NCAA Championships at length and how she was forced to get changed in the same locker room as transgender swimmer Lia Thomas.
Gaines has said the entire experience made her uncomfortable.
She recently told the Christian Post she's not anti-trans but "pro-woman."
"This is not anti-anything. It's not anti-trans; no one is being banned from playing sports. That's a false narrative being pushed," she said.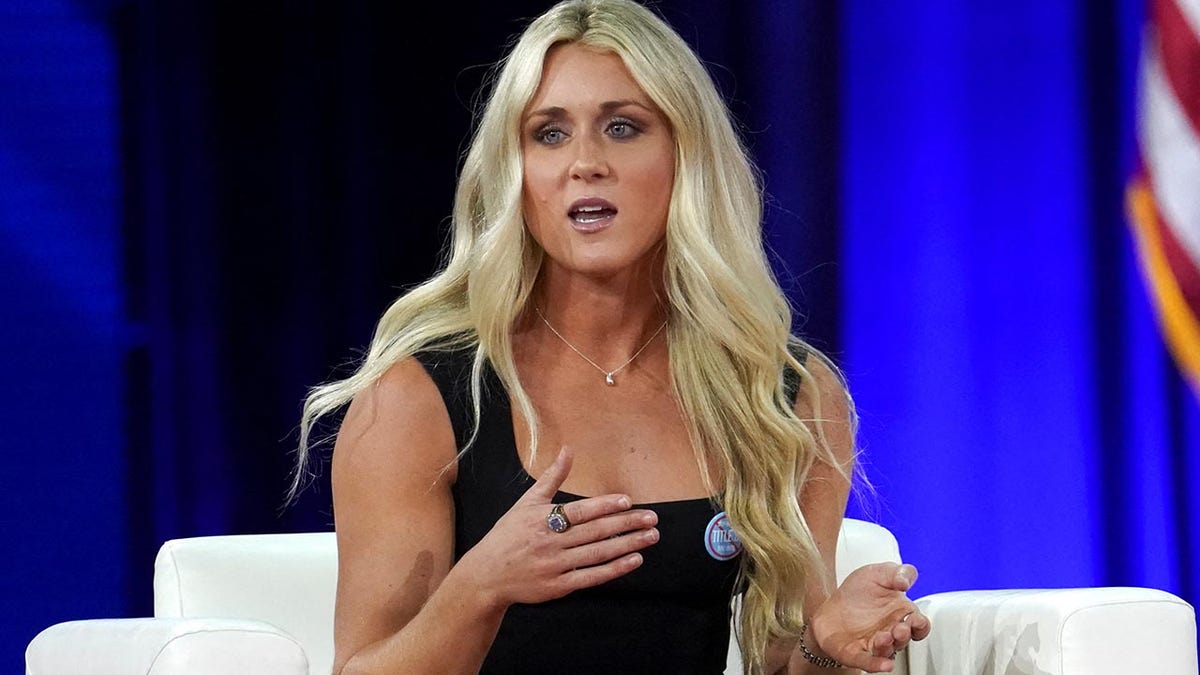 CLICK HERE TO GET THE FOX NEWS APP
"This is pro-woman, it's pro-fairness, it's pro-truth, but it's not anti-anything. I'll be the first one to say I think everyone should play sports regardless of who you are, your sexual orientation, your gender identity, your race, whatever sport you play, everyone should play sports. I actually encourage people to play sports."