It looks like Puka Nacua, the Los Angeles Rams budding star rookie, didn't get lucky in Week 1 after all. 
Nacua, a fifth-round pick out of BYU by the Rams this past April, shocked the NFL world last week when he had 10 catches for 119 yards in Los Angeles' win over the Seattle Seahawks. But Nacua followed it up with an even better performance that had NFL history tied to it. 
Nacua hauled in 15 of his 20 targets from Stafford against the San Francisco 49ers on Sunday, totaling 147 yards. Those 15 receptions are the most by a rookie in a single game in NFL history. 
CLICK HERE FOR MORE SPORTS COVERAGE ON FOXNEWS.COM
The record, which was held by Washington's Roy Helu, New York Giants' Saquon Barkley and Pittsburgh's Najee Harris jointly, was broken when Nacua hauled in a 17-yard catch late in the fourth quarter.
Nacua is also the first rookie to have double-digit receptions in each of his first two NFL games.
49ERS FORCE CRUCIAL TURNOVERS TO HOLD OFF RAMS TO REMAIN UNDEFEATED
And that's not all. Nacua's 25 receptions on the year is a new league record for a rookie in his first two games. 49ers legend Earl Cooper had the record at 19 in 1980. 
The Rams couldn't capture another victory, though, despite Nacua's efforts on offense. The 49ers were able to force crucial turnovers to eventually come away with a 30-23 win to move to 2-0, while the Rams fell to 1-1 in the early season.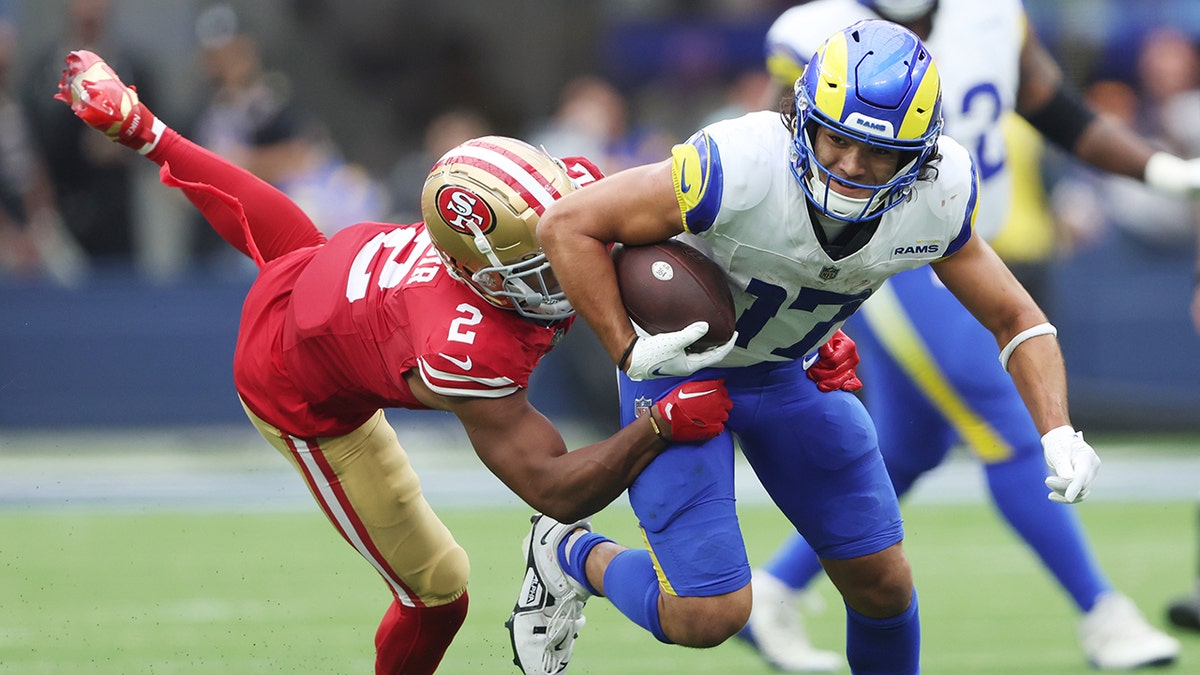 Nacua's emergence as Stafford's top option comes as Cooper Kupp, the 2021 Offensive Player of the Year as the Rams' top receiver, is on injured reserve with a hamstring injury. Kupp's absence left many questions for how the Rams would start the season. 
Nacua is not only filling that absence – he's thriving because of it.
Head coach Sean McVay clearly likes what Nacua has brought to his receiving corps. And knowing his offensive mind, he will be sure to get both Nacua and Kupp involved when the latter returns into the fold.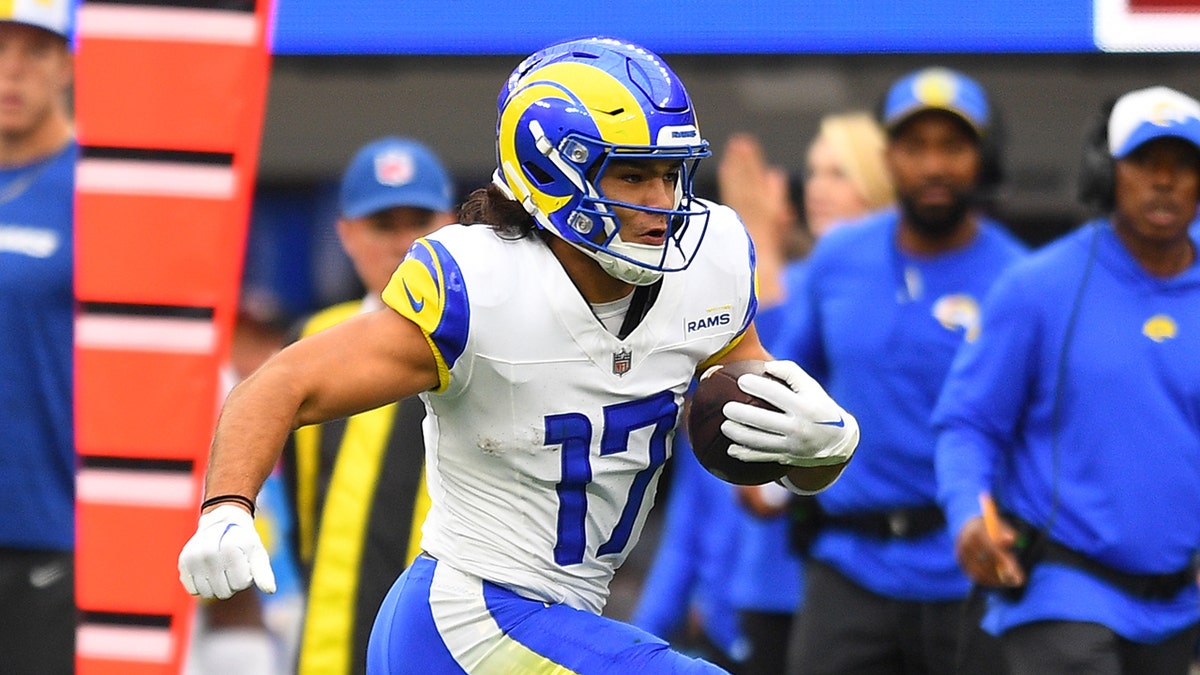 CLICK HERE TO GET THE FOX NEWS APP
We'll see what Nacua can do in his third NFL game next week when the Rams travel to Cincinnati to take on the Bengals on "Monday Night Football."