One month ago, Ons Jabeur, the 28-year-old Tunisian who is ranked No. 5 in the world, stood on the Wimbledon women's singles final court in tears. She lost for the second straight year in the final, but this one felt even worse than the first.
"I think this is the most painful loss of my career," Jabeur said during her post-match interview. 
Jabeur felt that same feeling of defeat in Flushing, Queens last year as well, falling in the 2022 U.S. Open final to Iga Swiatek. Three Grand Slam finals under her belt, yet Jabeur has not been able to hoist the trophy at the end of it. 
CLICK HERE FOR MORE SPORTS COVERAGE ON FOXNEWS.COM
Heading into the 2023 U.S. Open this week, losing is not a feeling Jabeur wants to experience again, especially if it is a chance to win her first career Grand Slam. 
"Definitely that feeling, I don't want to feel it again," Jabeur told Fox News Digital while discussing her partnership with Lotto Sport, which she will be wearing during the U.S. Open. "So I want to make sure I win every match. It's a different Grand Slam, the last Grand Slam of the season. So if I do play another final, I for sure learned a lot from [Wimbledon]."
Of course, Jabeur and her team have investigated what caused those three final appearances to go the opposite way they wanted. It is not necessarily anything mechanical that she needs to change. Unforced errors and better shots from the opponent happens, too. 
TENNIS STAR ONS JABEUR URGES PEERS TO SPEAK OUT AGAINST SOCIAL MEDIA HATE: 'I THINK IT'S VERY IMPORTANT'
Jabeur wants to treat the final like just any other match despite the implications behind winning and losing. 
"I should be myself more playing finals," Jabeur explained. "I should have fun more on the court, so the pressure doesn't get to me. 
"Like a quarter- or semifinal, I should maybe have the same spirit. Try to ease off the pressure on myself and just try to enjoy the game. Not look at it as a final, but look at it as a great match that I need to win."
Confidence is not short when it comes to Jabeur either. She said she was "certain I can win a Grand Slam one day." Jabeur is also practicing the way she wants heading into the final Grand Slam of the year.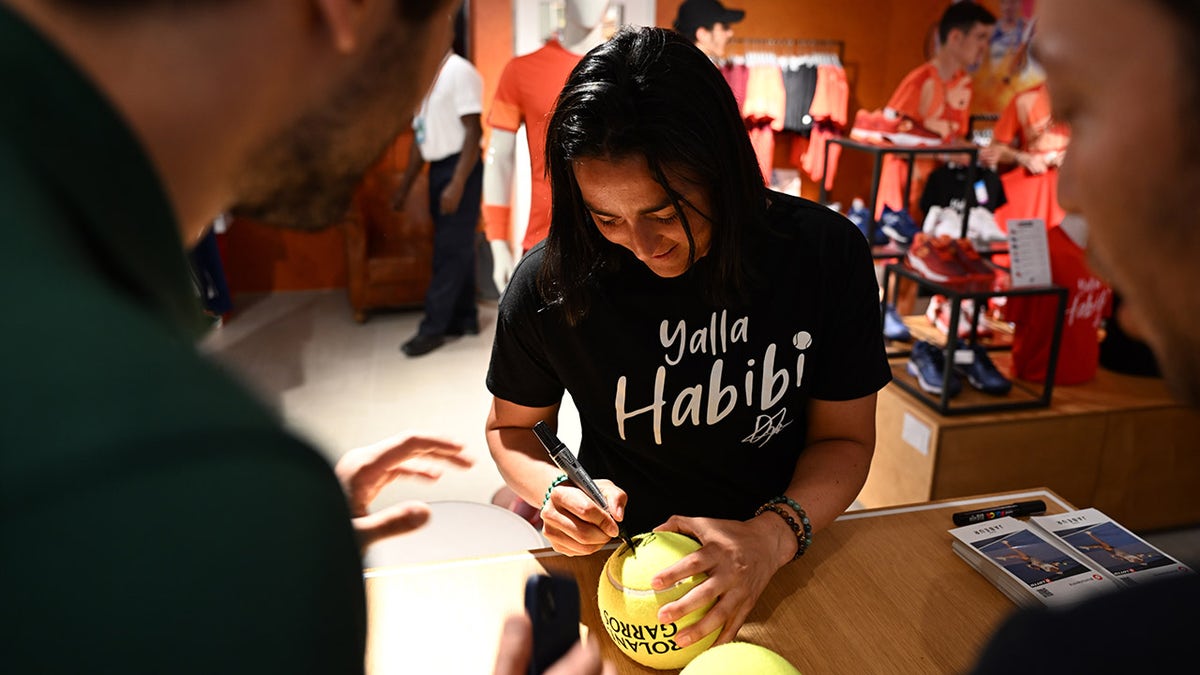 She is also a huge fan of playing in New York City. 
"Honestly, I just love the crazy city. I love the fans here. …the crowd here is very passionate about tennis and that's what I love about it. As a woman, to be honest with you, it's one of the places where I feel appreciated. So it's definitely something that I love about New York," she said. 
TENNIS STAR BIANCA ANDREESCU SHOUTS IN FRUSTRATION AT CITI OPEN OVER HECKLING FAN: 'SHUT UP!'
Last year, Jabeur watched as Spanish phenom Carlos Alcarez won the men's single final at the U.S. Open, win his first Grand Slam at Arthur Ashe Stadium. She saw the elation on his face, and said she was more than happy to see him win. 
However, she wants that moment for herself now – a moment that she feels is on the way.
"I can see that moment coming and I'm just going to try to be patient and hopefully it will come," Jabeur said.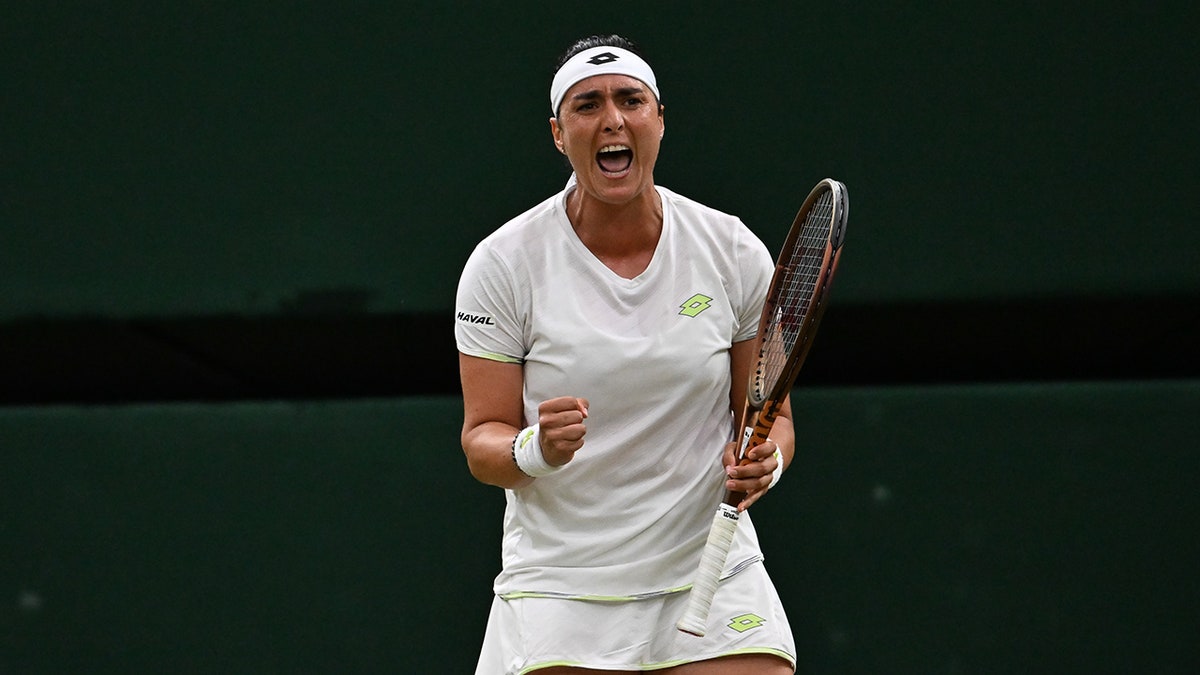 Prior to her first match against Camila Osorio on Tuesday, Jabeur has enjoyed signing autographs for fans and helping promote Lotto Sports' T-shirts with her signature "Yalla Habibi" catchphrase on them. 
In Arabic, "Yalla Habibi" translates to "Let's go darling!" At first, the shirts were going to be for just Jabeur and her team, but her catchphrase, which she has used a lot on social media, became so popular that others want to join the movement. 
CLICK HERE TO GET THE FOX NEWS APP
"I love that they've supported me from day one," Jabeur said of Lotto. "I think we're growing together as a brand. …They believed in me when kinda nobody wanted to sign with me. So it's really special. Lotto is my family, really. They're not just sponsors. I really appreciate that."