NFL referee Alex Kemp went viral in the fourth quarter of a game between the Seattle Seahawks and the Detroit Lions on Sunday afternoon with a zinger aimed at Geno Smith.
The quip came after Smith was flagged for intentional grounding. Smith dropped back to pass and fired a ball from the pocket toward the end zone with no wide receiver in the area as it appeared there was some miscommunication on offense.
CLICK HERE FOR MORE SPORTS COVERAGE ON FOXNEWS.COM
A flag came out and Smith was called for intentional grounding even though he wasn't trying to throw the ball away. As Seattle head coach Pete Carroll lost his temper, Smith tried to protest the call to Smith as he was announcing the penalty.
"I'm talking to America here, excuse me," Kemp told Smith on the open mic as the veteran quarterback passed him.
APP USERS VIEW THE MOMENT HERE.
The penalty pushed the Seahawks back from the Lions' 17-yard line to the 27-yard line. Two plays later, Seattle was called for illegal formation and had to convert on a pivotal 3rd down, which they did on a pass to Tyler Lockett.
FALCONS EDGE PACKERS BEHIND DESMOND RIDDER TO START SEASON 2-0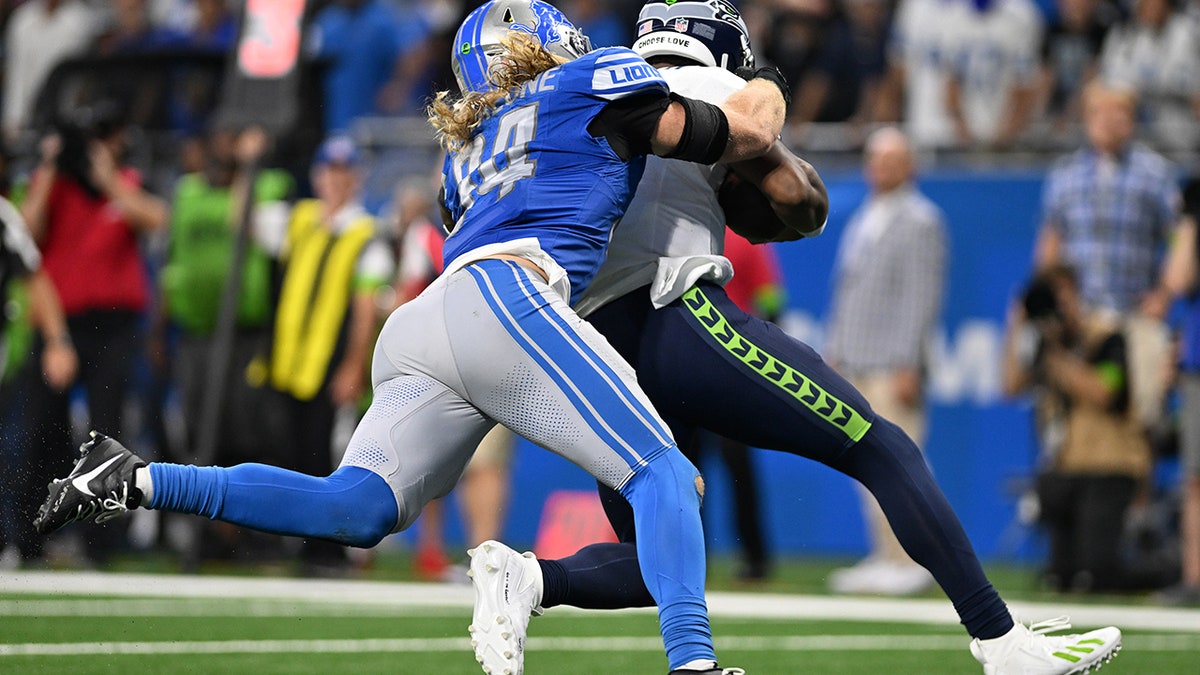 Two plays later, Smith hooked up with Lockett for a touchdown and Seattle took the lead, 24-21.
Seattle won the game, 37-31, in overtime.
CLICK HERE TO GET THE FOX NEWS APP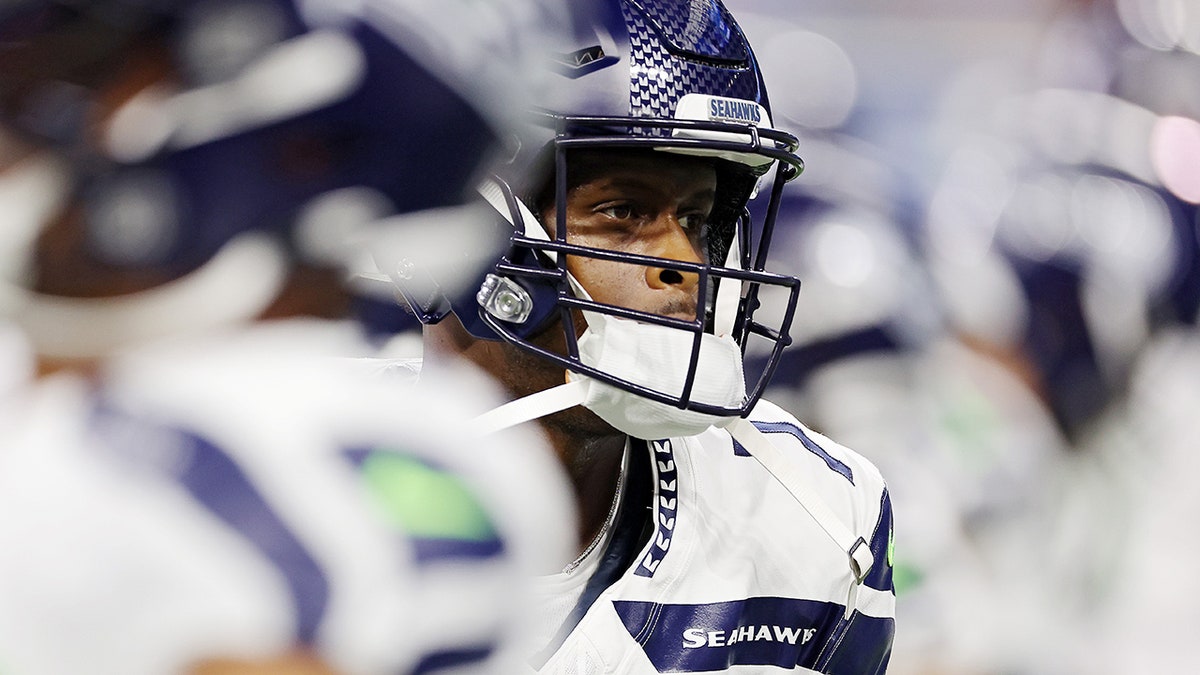 Smith finished 32 of 41 for 328 yards and two touchdown passes.