This story may contain details that are disturbing. If you or someone you know is having thoughts of suicide, please contact the National Suicide Prevention Lifeline at 988.
Angela Lee is the current women's atomweight champion in One Championship and has been since 2016 when she defeated Mei Yamaguchi for the title. She's also defended her title five times.
More than a year after Lee won the championship, she was involved in a serious car crash in Hawaii. She fell asleep behind the wheel of her vehicle.
However, Lee shared the whole story in a recent piece for The Players' Tribune. She wrote the crash was actually a suicide attempt.
CLICK HERE FOR MORE SPORTS COVERAGE ON FOXNEWS.COM
"For the longest time, I blocked that reality out of my mind in order to 'protect myself.' I put up barriers as a defense mechanism, to try and protect my mind and my heart from what had actually happened," she wrote in the essay. "And even all these years later, after a lot of healing, it's still difficult to think about, let alone talk about."
Lee wrote that toward the end of 2017 she started to feel the stress and pressure of what would be her last title defense of the year. She wrote that she was putting everything she had into making weight for the fight.
"And, as an athlete, in all honesty, that mentality can be useful and motivating. But it's also a double-edged sword. And, with me, I got to a point where I had pushed my mind and body too far," she wrote.
"I couldn't stop thinking about the shame that would result if I wasn't able to make the fight. As someone who had never missed any competition in her entire life, that terrified me. It became all-encompassing. And, ultimately, I got to a point where I would rather take myself out of the equation than deal with what might come.
"That's where my head was at. It was all or nothing."
Lee wrote she was having a difficult time trying to drop weight.
UFC'S DANA WHITE REJOICES AFTER POLICE MAKE ARREST IN ATTEMPTED HOME INVASION: 'THEY GOT EM'
"I went to my room, and I broke down crying," she wrote. "I remember pacing through my room and walking over to the scale. I get on, and look down, and it says that I still have 12 pounds to lose.
"With ONE Championship's hydration testing, you have to lower your weight gradually through dieting. But I started this fight camp the heaviest I'd ever been, and the weight wasn't dropping anymore. My body was fighting against me, and I had run out of time. There were only two weeks left before I was supposed to fly out for my fight. That crushed me. I knew right then and there: I can't do it. I won't make it. My mind and my body can't handle this.
"I broke. I didn't care anymore. I kept going back and forth with thoughts in my head. Talking myself in and out of possibilities. I wanted to escape. I told myself: I have to take myself out of this fight."
She wrote that things got worse for her mentally. She wrote that she got in her car and drove and left it up to fate "to see what happens next." She wrote that she thought she didn't care what happened next and next thing she knew she was upside down. She wrote that she kept the secret hidden for the most part, only telling her husband, Bruno.
Lee wrote about some things that have helped her since – including breathing exercises, writing and look for "instant pick me ups."
Lee said she started FightStory to help those struggling with mental health and build a community around it. She said she was inspired by the death of her sister Victoria Lee, an MMA fighter who died by suicide last year.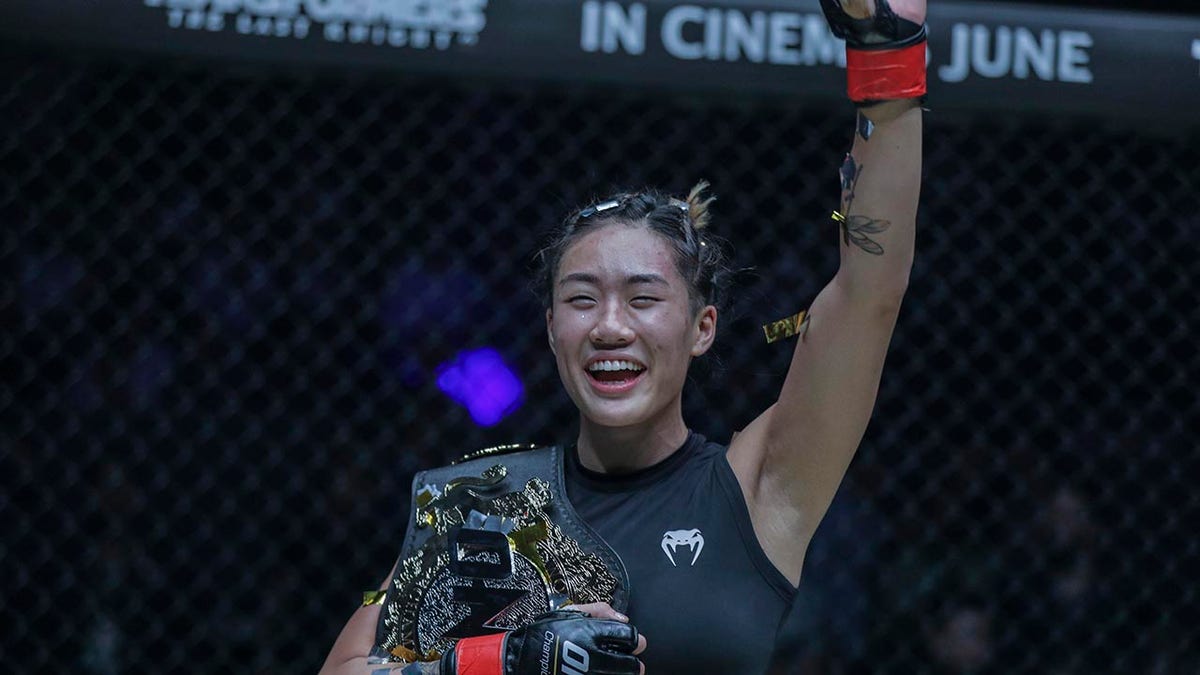 CLICK HERE TO GET THE FOX NEWS APP
"Fightstory was inspired by Victoria and the remarkable life that she lived at just 18 years old," she wrote. "Fightstory is just as much hers as it is mine. It's something we created together, to save lives and to try and make the world a better place. We want people to know that although you may feel lonely in your fight with mental health, you are not alone."