An attorney for Michigan State football coach Mel Tucker said Monday the school has no cause to fire him because he did not "engage in unprofessional or unethical behavior" when he had phone sex with an activist and rape survivor.
Brenda Tracy made the allegations that Tucker sexually harassed her during a phone call in April 2022. She would file a Title IX complaint months later. Tucker acknowledged having phone sex with her but said it was consensual. Michigan State announced it intended to fire Tucker.
Tucker's attorney, Jennifer Belveal, denied Tucker's actions were acts of moral turpitude. She said the school previously knew Tucker acknowledged he had phone sex with Tracy during the investigation in March.
CLICK HERE FOR MORE SPORTS COVERAGE ON FOXNEWS.COM
"The notice, which is entirely premised on information you knew at least seven months ago, if not earlier, now affirms Tucker's belief that the investigation was never interested in the truth," the statement read.
Belveal cited Tucker's "serious medical condition" in stating that he reserved his right to fully respond to the university's planned firing when he's medically cleared. The attorney said Tucker asked for a medical leave for a "serious health condition" while he was suspended and the school denied the request, calling it "unnecessary."
"The fast track to termination following Tucker's assertion of rights under the FMLA is retaliatory," she wrote.
Michigan State said Monday it would review Tucker's response.
He signed a 10-year, $95 million contract extension in November 2021.
TRAVIS HUNTER BEGS DEION SANDERS TO PLAY AGAINST USC: 'I'M NOT TAKING NO FOR AN ANSWER'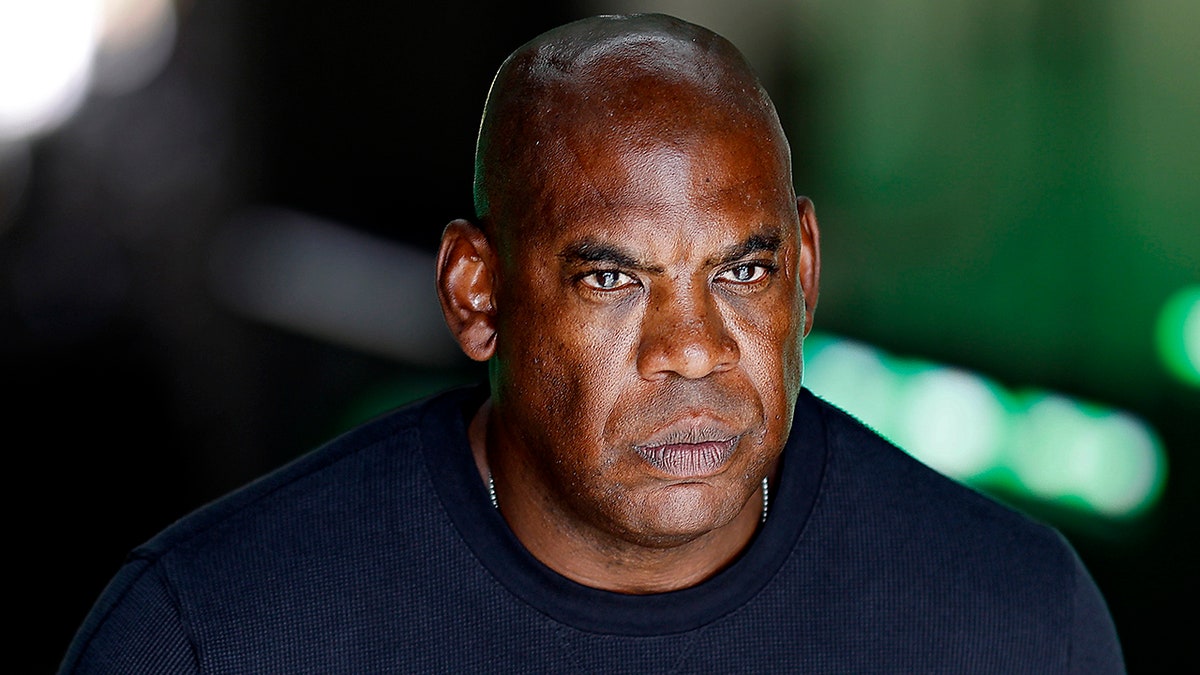 Tucker, 51, has said the allegations against him are "completely false." Michigan State has said Tucker was fired for "breaches" in his contract and for engaging "in any conduct which constitutes moral turpitude or which, in the university's sole judgment, would tend to bring public disrespect, contempt or ridicule upon the university."
Belveal wrote that the school's notice "adopts the allegations of Brenda Tracy without any meaningful review of the facts."
"First, Tucker did not breach the agreement in any capacity, much less a material one. He did not engage in unprofessional or unethical behavior or 'moral turpitude' by any stretch of the imagination," Belveal wrote. "In fact… assault and battery does not even constitute 'moral turpitude,' and the flimsy foundation of the university's finding – a private relationship involving mutual flirting and one instance of consensual phone sex – falls far short of the mark."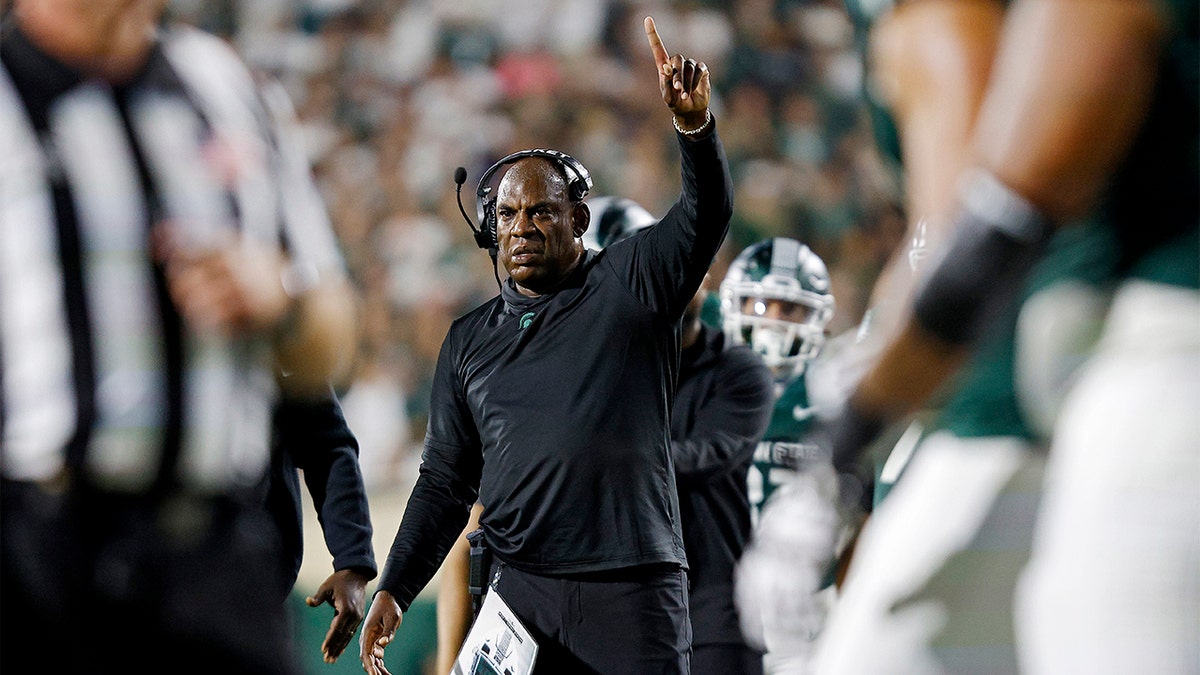 CLICK HERE TO GET THE FOX NEWS APP
Tracy appeared at Michigan State to share her story with the football team.
The Associated Press contributed to this report.