Megan Rapinoe stayed consistent before she played her final U.S. women's national soccer team game on Sunday night against South Africa.
Before the Americans took home a 2-0 victory, Rapinoe stood for the national anthem but continued her protest during the singing of "The Star-Spangled Banner" – she didn't sing and kept her hands behind her back.
CLICK HERE FOR MORE SPORTS COVERAGE ON FOXNEWS.COM
Rapinoe was the first American pro athlete to follow Colin Kaepernick in 2016 and kneel during the national anthem. Amid backlash, she decided to stand but protest in her own way. She told Yahoo Sports at the time that the anthem, for her, was a "somber moment" for a "peaceful protest" against inequality and injustice in the United States.
She told Yahoo Sports it would "take a lot" for her to sing the anthem again, including criminal justice reform, closing the inequality gap and progress on LGBTQ rights.
"I'll probably never put my hand over my heart. I'll probably never sing the national anthem again," she added at the time.
One thing Rapinoe noticed about soccer matches over the course of about seven years was the diversity of the faces she saw in the crowd.
BRITTNEY GRINER DISCUSSES NATIONAL ANTHEM STANCE IN RETURN: 'I DEFINITELY WANT TO STAND'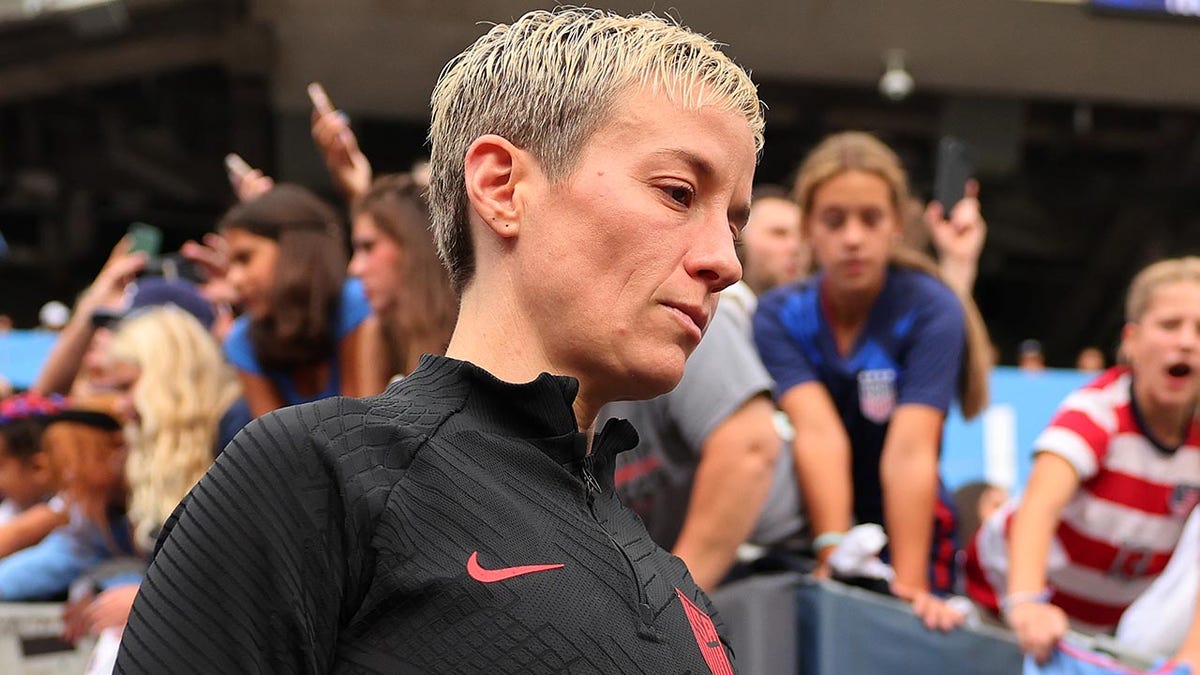 "It's a really beautiful thing to look out and see little Black girls and little trans kids and boys with our jerseys on," she said. "I think that's something that all of us are really proud of and all of us – especially in our generation – know the impact that we've made. And we know that it's a lot different now than when we started."
Rapinoe was presented with a framed jersey that represented her 203 appearances for the U.S., and she raised her arms as the crowd roared before the victory. She was cheered by the crowd in Chicago.
"I know that I am a liked player," she said. "And I know that I mean a lot to the game. But to have this night come and to actually feel it and see it – from my teammates, from our staff and certainly from the fans, who have been such a huge part of our success on and off the field, really – it was very special."
CLICK HERE TO GET THE FOX NEWS APP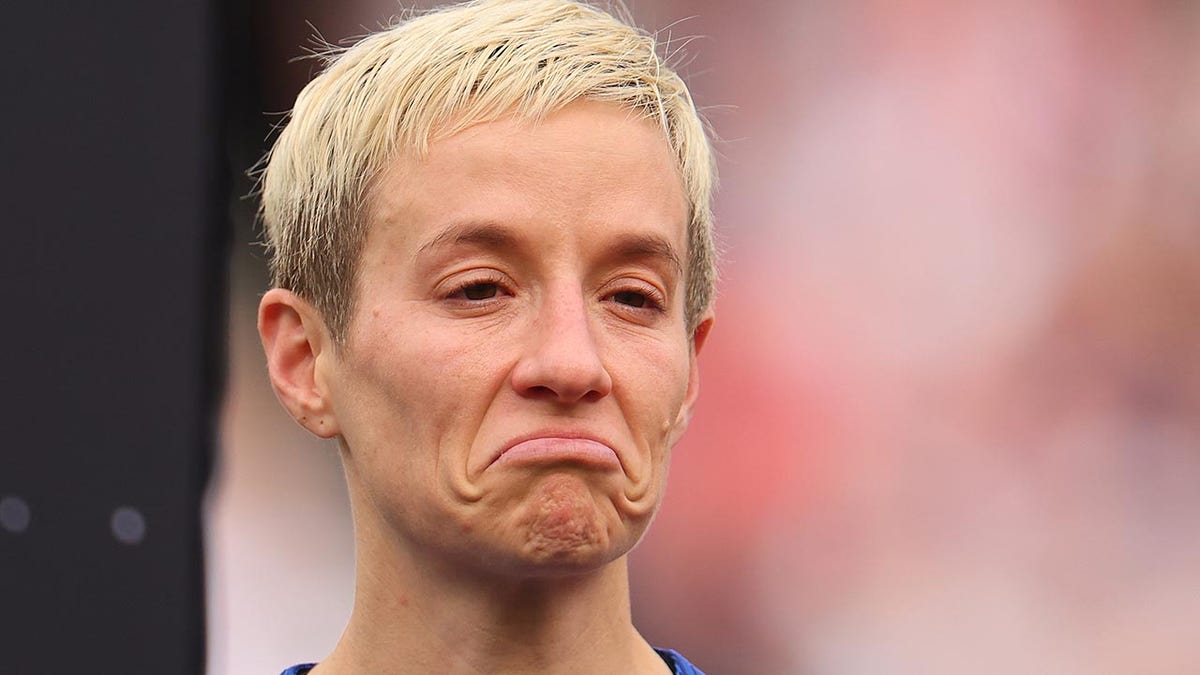 The U.S. won the match, 2-0.
The Associated Press contributed to this report.