North Carolina native John Isner once rose to the No. 8 spot in the tennis world rankings. Thursday marked his final match as a professional tennis player. 
Isner suffered a loss against fellow American Michael Mmoh in the second round of the U.S. Open at the Billie Jean King National Tennis Center in Queens, New York, and will now enter into retirement.
"It's been a huge part of my life. It's tough to say goodbye. It's not easy," the 38-year-old said during a news conference on Thursday. "But eventually, this day would come. It's hard to prepare for the emotions of it."
Isner faced a pair of tiebreakers during the final set of both his singles and doubles match. Despite the defeats, Isner expressed appreciation for the crowd on hand, who gave him a standing ovation. 
CLICK HERE FOR MORE SPORTS COVERAGE ON FOXNEWS.COM
"There's, of course, a lot of disappointment with the result of my singles match today, but at the same time a lot of gratitude, as well, just to have one last time playing in an atmosphere like that. It was very cool. As I said on the court, that's why I work so hard," Isner said.
"Hard to explain how bad my body feels — I'm not (about) talking right now, because it does, but just in general, lately. So everything I do to get it ready to play, there's a lot that goes into it. I wanted one more U.S. Open and was able to get that."
IGA SWIATEK  PULLS ON THE HEARTSTRINGS OF US OPEN CROWD WITH HONEST ADMISSION: 'I DON'T HAVE MANY FRIENDS'
Prior to the start of this year's U.S. Open, Isner announced that this tournament would mark his farewell from the sport. Isner dropped his doubles match playing alongside fellow American Jack Sock, who also said the U.S. Open will be his final tournament.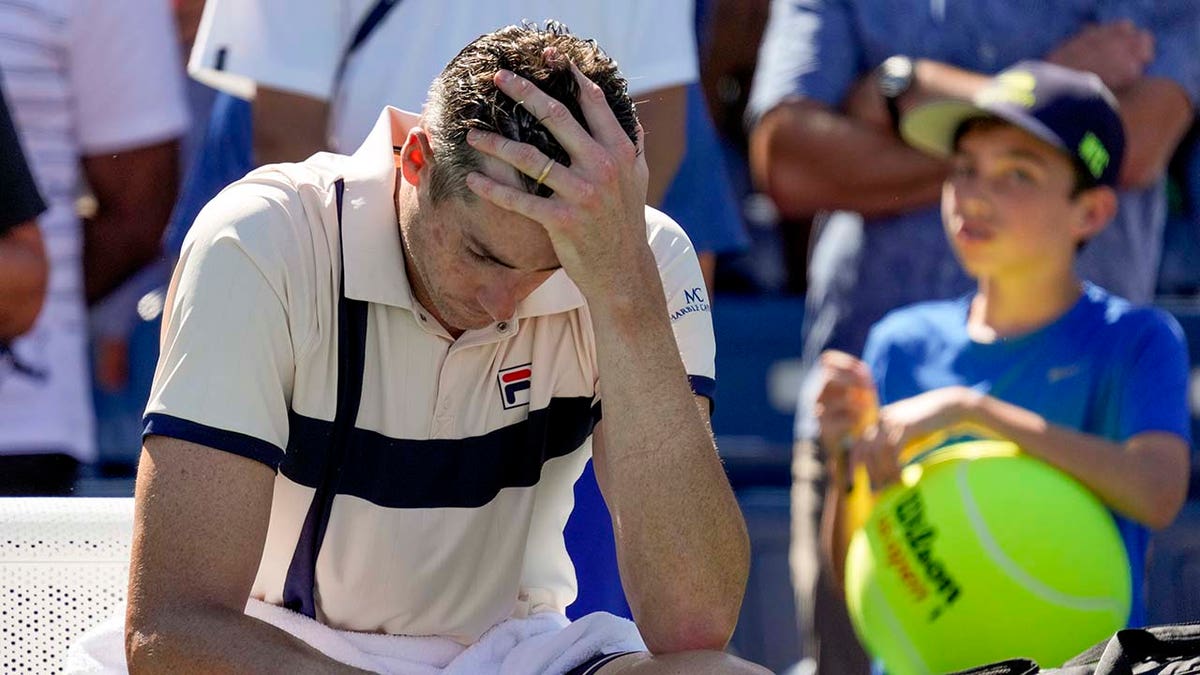 Isner also holds the single-match mark of 113 aces, achieved during his marathon 11-hour, five-minute victory over Nicolas Mahut at Wimbledon in 2010 that concluded at 70-68 in the fifth set — the longest contest in the history of tennis.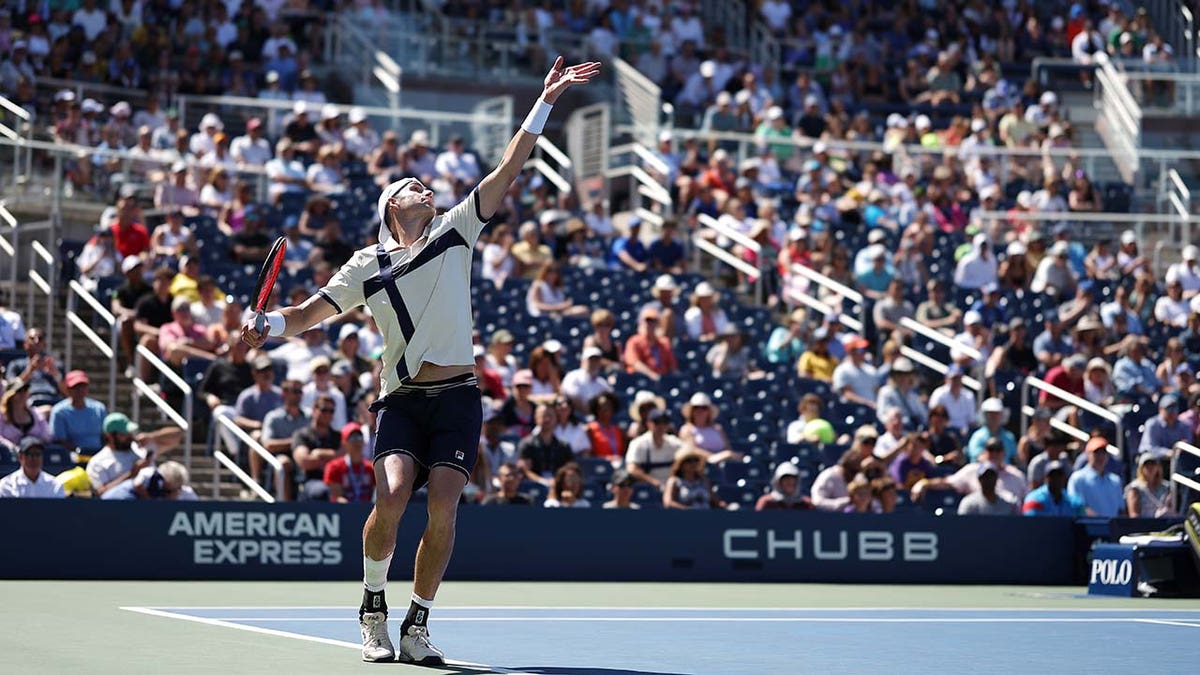 Isner's career-best showing at a Grand Slam event also came at the All England Club, where he made it to the semifinals in 2018 before a defeat against Kevin Anderson that finished 26-24 in the fifth set.
CLICK HERE TO GET THE FOX NEWS APP
Although Isner lost his fair share of matches throughout his lengthy career, he deeply loves the sport of tennis.
"I might not win every match, that's for sure. I might lose a lot of close matches. I might get tight and choke a little bit on the court. That happens. But also I care," said Isner, who won 16 singles titles. 
"I love this sport, for sure. I want to be remembered as someone who competed pretty hard on the court. I think I did that. But off the court, it's most important within the locker room to have the respect of my colleagues."
The Associated Press contributed to this report.