For Charles Dickens, it was "A Tale of Two Cities." For the New York Giants on Sunday against the Arizona Cardinals, it was a tale of two halves.
The Giants were outscored through their first six quarters of the season, 60-0, and at halftime against the Cardinals, the team was down, 20-7. With 9:34 left in the third quarter, the Cardinals had a 28-7 lead. There didn't really appear to be any hope until Saquon Barkley scored late in the third.
CLICK HERE FOR MORE SPORTS COVERAGE ON FOXNEWS.COM
Barkley's 1-yard run cut Arizona's lead in half. Then, in the fourth, Daniel Jones found Barkley for a 9-yard touchdown pass. After that, Jones helped tie the game with an 11-yard touchdown pass to Isaiah Hodgins. The game was tied.
It took Jones and the Giants eight plays and 56 yards on their final drive to set up Graham Gano for the go-ahead 34-yard field goal. New York was up 31-28 with 19 seconds left and won by the same score.
New York overcame a 21-point deficit for the first time since 1949, according to ESPN Stats & Info. The Giants had lost 150 straight games when trailing by at least 21 points – the second-longest such streak in NFL history. The Chicago Bears have lost 179 straight games when down by at least 21 points.
Jones was 26 of 37 with 321 passing yards, two touchdown passes, a rushing touchdown and an interception. Barkley had 63 yards on the ground on 17 carries, but he came out of the game because of an apparent ankle injury.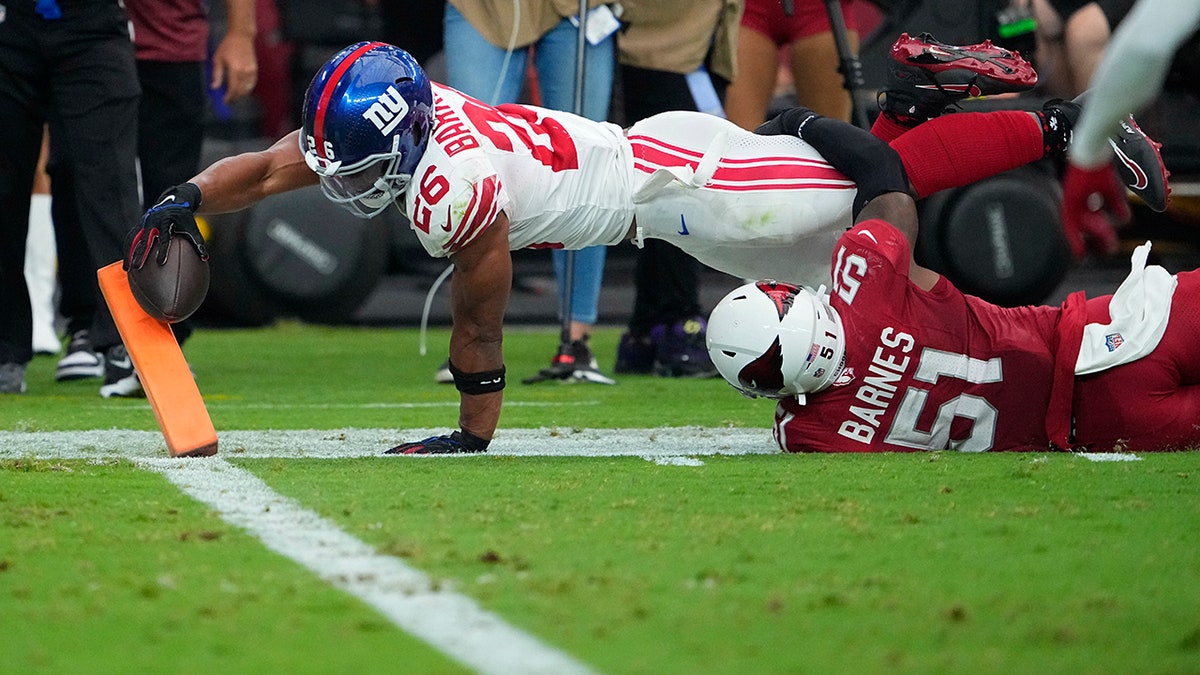 BRONCOS' KAREEM JACKSON EJECTED AFTER VICIOUS HELMET-TO-HELMET HIT ON COMMANDERS' LOGAN THOMAS
Jalin Hyatt had two catches for 89 yards. He broke the game open with two long plays. Darren Waller added six catches for 76 yards.
It appeared Arizona had New York's number until something flipped in the second half.
James Conner ran for 106 yards and a touchdown to lead the Cardinals in rushing. Quarterback Joshua Dobbs was 21 of 31 with 228 yards and a touchdown. He also had a rushing touchdown.
Dobbs' touchdown pass went to Marquise Brown. The wide receiver had six catches for 54 yards.
New York avoids an embarrassing start to the 2023 season. Before the second half, the Giants hadn't scored a meaningful touchdown since the third quarter of the playoff loss to the Philadelphia Eagles.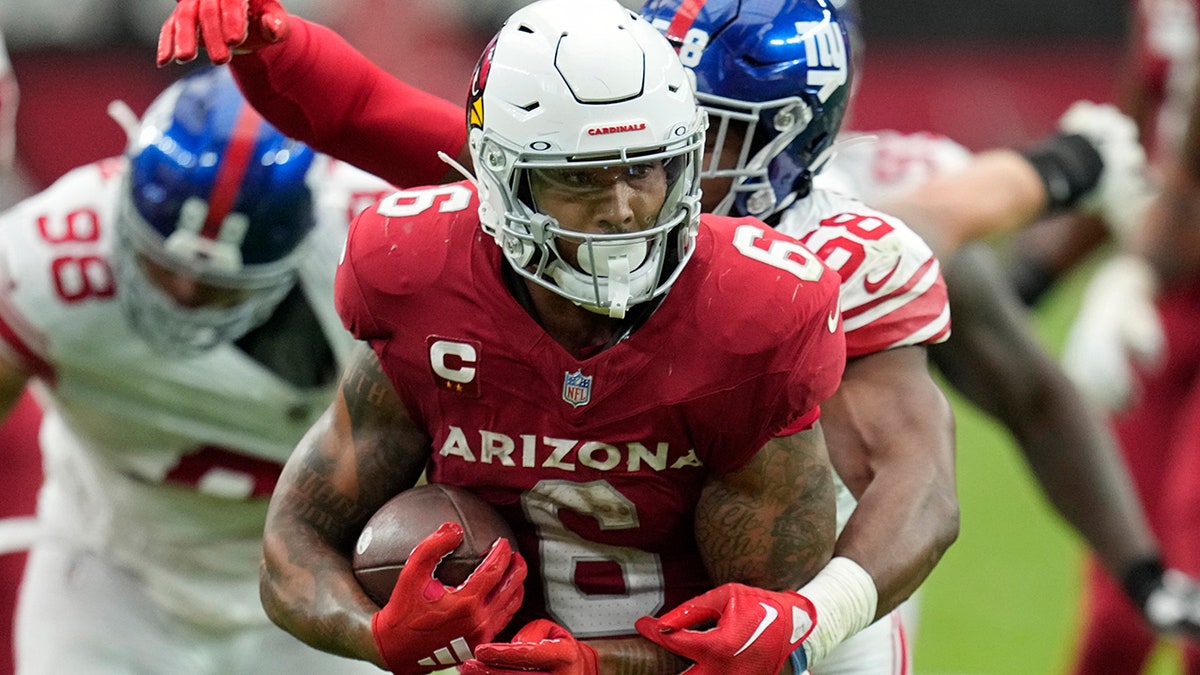 CLICK HERE TO GET THE FOX NEWS APP
The Giants are now 1-1. The Cardinals are 0-2.