The Philadelphia Eagles were at it again on Monday night against the Tampa Bay Buccaneers.
In short-yardage situations, the Eagles got with the "tush push." Jalen Hurts lines up under center with two or three players behind him and when he takes the snap he gets a big shove from those guys. 
Hurts notably did it on Monday night in the third quarter for a touchdown and then on the final drive that helped Philadelphia ice the game. The team did it four times overall.
CLICK HERE FOR MORE SPORTS COVERAGE ON FOXNEWS.COM
The play has been legal since 2005 after the NFL removed language in the rule book that prohibited pushing offensive players. The Eagles have been extremely proactive in its implementation since coach Nick Sirianni. 
Tight end Dallas Goedert has done his best to execute.
"Obviously it's a play that we've had a lot of success with over the last few years and it's just a physical play," he said. "Jalen does a good job finding the weak spot of the zone. They were trying to jump over the pile today but I was ready for that in the back. If we need a yard, we're gonna get a yard with our O-line…. Jalen is gonna fight for it."
Goedert appeared to put his arm around Hurts and try to get the quarterback into the end zone that way.
"I was yanking him for sure," he said. "They say you can't pull, but I was behind him."
Tampa Bay tried to have defensive linemen leap over the offensive line to stop Hurts, but it didn't work.
"We've seen it with linebackers, but their nose tackle was trying to jump over, too," Goedert added. "It's one of those things where once they get their feet off the ground, it's better for us, so if they jump, we're going to get that (forward) movement for sure. It's a risky play for them. I think they need to get (Steelers Hall of Famer) Troy Polamalu to time it up perfectly. That's the only shot they got."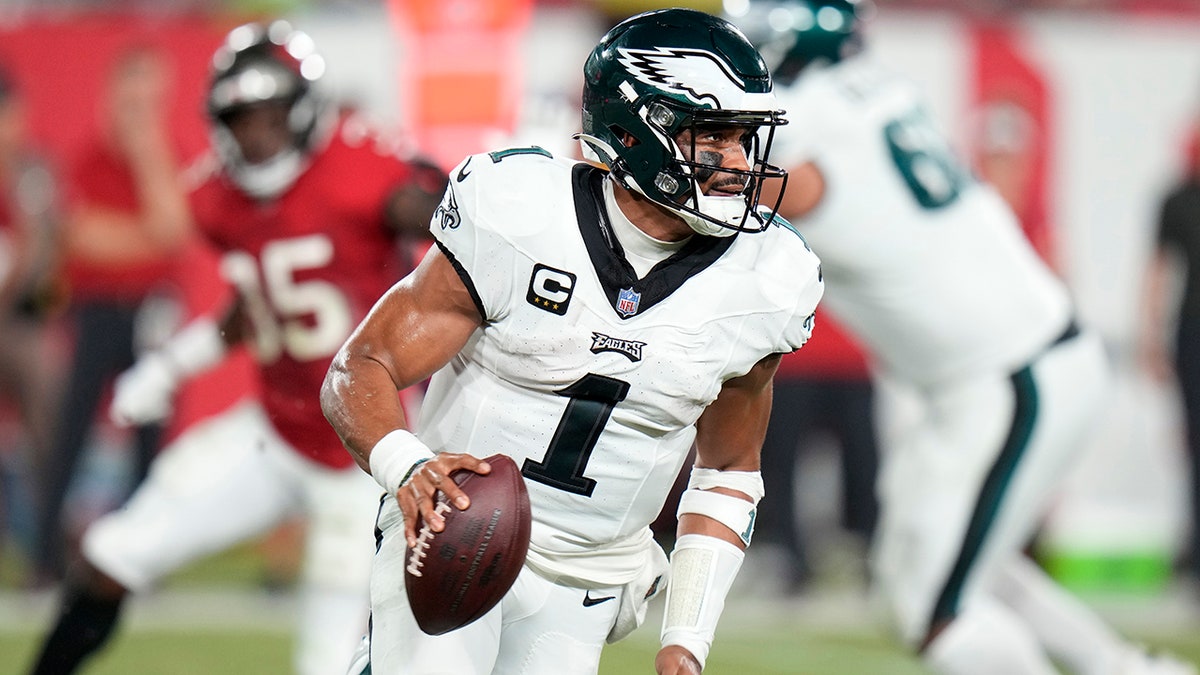 SPORTS RADIO LEGEND UNINTERESTED IN TAYLOR SWIFT-TRAVIS KELCE DRAMA, NOT EVEN IF SHE'S 'NUDE IN THE BOX'
Other teams have tried to replicate the Eagles' success but Philadelphia has been, by far, the most successful.
"Not everyone has Jason Kelce, Landon Dickerson, Cam Jurgens. Not everybody has Jordan Mailata. Not everybody has Lane Johnson on the other side. Not everybody has that type of quarterback," Sirianni said last week. 
"We noticed that last year when people were making maybe some big deals about it. There are a lot that are unsuccessful…. But there is clearly a talent to it that our guys have, because it's not as – maybe it's automatic right now for the Philadelphia Eagles – but it's not automatic around the NFL."
Sirianni had a message for the critics.
"I get that some people are complaining about it, but stop it. Stop the play. It's not as automatic as people think as we're seeing across the NFL. Our players make it work, right?" he said.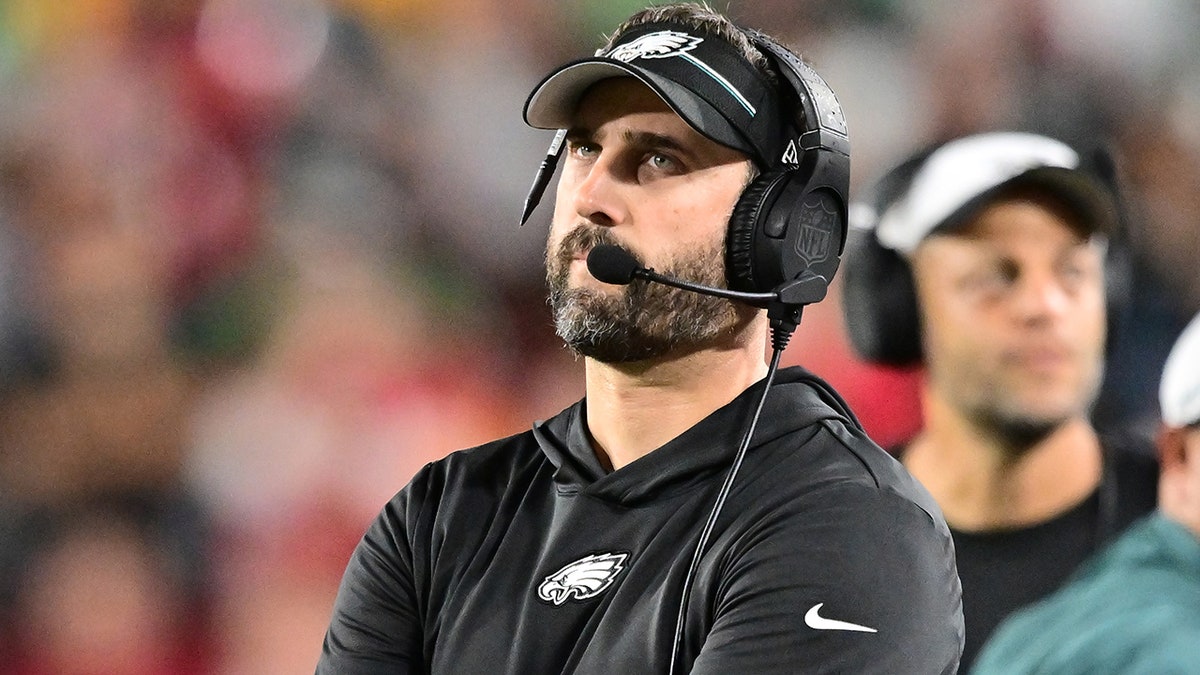 CLICK HERE TO GET THE FOX NEWS APP
"Frankly, us as coaches aren't doing anything. We're calling the play and the players are going out there and making it work. Now, we did a lot of studies on everything in the offseason to help ourselves be even better at it, but it's about those guys up front. It's about Jalen. I think we would be pretty successful without the push, but we're just pushing them sometimes to give that extra thump."
The Associated Press contributed to this report.