The Colorado Buffaloes found a way to win a chippy game against the Colorado State Rams on Saturday, moving to 3-0 in Deion Sanders' first season as head coach. 
While Colorado remained undefeated by beating Colorado State in overtime, the victory cost the Buffaloes one of their star players. 
Two-way star Travis Hunter will be out for several weeks after taking an illegal hit from Colorado State safety Henry Blackburn in the first half of Saturday's contest. Despite referees throwing a flag for unnecessary roughness, Blackburn wasn't ejected from the game.
DEION SANDERS DEFENDS BOLTING JACKSON STATE FOR COLORADO: 'I FINISHED THE TASK'
Blackburn has reportedly been receiving death threats that university police and local authorities have been looking into following his hit on Hunter during their game, Rams' athletic director Joe Parker told ESPN.
On Tuesday, Sanders condemned those who reportedly sent death threats to the senior safety.
"Henry Blackburn is a good player who played a phenomenal game," Sanders said. "He made a tremendous hit on Travis on the sideline. You can call it dirty, you can call it 'he was just playing the game of football.' 
"But whatever it was, it does not constitute that he should be receiving death threats. This is still a young man trying to make it in life. A guy that is trying to live his dream and hopefully graduate with honors or a degree, committed to excellence and go to the NFL. He does not deserve a death threat over a game."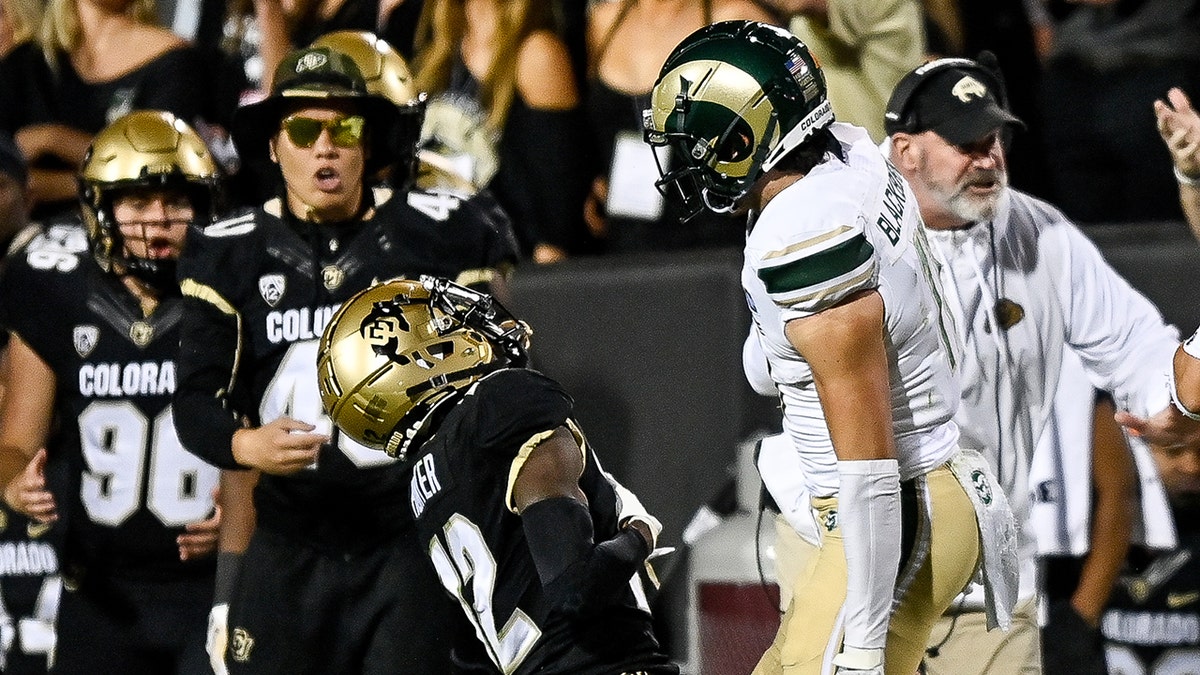 Blackburn's cellphone number, as well as his mother's, were leaked on the internet, leading to many calls and texts. His campus address and family's home address were also published.
CLICK HERE FOR MORE SPORTS COVERAGE ON FOXNEWS.COM
"At the end of the day, this is a game. Someone must win, someone must lose," Sanders continued. "Everybody continues their life the next day. Very unfortunate. I'm saddened if there's any of our fans that are on the other side of those threats. I would hope and pray not, but that kid was just playing to the best of his ability and he made a mistake. 
"So, I forgive him, our team forgives him. Travis, he's forgiven him. Let's move on, but that kid does not deserve that."
Sanders provided an update on Hunter's condition on Tuesday, saying the sophomore was out of the hospital. 
CLICK HERE TO GET THE FOX NEWS APP
"Travis is doing great. Got out of the hospital yesterday," Sanders said. "He's at home. Doing his schoolwork, playing video games, being Travis.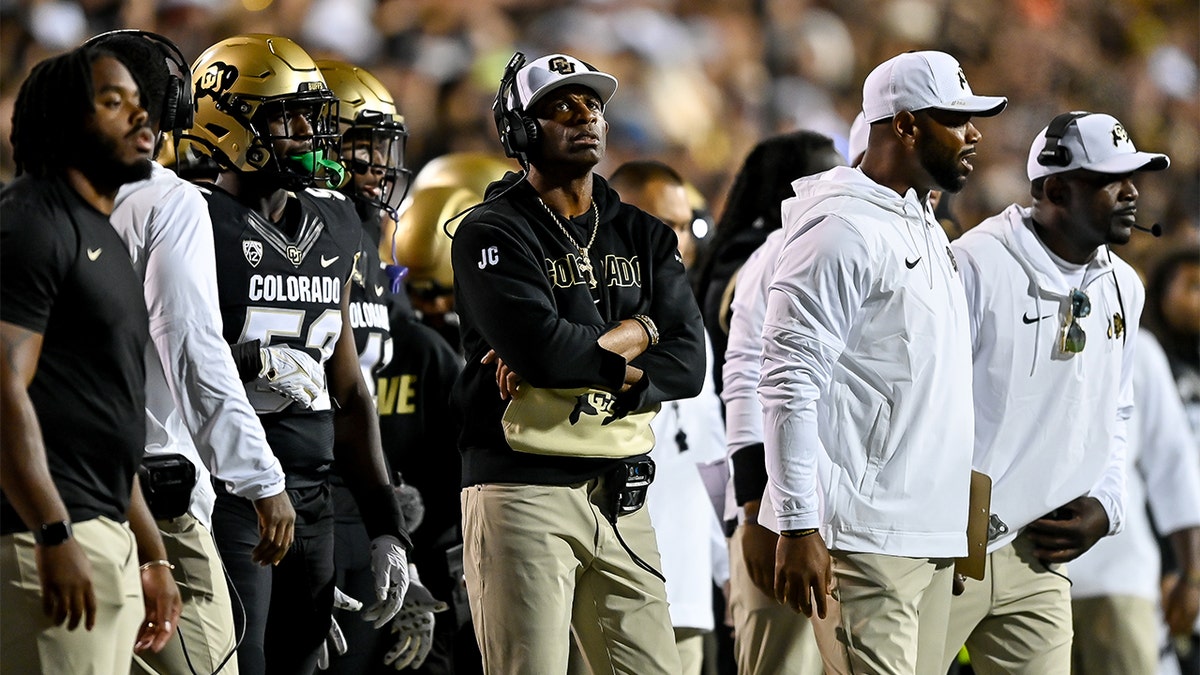 "He can't wait to get back to doing what he's capable of doing."
The Colorado Buffaloes head to No. 10 Oregon on Saturday for their first game in Pac-12 play. 
Fox News' Scott Thompson contributed to this report.