Deion Sanders was not shy when he was asked who the best coach in college football is right now.
The first-year Colorado head coach has so far guided the Buffaloes to a 3-0 record with their latest win coming Saturday against Colorado State in double overtime. Sanders only has a few months under his belt in the Power 5 Conference coming from Jackson State, but he is putting himself at the top.
CLICK HERE FOR MORE SPORTS COVERAGE ON FOXNEWS.COM
"Let me see a mirror so I can look at him," he said during an interview on "60 Minutes" when he was asked who he thought was the best coach in the sport. "You think I'm going to sit up here and tell you somebody else? You think that's the way I operate? That somebody else got that on me?"
Sanders, who does Aflac commercials with Alabama head coach Nick Saban, expressed great admiration for the Crimson Tide leader.
"I'll tell you this, I love and I adore and I respect and every time I do a commercial with coach Saban, it's a gift. Just sitting in his presence and hearing him and throwing something else out there so I can hear his viewpoint on it because he's forgotten more things than I may ever accomplish," Sanders said of Saban.
ALABAMA'S NICK SABAN FACES RETIREMENT CALLS AS CRIMSON TIDE EKES OUT WIN OVER SOUTH FLORIDA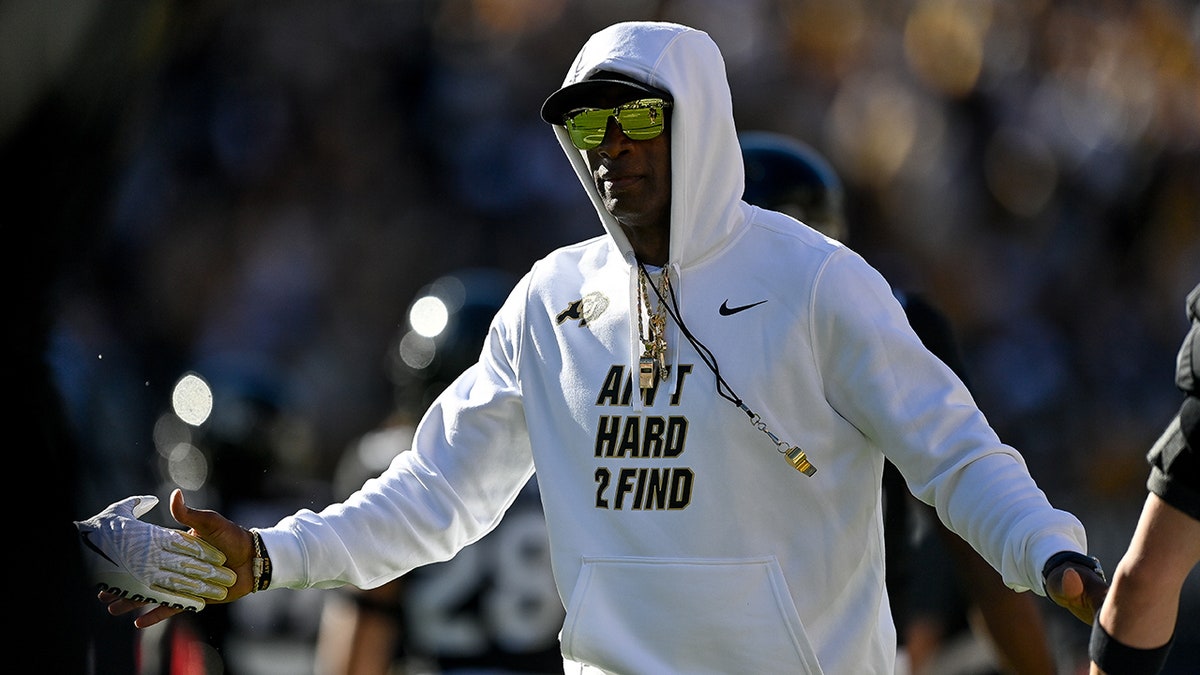 "So, I'm a student looking up to this wonderful teacher saying, 'just throw me a crumb of what you know.'"
In turn, Saban expressed admiration for Sanders in an interview with USA Today before the start of the season. Saban said he has "as much respect for him as anyone in our profession."
CLICK HERE TO GET THE FOX NEWS APP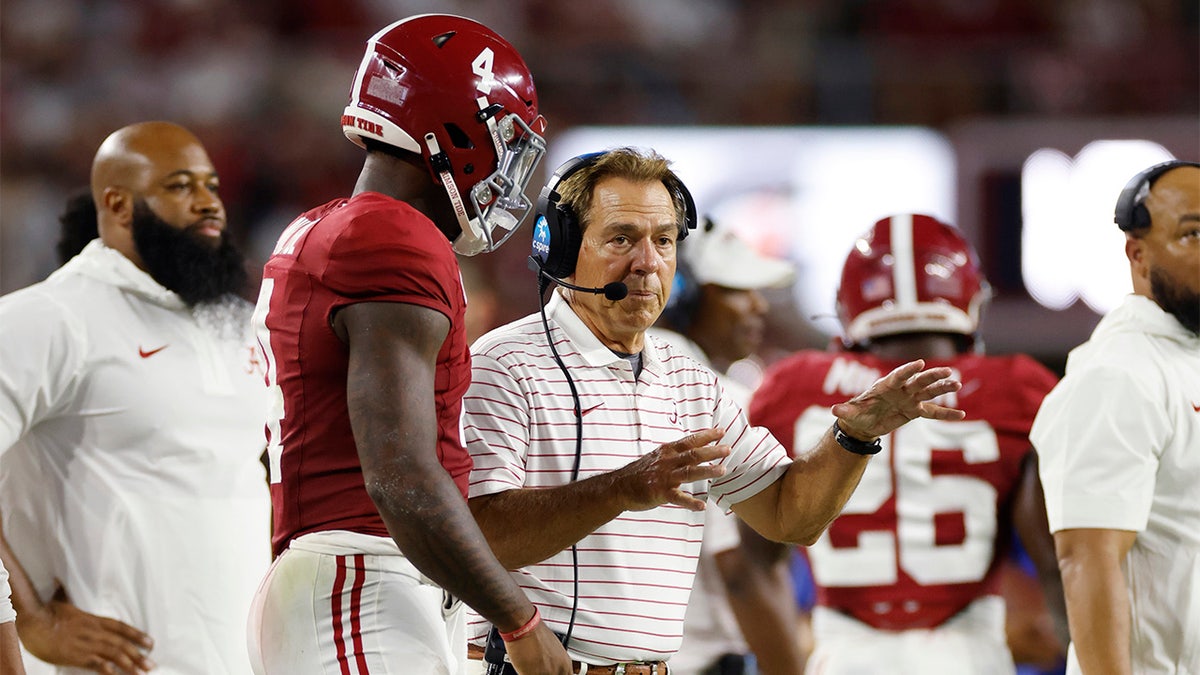 "We both share information to try and help each other," Saban added. "We're both interested in trying to improve our program, how we sort of motivate players, how we inspire people to do things at a high standard and a high level all the time. So that interaction has been positive for me."