Dan Marino was the first quarterback in NFL history to throw for 5,000 yards in a single season in 1984.
The Miami Dolphins legend accomplished the feat in 1984, and it took 24 years until someone else did it again – it's happened 15 times ever, and it has happened in five of the last seven seasons.
The current record is Peyton Manning's 5,477 yards in his MVP-winning 2013 campaign in which he also threw an NFL record 55 touchdowns. But Marino says if he were playing today, he'd blow that number out of the water.
"The best part about this is I'm retired, and I don't have to prove it," he joked.
CLICK HERE FOR MORE SPORTS COVERAGE ON FOXNEWS.COM
But then he made the claim: "Yes, we'd throw for 6,000 yards."
"Defenses, in the middle of my career and then toward the end, they got a little more complex, and guys do a lot more things now as far as blitzing and changing personnel and all of that than I did earlier in my career. … It would be a lot of fun. I wish I could," he said. "That's why we're trying to unretire here – so I come back and throw for 6,000 yards."
Of course, Marino didn't even mention that the NFL season is now 17 games as opposed to the 16 that he played.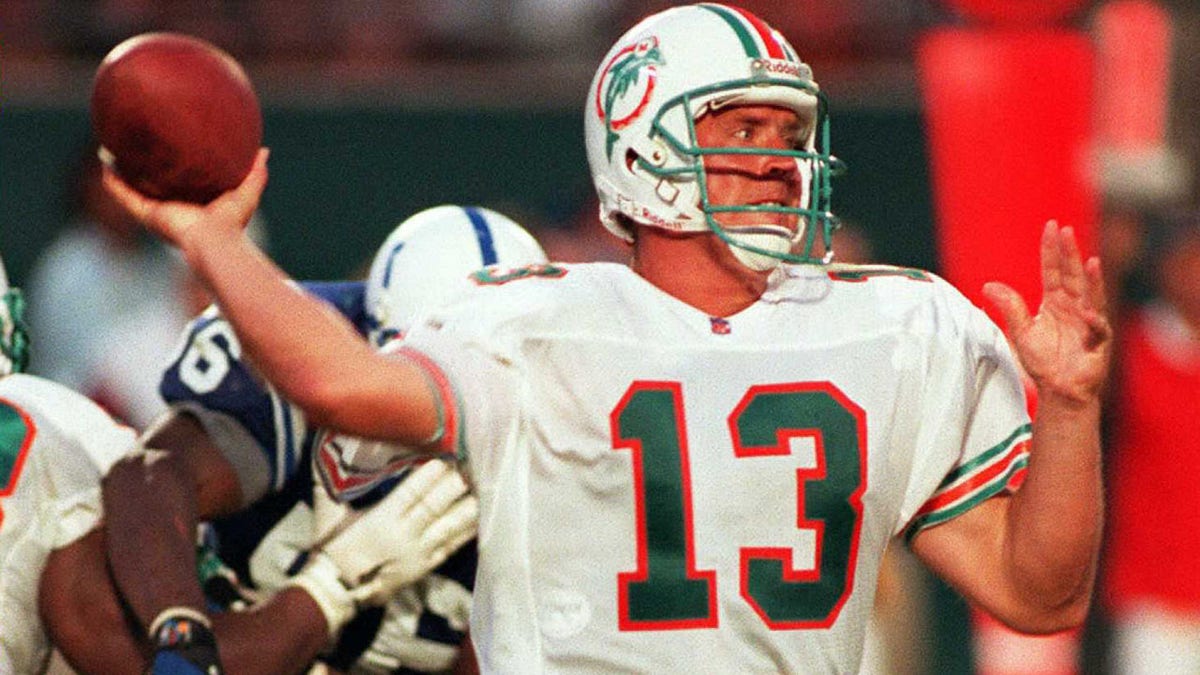 RAMS PLACE STETSON BENNETT ON NON-FOOTBALL INJURY LIST AMID ISSUE THAT COACH SAYS IS 'BIGGER THAN' FOOTBALL
However, Marino did give a bit of a disclaimer, noting that he'd need some help with some of the game's best weapons.
"If I had to throw with Jerry [Rice] and Randy [Moss] and have Emmitt Smith, I'm sure I'd do it."
Marino led the NFL in passing yards five times – the closest he got to the 5,000 mark again was his 4,746 yards in 1986.
And just to compare to how insane Marino's 1984 season was, only two other quarterbacks even threw for 4,000 yards that season: Neil Lomax (4,614) and Phil Simms (4,044). Marino's 5,084 was almost double the league leader two years prior (Dan Fouts with 2,883).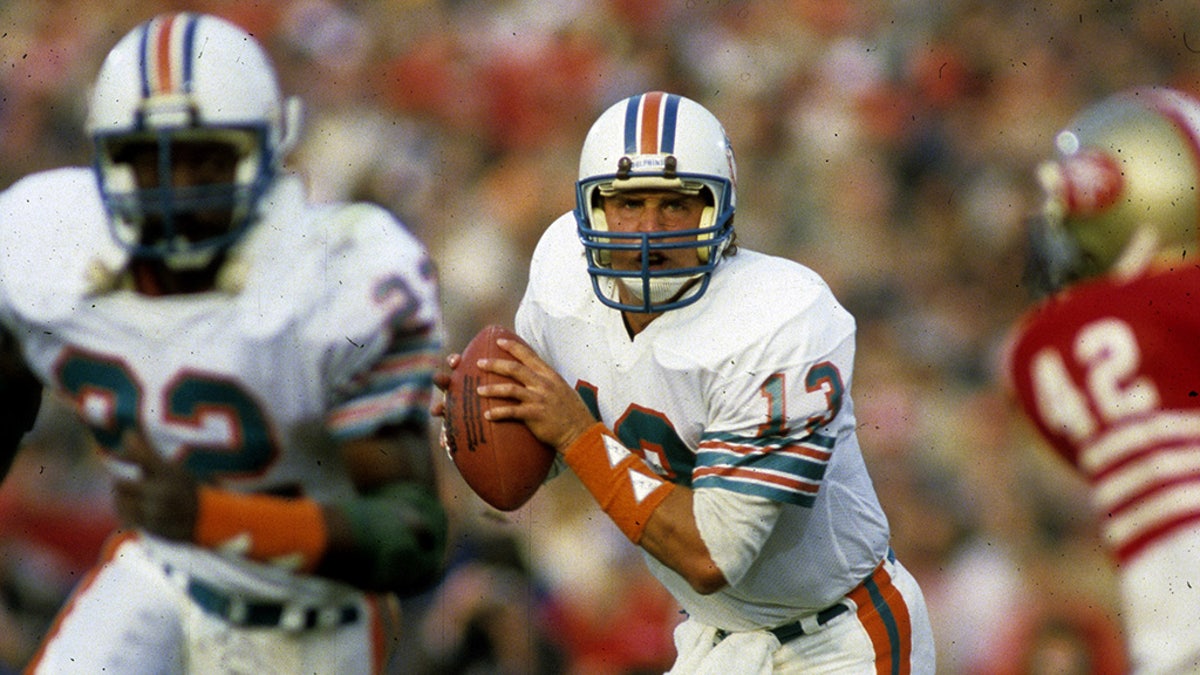 CLICK HERE TO GET THE FOX NEWS APP
Nowadays, eclipsing 5,000 yards isn't uncommon, but it certainly is not out of the question that 6,000 yards will be accomplished sooner rather than later.