Colorado State senior safety Henry Blackburn has reportedly been receiving death threats that university police and local authorities have been looking into following his hit on University of Colorado star Travis Hunter during their game on Saturday, Rams' athletic director Joe Parker told ESPN.
Blackburn was called for an illegal hit on Hunter in the first half of Colorado State's overtime loss to the Buffaloes that caused an undisclosed injury to the two-way star. Despite referees throwing a flag for unnecessary roughness, Blackburn wasn't ejected from the game.
The hit has been widely critiqued as a dirty play, and threats toward Blackburn started coming in before the game even ended, Parker said.
CLICK HERE FOR MORE SPORTS COVERAGE ON FOXNEWS.COM
Blackburn's cellphone number, as well as his mother's, were leaked on the internet, leading to many calls and texts. His campus address and family's home address were also published.
"We're very concerned about our player's safety as Henry and his family have continued to receive these threats," Parker said. "Henry never intended to put anyone in harm's way on the football field. It's not what we teach or coach. We hope that the irrational vitriol directed at Henry stops immediately."
DEION SANDERS SHRUGS OFF COLORADO STATE TRASH TALK AFTER WIN: 'I'M ON TO BIGGER THINGS'
Colorado State head coach Jay Norvell added on Monday during a news conference: "It's just sad. It's sad that that's the state of the world we live in. It's a football game. Let's not make it more than that. We don't want anybody to get hurt. We don't coach that kind of football."
Norvell considered Blackburn's hit a "bang-bang play." Video replay that circulated online showed Hunter take a couple of steps after the ball hit the turf prior to Blackburn ramming his shoulder into his chest.
"It's a play that happens sometimes," Norvell said. "That's certainly not something that we teach or coach. It happens in football sometimes."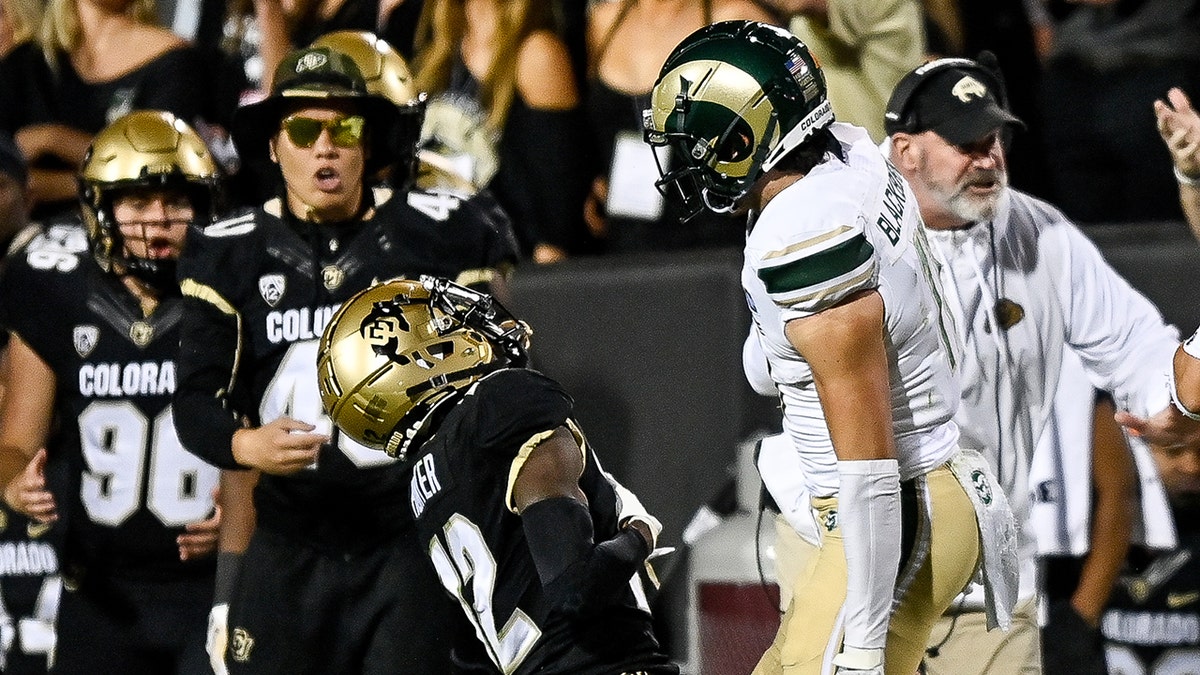 Hunter was taken to a hospital in Boulder. Buffaloes head coach Deion Sanders said that he would be out multiple weeks following evaluation of his injury. Some reports state that Hunter is dealing with a lacerated liver, though it has not been confirmed by the team.
The Buffaloes were able to overcome a deficit in the second half with one of their stars out of the game as Shedeur Sanders led a comeback that needed two overtime periods to settle for a 43-35 victory. Sanders finished with 348 passing yards with four touchdowns and one interception.
Hunter had two receptions for 21 yards while making one tackle on defense prior to his injury.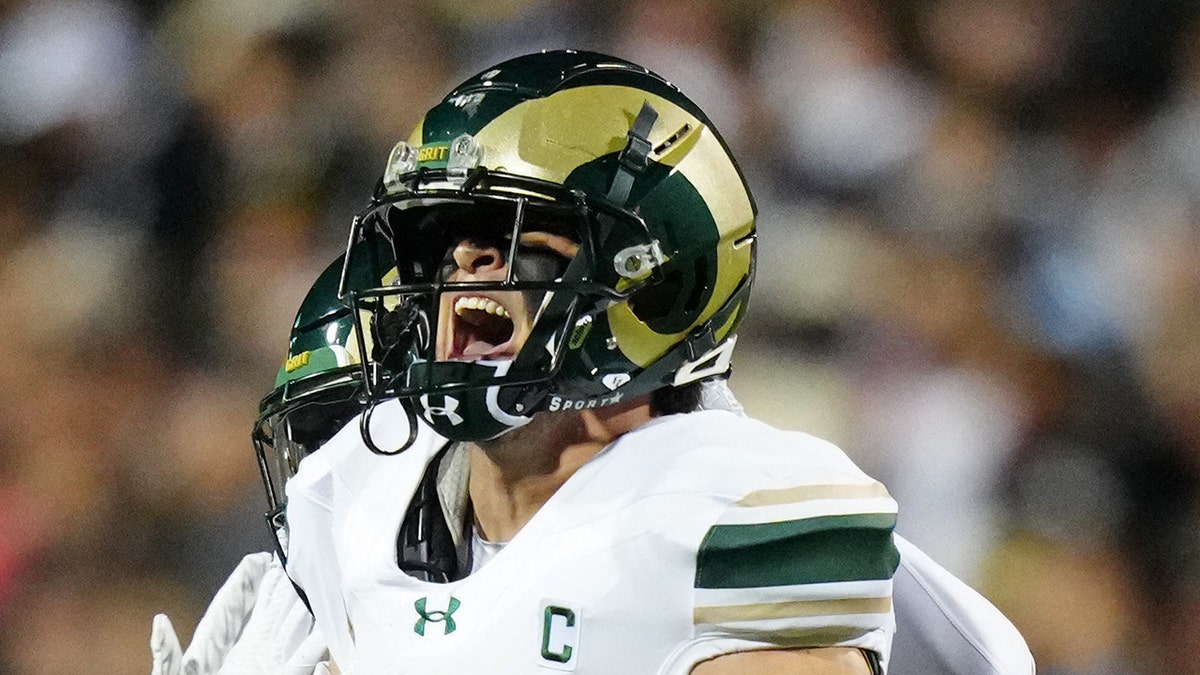 CLICK HERE TO GET THE FOX NEWS APP
The Buffaloes have tough opponents on their upcoming schedule, which includes No. 10 Oregon on the road this Saturday followed by No. 5 USC, which Colorado will host on Sept. 30.