Chad "Ochocinco" Johnson predicted during the 2007 NFL season opener he would be a Hall of Famer, yet he still hasn't gotten the nod from Canton.
Entering his seventh season, Johnson was coming off back-to-back first-team All-Pro campaigns. It was looking like he'd punch a ticket to the Hall.
So, after a touchdown, he donned a jacket that said "FUTURE H.O.F 20??," meaning it wasn't a matter of if, but when.
Roughly 16 years since Johnson wore that jacket, questions remain.
CLICK HERE FOR MORE SPORTS COVERAGE ON FOXNEWS.COM
"Ochocinco" was a six-time Pro Bowler and had seven 1,000 yard seasons. He retired with 766 catches (41st all-time), 11,059 yards (38th) and 67 touchdowns (T-56th). The 45-year-old has been eligible for Canton since 2017 but has yet to receive the call. He admittedly wonders if he ever will, but he says he's content if he doesn't.
"I invested myself and put my own Hall of Fame jacket in the middle of the game, and that probably doesn't sit well with people that are in the position of power to vote me in. And I'm fine with that, which is why I put my jacket on, to let them know I felt I was Hall of Fame-worthy and I'm not waiting on you," Johnson told Fox News Digital in a recent interview.
Johnson recently appeared in the American Cornhole League's Johnsonville SuperHole IV Championship, joking that he changed his name again to Johnsonville." He's far from a Hall of Famer in that sport, losing in the first round earlier this month.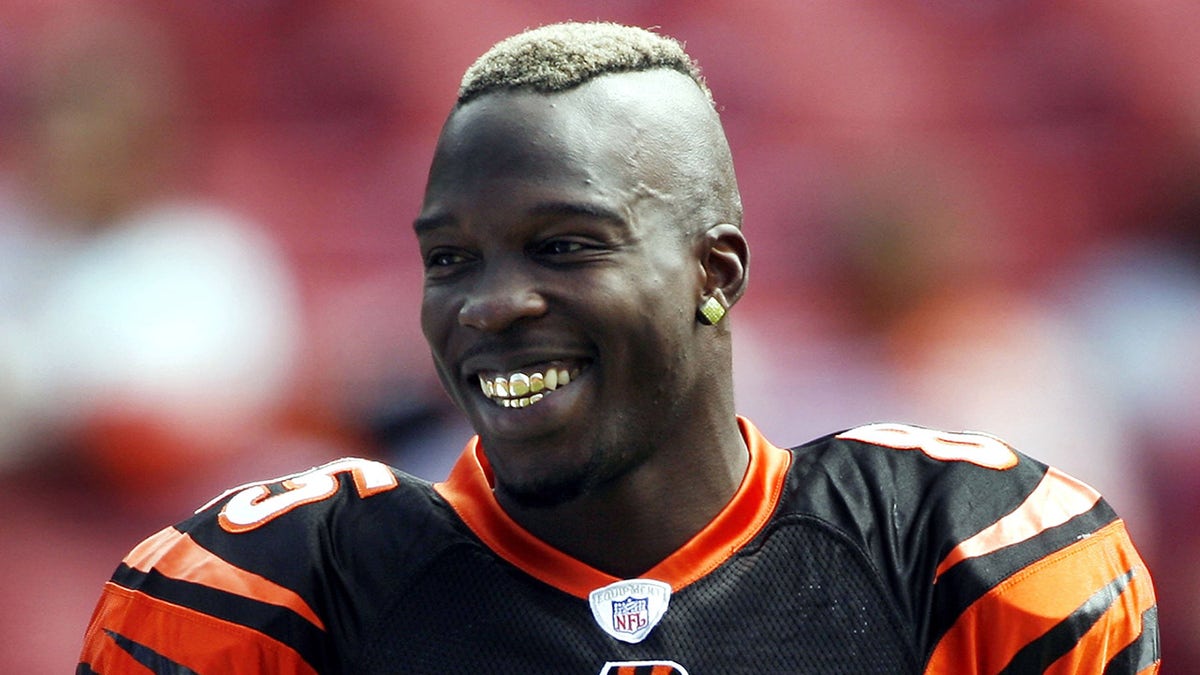 Perhaps it's because he didn't bust out his NFL celebrations after throwing his bags. 
Self-described as "the greatest entertainer to ever grace the football field," he says that alone should get him a bust in Ohio.
"Honestly, it's not even just statistical. My impact, in general, on a generation of people, it's much bigger than just stats as far as what I've done for the game," he said. 
GIANTS' SAQUON BARKLEY DOESN'T CARE FOR JETS HYPE: 'CAN'T REALLY GET TOO CAUGHT UP IN THAT'
"But, again, I'm not a politician. I don't like politics. I don't like the game they're playing when it comes to Canton, which is why I put on my own jacket when I was playing. Because I understood what they would do once I'm done playing. They moved the goal posts and use the reasons of why. 'Well, this person did this,' or 'he did that …'
"I will never give them the satisfaction of them controlling how I feel about getting in."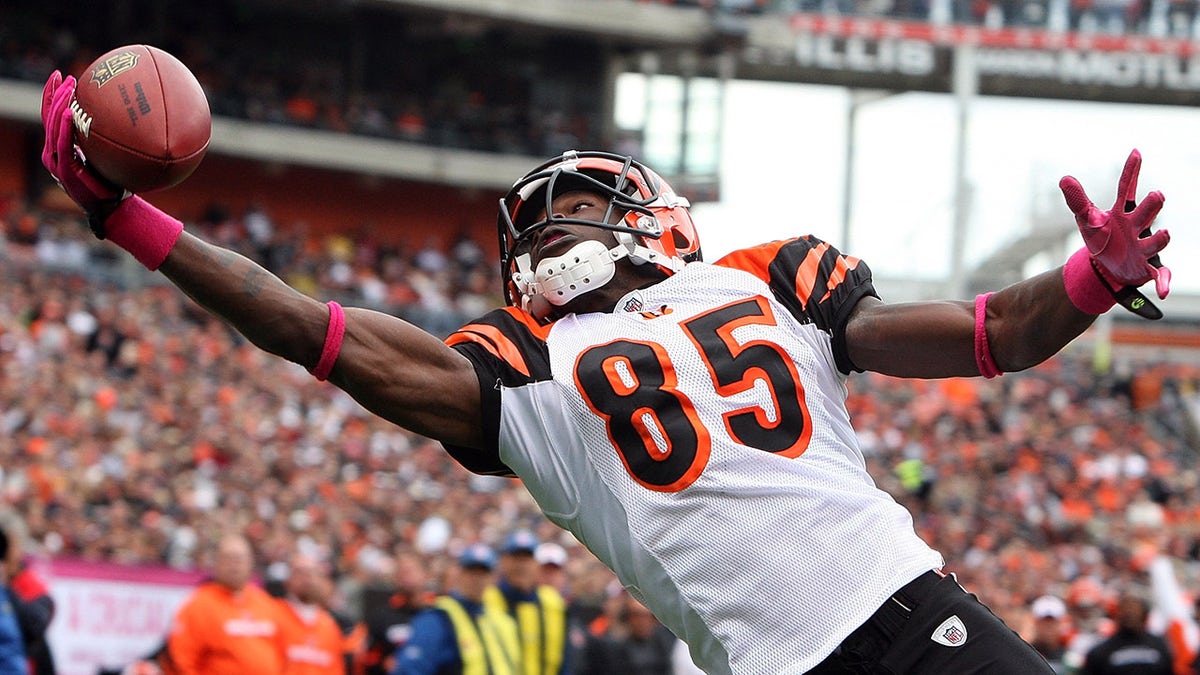 CLICK HERE TO GET THE FOX NEWS APP
Johnson last played in the NFL in 2011 with the New England Patriots. He was cut by the Miami Dolphins after an arrest during training camp in 2012. 
After the NFL, Johnson spent time in the Canadian Football League and even had a short stint in Mexico.