Two-time Women's World Cup winner and two-time Olympian Julie Ertz will bid farewell to the United States women's national soccer team Thursday at TQL Stadium in Cincinnati. 
The match against South Africa will be the 123rd and final time she takes the field wearing the red, white and blue for her country after announcing her retirement last month following a disappointing World Cup appearance for the U.S. 
The 31-year-old has been a cornerstone for the women's national team for years, and her husband, Arizona Cardinals tight end Zach Ertz, congratulated his wife. 
CLICK HERE FOR MORE SPORTS COVERAGE ON FOXNEWS.COM
"Julie, you've given your everything to this game," Ertz said in a video created by the Cardinals. "You've won at the highest levels and have done it with grace, commitment, passion and courage. Madden and I couldn't be more proud of what you've done, and more important, who you are."
As highlights of Ertz's soccer career began to play, her husband continued praising his wife. 
"I think everyone has seen your career, and you've reached the most amazing highs of your sport," Ertz said. "Everyone sees the players of the year, the World Cup medals. I've seen the grind you've put in, the adversities you've faced. 
"I'm just so proud to be your husband, to be your partner during this whole time. I hope you take this all in and truly can walk away from this game knowing you've given each and every part of your being, your soul, to be the best version of yourself. To be the best teammate you can be, and you have no regrets when you walk away from this thing. 
2-TIME WORLD CUP WINNER JULIE ERTZ RETIRES FROM SOCCER, SAYS REPRESENTING US WAS 'THE GREATEST HONOR'
"We're so proud of you, and we love you."
In her 10-year international career, Ertz experienced defeat in five matches out of 122, scoring 20 goals. The defender has played in 17 World Cup matches and was an integral member of the team's back-to-back titles in 2015 and 2019.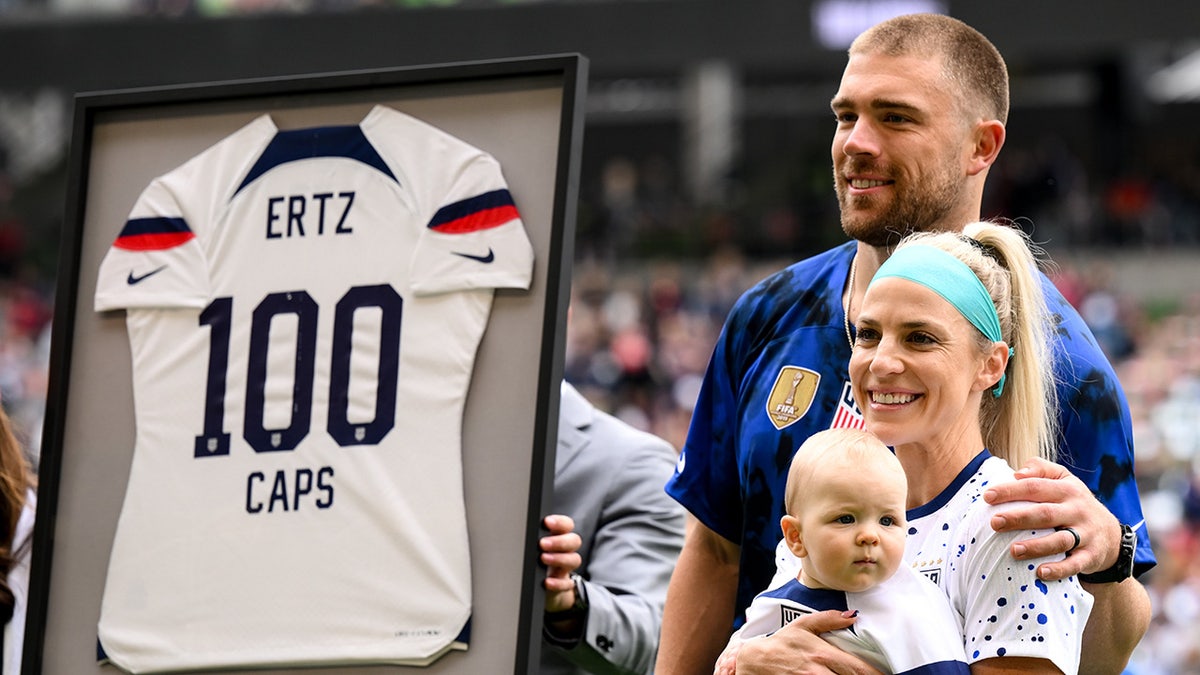 Ertz spoke to reporters about her decision to walk away from the game, noting motherhood is the main reason. 
"I do feel I could step away and be like, 'It's not because Momma can't play. Momma can play. She has just adapted priorities.'"
She added that time with her family is "just irreplaceable." Their son, Madden, was born in August 2022.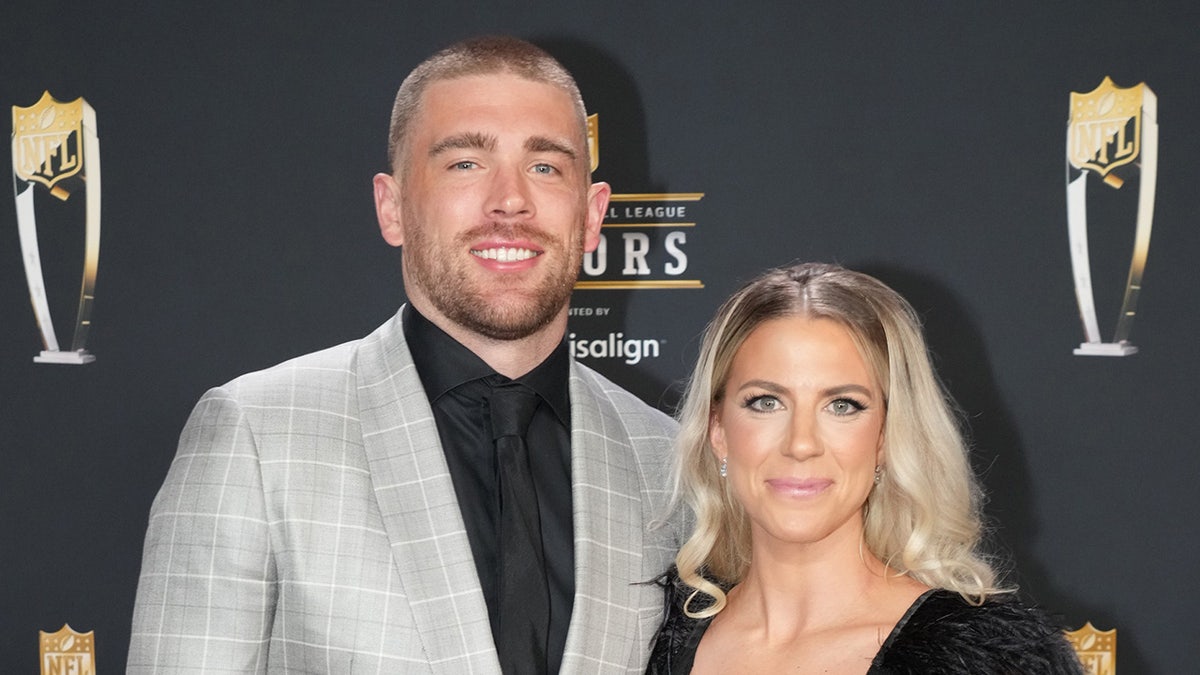 CLICK HERE TO GET THE FOX NEWS APP
Ertz returned to the game after the birth of her son, signing with the NWSL's Angel City in April before joining the USWNT in Australia and New Zealand for the World Cup.