Cleveland Browns running back Nick Chubb was ruled out for the remainder of the "Monday Night Football" game against the Pittsburgh Steelers after suffering a gruesome left knee injury the broadcast wouldn't show the replay of. 
Chubb was given his 10th rushing attempt with the Browns in the red zone when he was met by multiple Steelers defenders, including safety Minkah Fitzpatrick who dove low for the tackle. 
When Fitzpatrick made contact with Chubb's leg, his left knee immediately buckled and he was seen holding his knee. Teammates tried to help him up, but Chubb remained seated and in considerable pain. 
CLICK HERE FOR MORE SPORTS COVERAGE ON FOXNEWS.COM
As everyone watching in the stands and at home were trying to see what happened to Chubb, ESPN announcer Joe Buck said the broadcast wouldn't be showing the replay because it was that gruesome. 
"I am told that the replay of Nick Chubb getting injured is not to be seen," he said. 
BENGALS' JA'MARR CHASE UPSET TEAM 'JUST LOST TO SOME ELVES'
The crowd's reaction after seeing the replay on the Jumbotron said it all, as a unified gasp was heard over the broadcast. 
"We're not going to show it. It's as bad as you can imagine," his partner, Troy Aikman, added.
A cart quickly came out on the field for Chubb, who needed help getting on, and his face showed pain and sorrow knowing that his injury could be a serious one.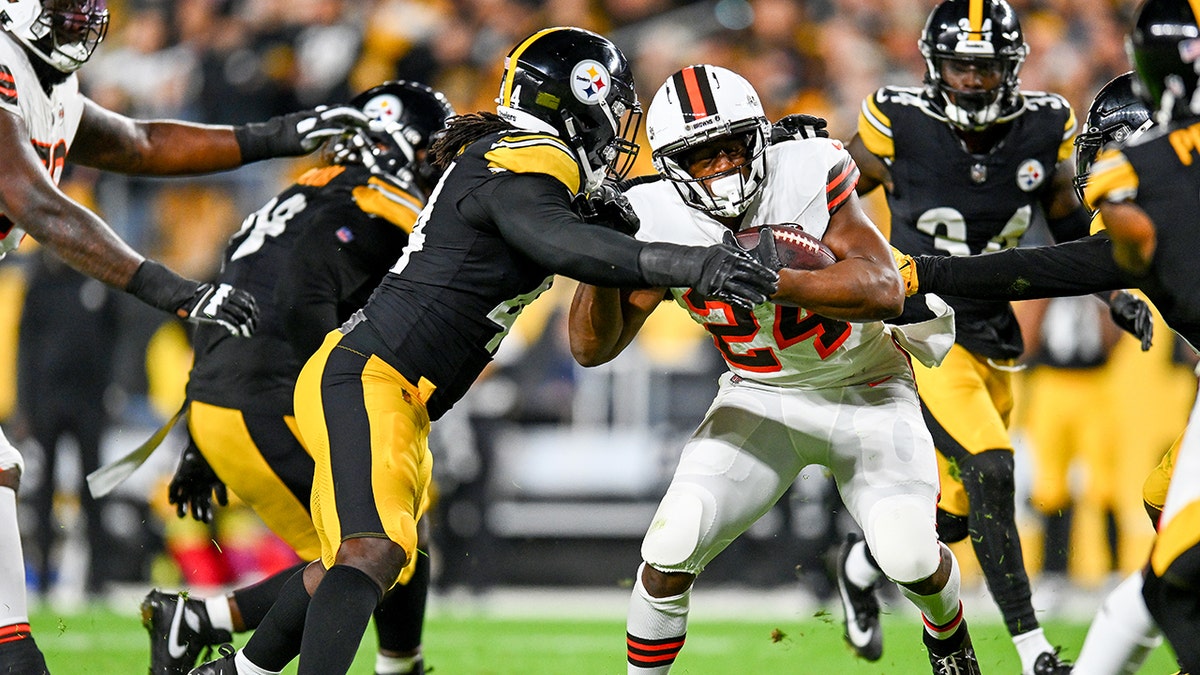 The Browns wasted no time ruling Chubb out for the remainder of the game
Chubb was having a good half, rushing 10 times for 64 yards before his night ended. 
It's worth noting Chubb has injury history on his left knee. He dislocated it on October 10, 2015, while also tearing his MCL, PCL and LCL with cartilage damage in a game for the Georgia Bulldogs.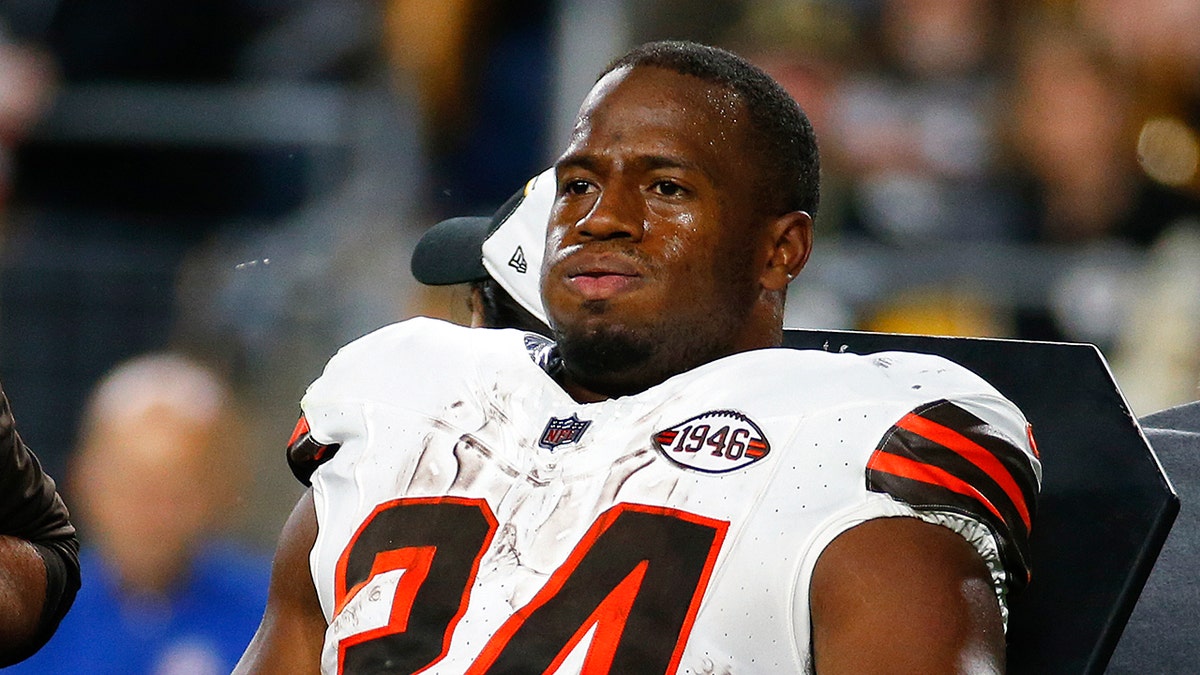 CLICK HERE TO GET THE FOX NEWS APP
The Browns aren't going to jump to conclusions on Chubb yet, but this certainly looks to be as serious as it looks for a key member of the team.