The Cleveland Browns are paying Deshaun Watson $230 million to know what direction he's going – at the very least.
Watson started the game hot, completing his first six passes, but one incompletion in the second was one of the worst decisions you'll see by a quarterback.
Tied at 3 with the Tennessee Titans, the Browns faced a 1st and 10 at their own 49-yard line, hardly a position to be in total desperation mode. But for some reason, Watson needed to get the ball out of his hands.
CLICK HERE FOR MORE SPORTS COVERAGE ON FOXNEWS.COM
Watson faked a handoff to Elijah Moore but was under pressure rather quickly. The quarterback then had his legs wrapped up, and as he was going to the ground, he tried to throw it back to Moore, who was at the Cleveland 39 – Watson was about four yards ahead of him.
Seemingly in a panic, Watson threw it to Moore, who did not catch it. The ball, of course, was live, but Moore picked it up to retain possession. However, he was tackled at the 33 for a loss of 16.
APP USERS VIEW THE PLAY HERE.
Thankfully for Cleveland, it didn't hurt them. The next play was a roughing-the-passer call, and the Browns eventually scored on a 19-yard pass from Watson to Jerome Ford, the replacement for Nick Chubb.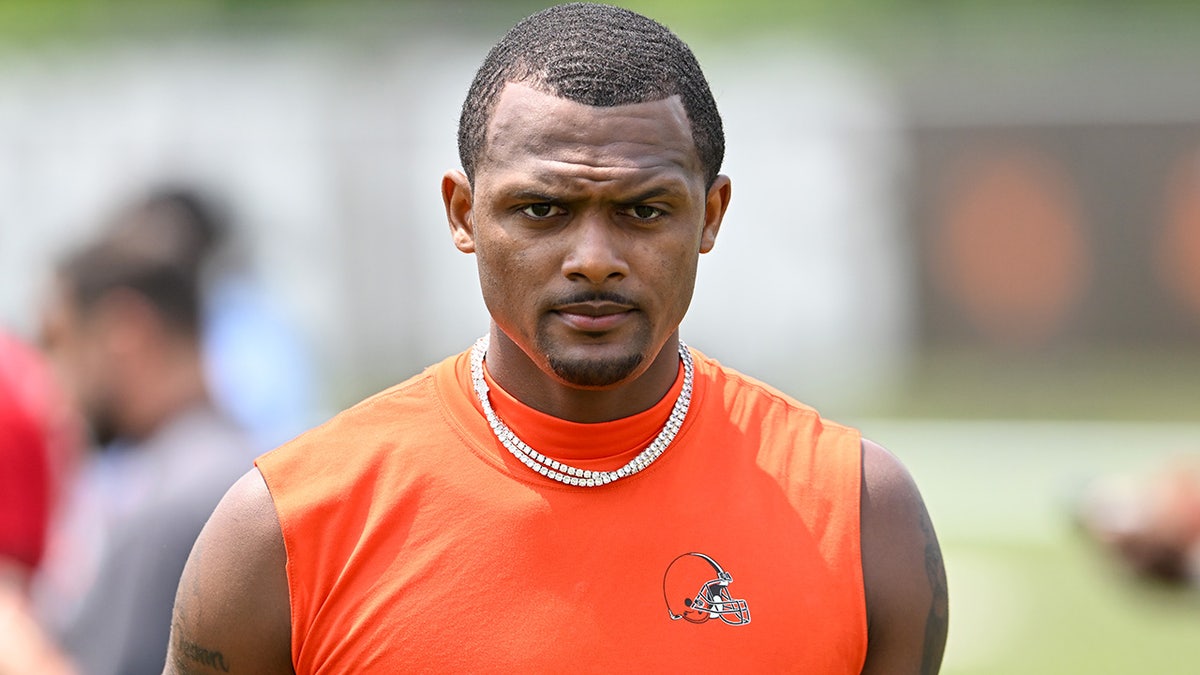 The Browns fell to the Pittsburgh Steelers last week, 26-22, in what was a brutal game for Watson. He completed 22 of his 40 pass attempts for 235 yards, a touchdown and an interception. He also was sacked six times.
This came after they defeated the Cincinnati Bengals, 24-3, in the season opener.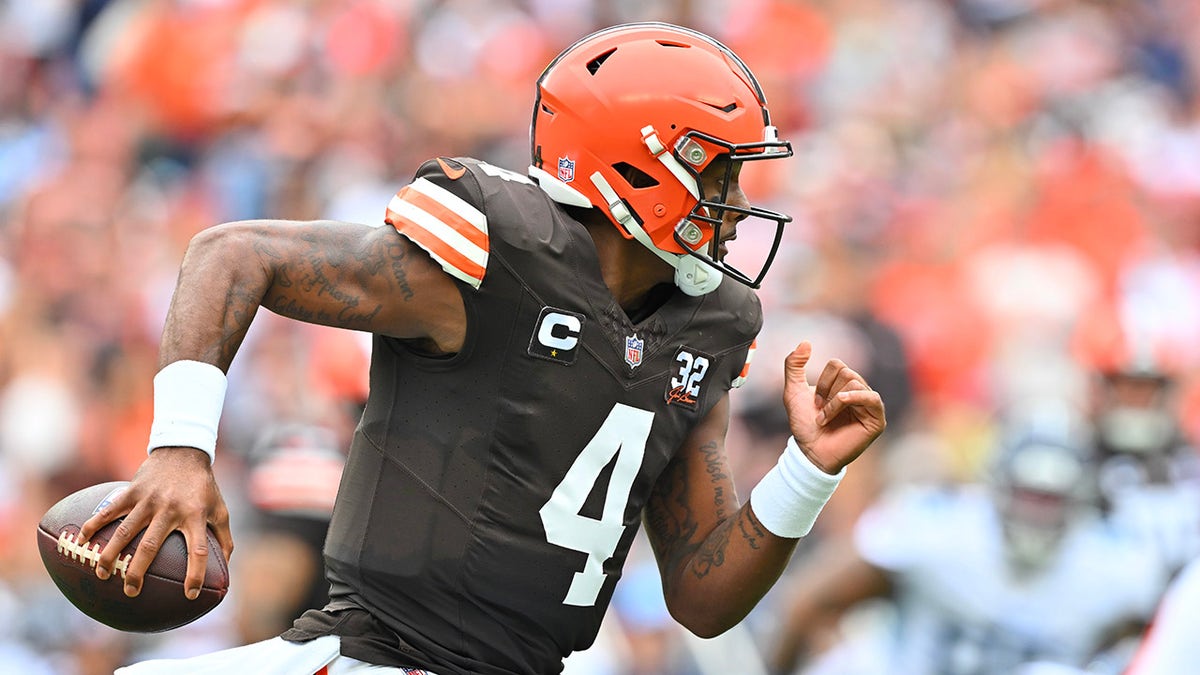 CLICK HERE TO GET THE FOX NEWS APP
Aside from the blunder, the first half was good for Watson, who completed 16 of his 20 passes for 146 yards. Cleveland led 13-3 at the half.