Entering the season, with the new rules and larger bases in Major League Baseball, all signs pointed to Ronald Acuña Jr. joining the 30-30 club with 30 home runs and 30 stolen bases.
That was just too easy for the Atlanta Braves superstar, so he created his own exclusive statistical club.
With his 30th homer of the season Thursday night, a grand slam, Acuña became the first player in MLB history to hit 30 home runs and steal 60 bases in the same season.
It happened just hours after he got married.
CLICK HERE FOR MORE SPORTS COVERAGE ON FOXNEWS.COM
Acuña and Maria Laborde got married in a small ceremony in Los Angeles Thursday morning. His new ring goes alongside his 2021 World Series ring, although he missed that Fall Classic after tearing an ACL earlier that season.
The most stolen bases by a player in a season in which that player also hit 30 home runs had been Barry Bonds' 52 in 1990. Bonds hit 33 that year en route to his first MVP award.
Acuña swiped his 60th and 61st bags of the season Aug. 28 and stole his 62nd of the year Thursday.
The star outfielder accomplished the feat against the Dodgers in Los Angeles in a showdown full of MVP candidates.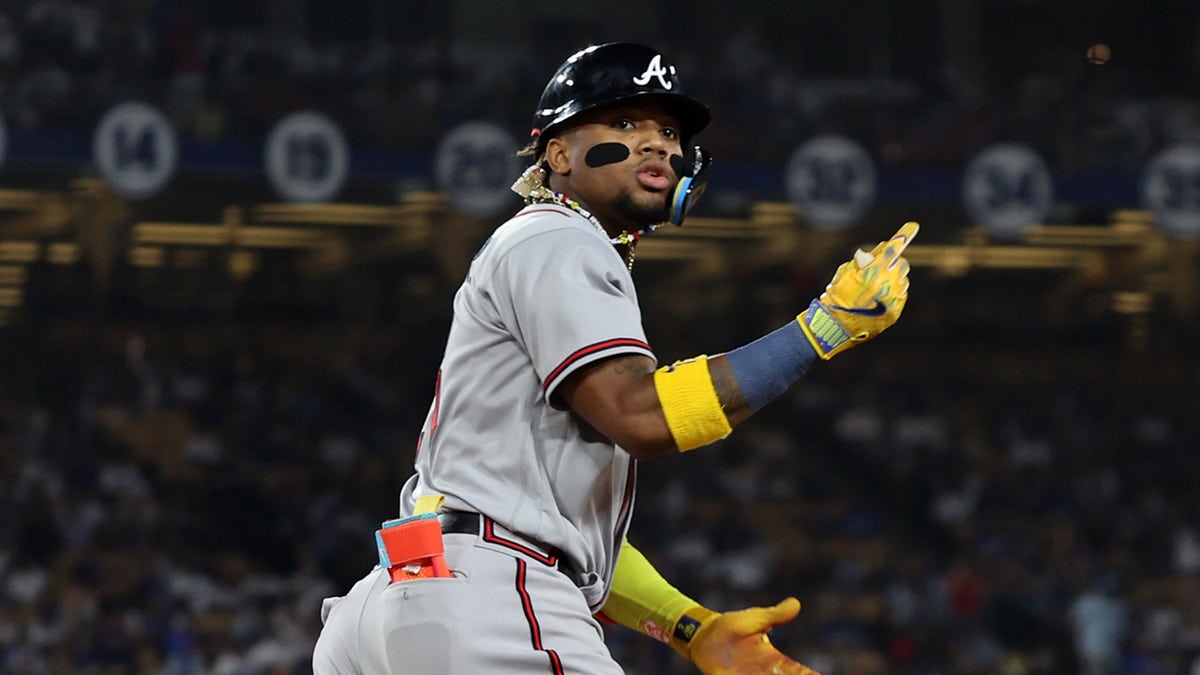 MLB HALL OF FAMER DAVID ORTIZ SAYS HACKERS ARE TRYING TO 'EXTORT' HIM
Acuña had long been the favorite to win the NL MVP award, but he is now in a tight race with Dodgers outfielder Mookie Betts. In response to Acuña's new accomplishment, Betts blasted two homers. But the Braves came out with an 8-7 victory, thanks to a six-run second inning.
Acuña leads the majors with his 62 stolen bases, .419 on-base percentage, 181 hits and 120 runs. His .337 batting average is fourth best in the majors.
Atlanta improved to 88-45 with the victory, best in the majors. The Braves lead the Philadelphia Phillies, who own the NL's top wild-card spot, by 14 games in the NL East, the largest margin between first- and second-place teams in baseball.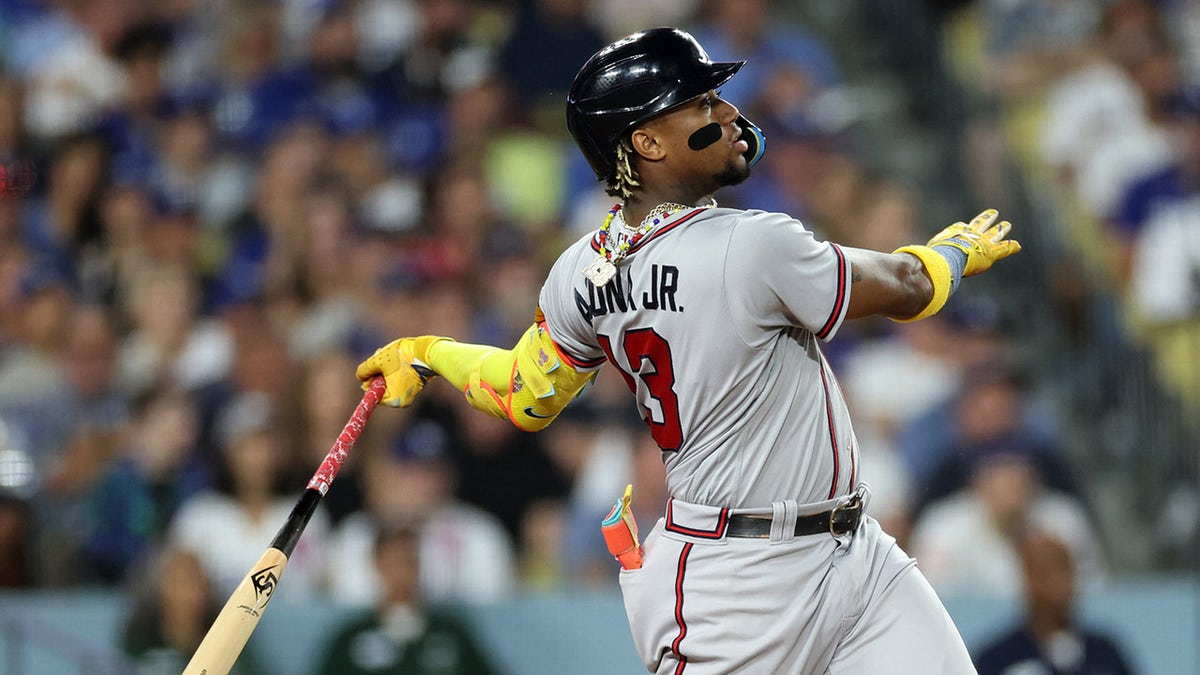 CLICK HERE TO GET THE FOX NEWS APP
Acuña was named to his fourth consecutive All-Star Game this summer.
The 25-year-old is on pace for 75 stolen bases. If he hits 10 more home runs, he will become the first player since Alfonso Soriano in 2006 to join the 40-40 club.