A friendly game of football between a youth football team and some prominent professional sports team mascots turned ugly when Blooper, the Atlanta Braves official mascot, stiff-armed a young player while trying to reach the end zone. 
Several videos posted to social media showed the fuzzy creature displaying no mercy on his way to score a touchdown during halftime of the Minnesota Vikings-Los Angeles Chargers game.
VIKINGS' KIRK COUSINS SAYS CROWD NOISE CONTRIBUTING FACTOR ON TEAM'S BIZARRE FINAL SEQUENCE
Blooper was stopped just short of the goal line, and the young opponents piled on top of him.
However, this is not the first time Blooper has gotten aggressive on the football field. 
During a similar game at U.S. Bank Stadium in December, when the Vikings hosted the Indianapolis Colts, Blooper obliterated his young opponents.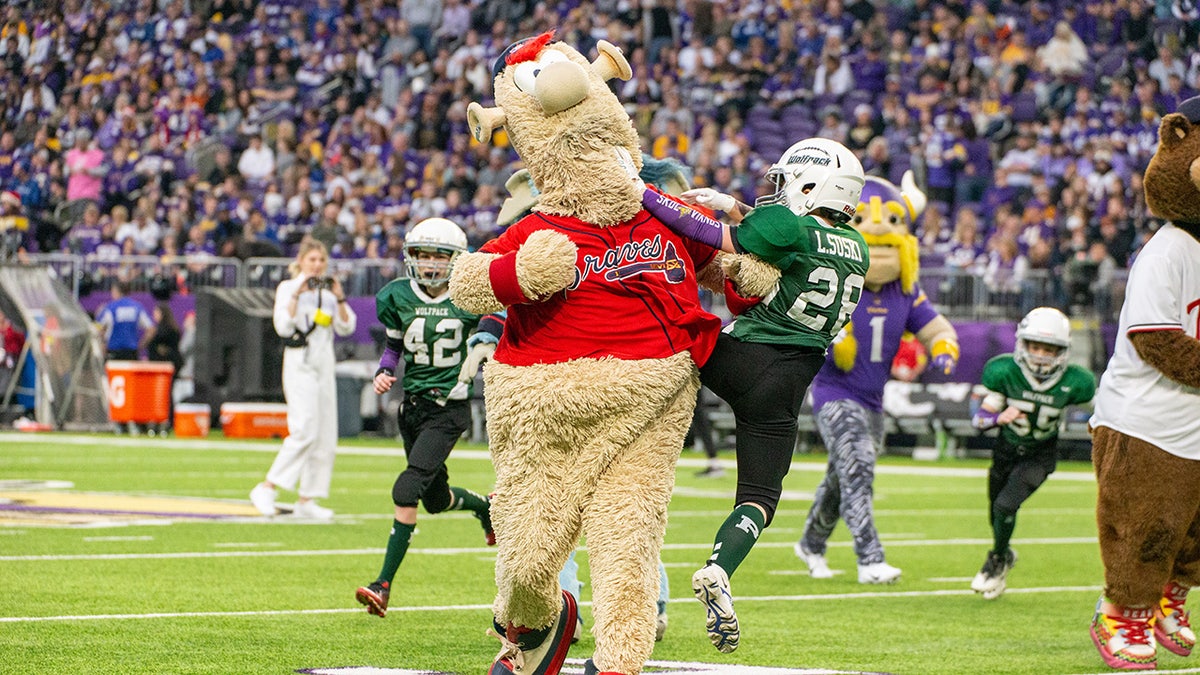 CLICK HERE FOR MORE SPORTS COVERAGE ON FOXNEWS.COM
While the mascots dominated on the field, the Vikings suffered their third straight loss of the season. 
Veteran quarterback Kirk Cousins led a 13-play, 73-yard drive starting with 8:05 remaining in the fourth, but with a chance to win it all, Cousins turned over the ball on 1st and goal and the Chargers ended the game with a 28-24 victory.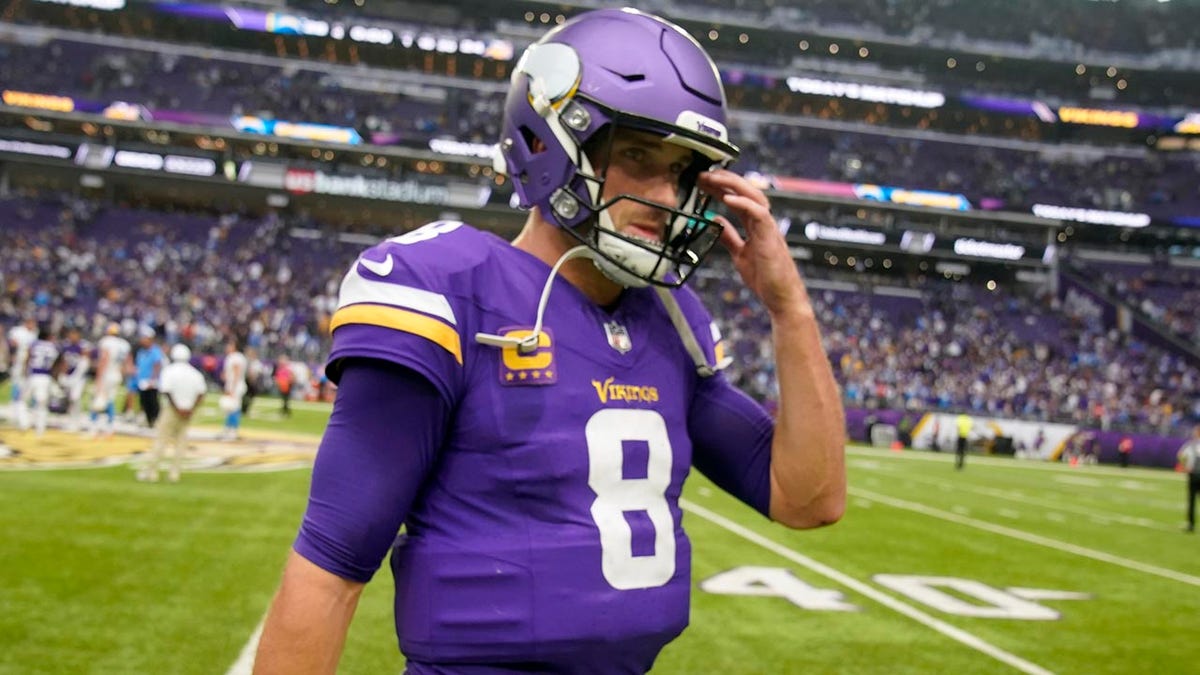 CLICK HERE TO GET THE FOX NEWS APP
Justin Herbert completed 40 of 47 passes for 405 yards and three touchdowns, and Keenan Allen set a franchise record with 18 receptions for a career-high 215 yards. 
The Associated Press contributed to this report.