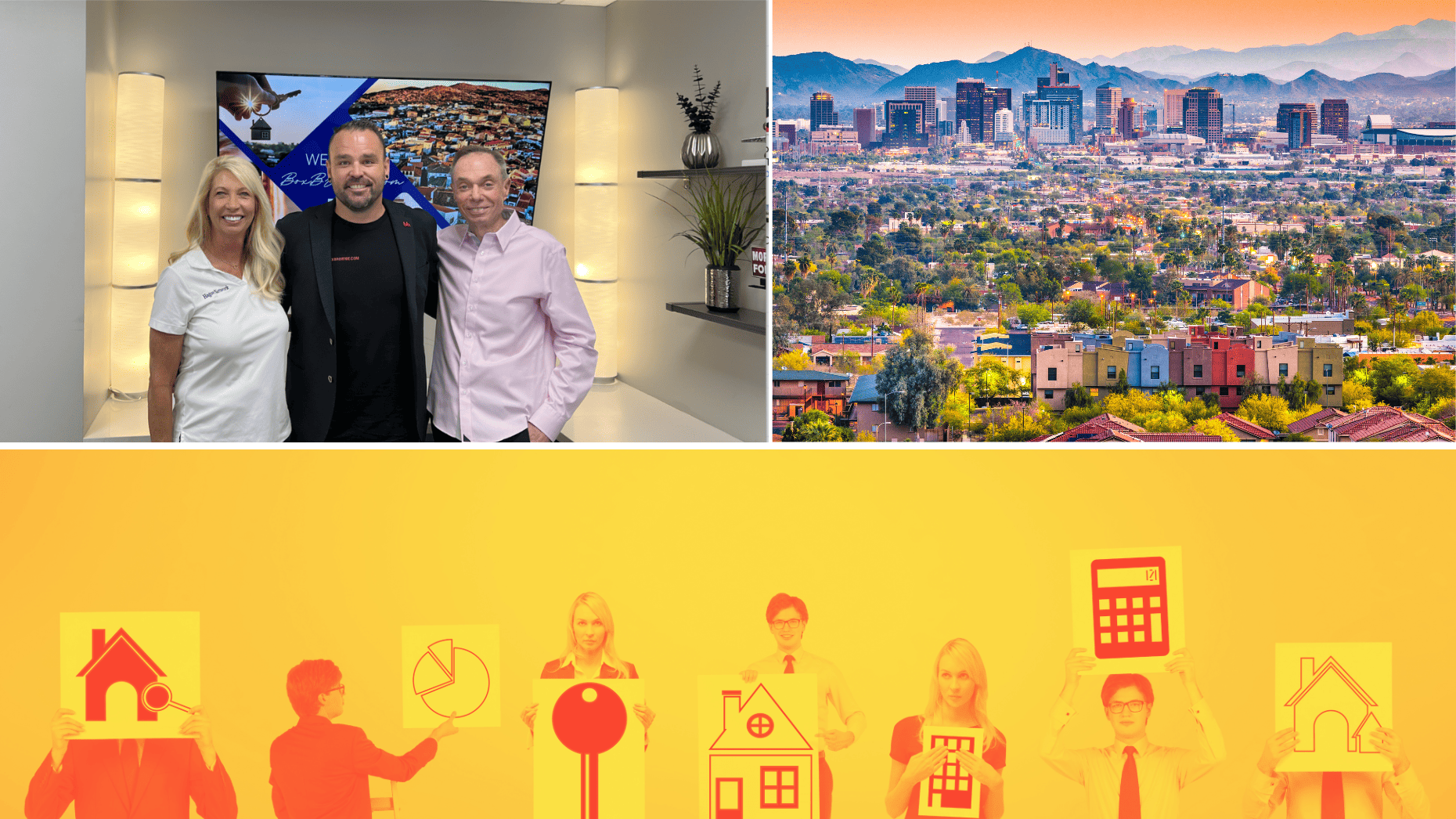 The company's quick turnaround of marketing assets is ideally designed to complement the urgency-based system 72SOLD leverages to promote listings, said co-founder of BoxBrownie Brad Filliponi.
No one can predict the future, but you can prepare. Find out what to prepare for and pick up the tools you'll need at the immersive Virtual Inman Connect on Nov. 1-2, 2023. And don't miss Inman Connect New York on Jan. 23-25, 2024, where AI, capital, and more will be center stage. Bet big on the roaring future, and join us at Connect.
Australian media marketing export BoxBrownie has locked up another U.S.-based brokerage partnership with 72SOLD, the Arizona-headquartered indy known for its unique, demand-creating sales strategy, according to an Aug. 30 announcement sent to Inman.
BoxBrownie's media marketing services range from high-end listing photo editing and golden-hour re-touching, for example, to comprehensive immersive tours and renovation renderings. It all but launched the "overnight editing" model for real estate agents, leveraging global time frames and a large team of computer artists to rapidly and elegantly fix, improve and create real estate marketing visuals.
Co-founder of BoxBrownie Brad Filliponi said in the statement that his company's quick turnaround of marketing assets is ideally designed to complement the urgency-based system 72SOLD leverages to promote listings.
"With this partnership, our market-leading editing service will be seamlessly incorporated into the initial phase of the 72SOLD program's sales process," he said. "BoxBrownie will empower 72SOLD agents with exceptional property photos that will amplify their listings and drive their sales."
Founded by luxury real estate broker and attorney Greg Hague in 2018, 72SOLD streamlines the on-market listing experience for sellers through an auction-like experience that condenses the home tour, bidding and offer-acceptance process down to three days.
The "72" in the company name stands for 72 hours, the number of hours the company uses as a benchmark for getting a home under contract.
The process kicks off with an online home valuation and a 15-minute walkthrough, with a 72SOLD real estate agent to generate a starting price for the home. From there, 72SOLD spends one week creating a listing strategy that includes photos, videos and other marketing collateral.
Hague said in the statement that his team is excited about working with BoxBrownie and that sellers will quickly benefit.
"We are thrilled to be using another form of advanced photographic technology to present our homes in a way that attracts more buyers and achieves higher prices for our sellers," Hague said. "Spectacular photography is the single most important element in attracting buyers to homes."
If homesellers don't receive offers they like through 72SOLD, they can terminate their relationship at no cost or take advantage of 72SOLD's 120-day guarantee that says the platform will sell the home for the starting price. If they're not able to sell the home for the starting price, 72SOLD will discount the fee or allow the seller to walk away at no cost.
Property marketing remains key to exposing homes in a market with so few of them being sold, despite Inman reporting a ramp-up in mortgage applications.
A weekly survey of lenders by the Mortgage Bankers Association shows applications for purchase loans were up by a seasonally adjusted 2 percent last week compared to the week before, but down 27 percent from a year ago.
Still, a slight rise in buyer activity could have 72SOLD agents even more excited about the BoxBrownie relationship.
Pending home sales increased for the second-consecutive month in July, hinting at a rise in demand as the economy shows signs of improvement, according to data released Wednesday by the National Association of Realtors. July marked the second straight month of pending sales increases after inching up 0.3 percent in June, the first uptick in four months.
72SOLD also inked a strategic partnership with Keller Williams in 2022, Inman reported.
"We're excited to partner with Greg [Hague] and the 72SOLD team, which has systematized a home sale model that delivers, driving a powerful experience and strong results for home sellers," KWx executive chairman Gary Keller said in a statement at the time. "With this partnership, our agents have the opportunity to further scale and fuel their success."
Email Craig Rowe