Arkansas Razorbacks head coach Sam Pittman explained his reasons for deleting his account on X, formerly known as Twitter, telling reporters he got tired of the hate being directed toward him and his players. 
"I'll be honest with you, I just got sick of it," Pittman said Monday. 
"The only reason I had it in the first place is for recruiting," he continued. "I'm told it would do well for the university if I bring it back."
TRAVIS HUNTER BEGS DEION SANDERS TO PLAY AGAINST USC: 'I'M NOT TAKING NO FOR AN ANSWER'
Days after losing to BYU, fans noticed that Pittman's X account had been deleted, according to Sports Illustrated. 
"I do not believe that you can hide behind the phone and address people as personally as what people do," Pittman continued Monday. "I don't think it's fair, and I don't think it's right. And I don't think it's right for the kids. I'm a counselor last week for my punter, for some [offensive] linemen. To me, that's not what it is, for a bunch of people that's hiding to talk about you… Everybody knows I'm fat. Everybody knows I've got a big chest. To do that, who does that make feel better? It's not right."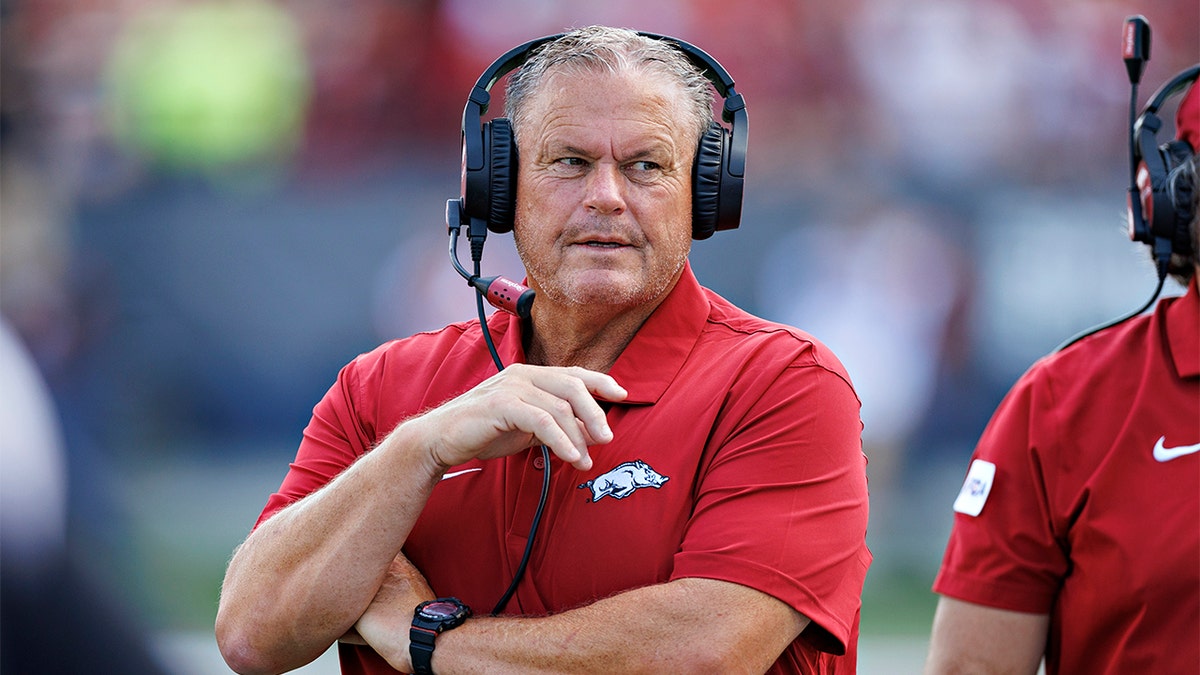 "You can talk about my coaching all you want and this, that and another," he continued. "But going and attacking me, and guys on the team, it's not right. I'll never feel like it's right… As a coach, you can't have a political affiliation. You can't have a religious affiliation. You can't do anything, but you can take it. Well, I got tired of taking it, and I closed my Twitter account."
CLICK HERE FOR MORE SPORTS COVERAGE ON FOXNEWS.COM
Pittman may not be off social media for long, telling reporters he'll likely reinstate his X account soon as he's been told it's good for the program. 
"Looks like I'm going to fire it back up, but that's how I feel about it," Pittman said. "All that's going to do is get some more people bashing me. So, go right ahead because I don't have Twitter."
The Razorbacks are off to a disappointing start to the 2023 college football season, sitting at 2-2 after back-to-back defeats. 
Both of Arkansas' losses have come by just one score, losing to BYU by seven and LSU by three. 
CLICK HERE TO GET THE FOX NEWS APP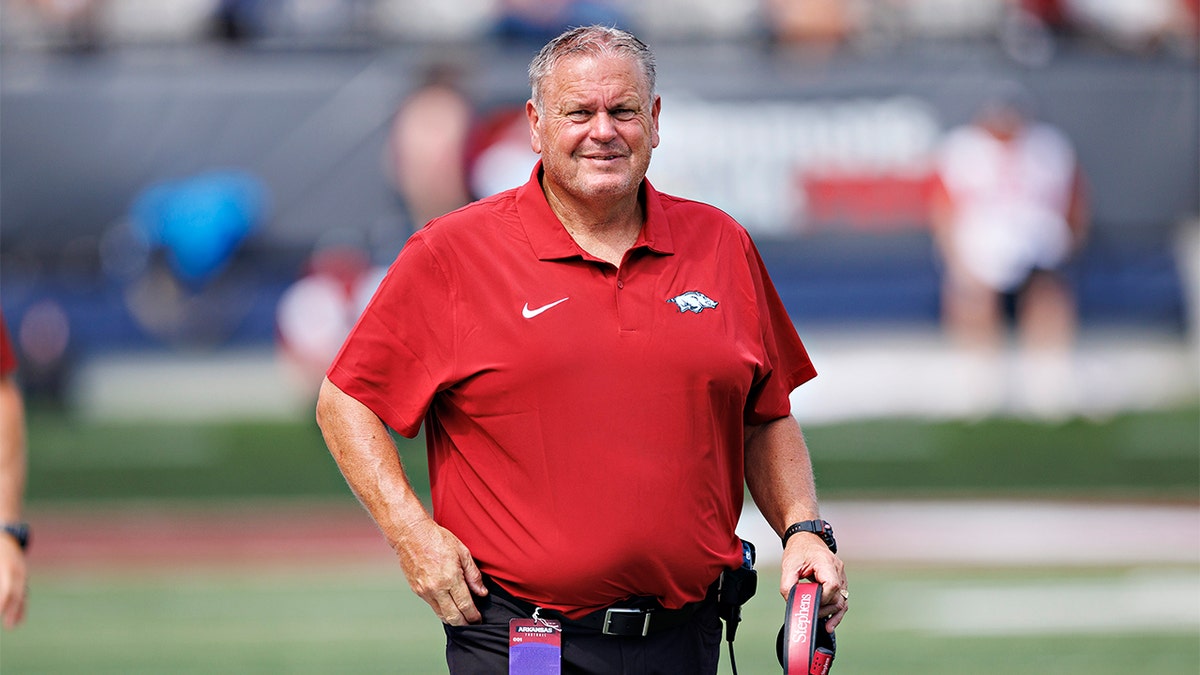 In Week 4, LSU was able to go on a nine-play, 72-yard drive late in the fourth quarter to kick a game-winning field goal with five seconds remaining on the clock. 
"It's just the nature of two teams in proximity, playing for a rivalry trophy, and a team we knew was going to play their very best — and they did," LSU coach Brian Kelly said. "We were the last one to have the football, and I wasn't interested in letting Arkansas have another chance."
Pittman is in his fourth year as head coach of Arkansas and has a record of 21-19. 
The Associated Press contributed to this report.