Aaron Rodgers was disappointed in what he saw from Sunday's game against the New England Patriots, but it was more of what he saw on the New York Jets' sideline that concerned him. 
Rodgers, who underwent surgery earlier this month after a season-ending Achilles tear in Week 1, said during an appearance on "The Pat McAfee Show" Tuesday he wants to see more "poise" from his team after its 1-2 start. 
"This is what teams have to go through. There's adversity points in every season. This year it's happening early, and people are coming for us. And there are some heated conversations on the sideline and different things," Rodgers began.
JETS' SAUCE GARDNER SHARES VIDEO OF MAC JONES HITTING HIS 'PRIVATE PARTS'; PATRIOTS QUARTERBACK DENIES MALICE
"I think we need to hold our poise a little better, really just offensively. We need to not have some of those things happening on the sideline and to be a little better, and to be a little – just be a little better competitors."
The four-time league MVP was referencing two sideline incidents captured during Sunday's broadcast. In one, Offensive Rookie of the Year Garrett Wilson was seen talking to quarterback Zach Wilson and offensive coordinator Nathaniel Hackett. He appeared to be airing his frustrations.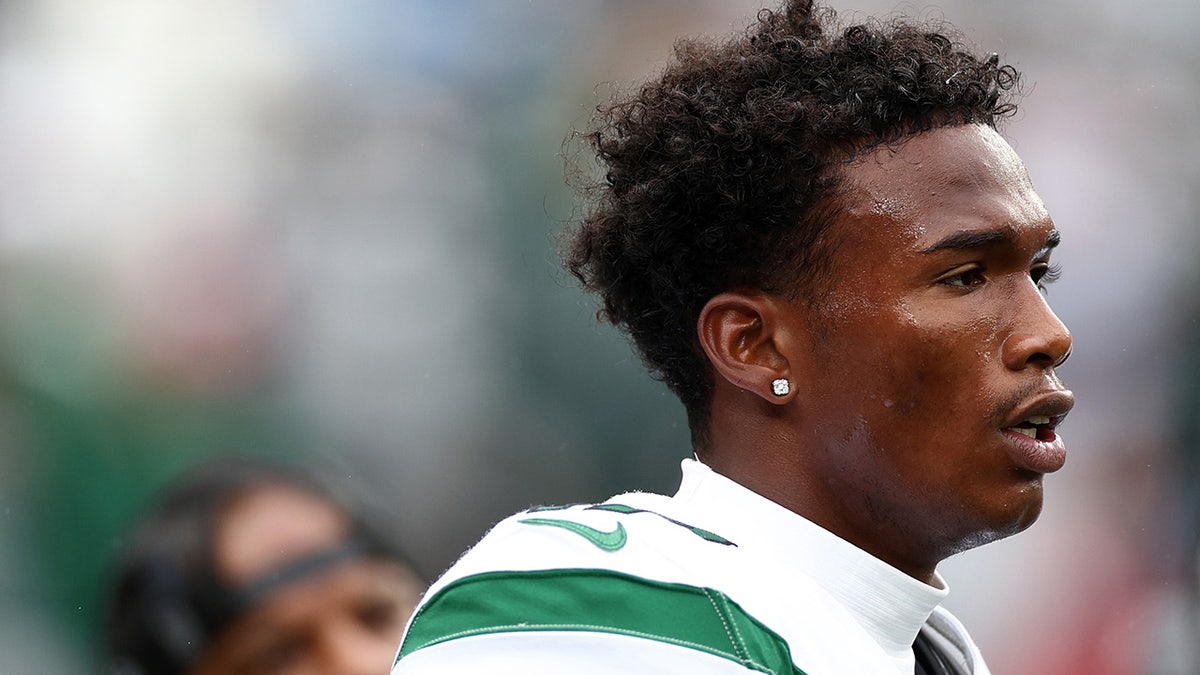 The other incident involved running back Michael Carter, who was seen shouting at running backs coach Taylor Embree.
CLICK HERE FOR MORE SPORTS COVERAGE ON FOXNEWS.COM
"Just frustration that we're not moving the ball," Wilson said of his exchange. "That's what it was. Our defense was stringing together some stops, and I felt like it was time to go. Time to go, time to put some points on the board. That's all." 
Carter said Sunday he has the "utmost respect" for Embree and attributed the heated discussion to both being competitors. 
"It doesn't f—ing matter," Rodgers added Tuesday. "It's like you win the game, that's the most important thing, however you got to get it done. There's been, I think, too many little side conversations. And we just need to grow up a little bit on offense and lock in and do our jobs — everybody — and not point fingers at each other."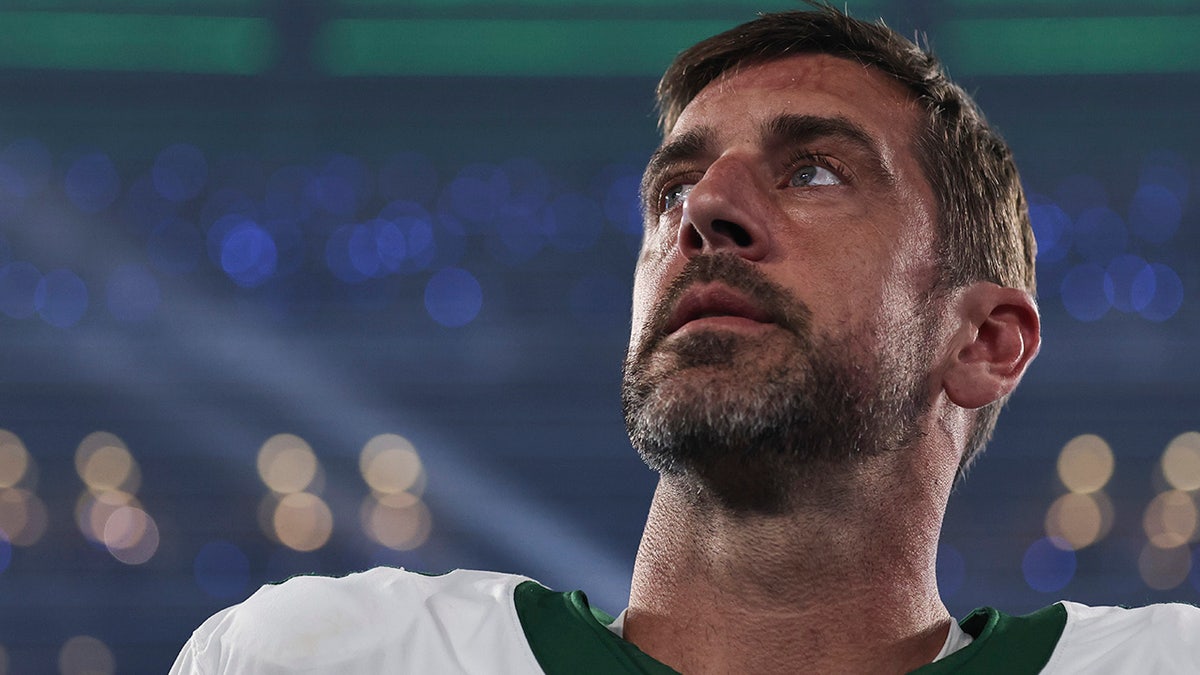 CLICK HERE TO GET THE FOX NEWS APP
Rodgers also had a message for Jets' fans who have increasingly called on the organization to move on from Zach Wilson. 
"Let's stay behind our guys. Let's support our guys. Let's support the boys on the field. Let's stick with our guys, and let's have a little belief."