As COO of Livian at KW, here's what Erin McCormick Torres wishes she had known from Day One about the challenges of building a large organization.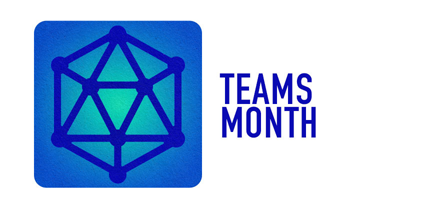 In September, Inman digs deep on real estate teams — what it takes to join or build one, how to optimize a team and even when to consider leaving one. Adding nuance on top of Inman's weekly Teams Beat email newsletter, this theme month will serve up top insights from the best team leaders across the country.
If you're running a real estate team — whether a small but mighty team or a complex expansion team in different states — you will inevitably face challenges in growth. When I joined Livian over eight years ago, we had a handful of expansion teams. Now, with 75 team partners and 800+ agents in 35 states, our mega team had to weather a storm of challenges to find success through scale. 
We have had to, and continue to, refine all facets of our organizational infrastructure, combat the whiplash of competing priorities and the constant invasion of new shiny objects, and face many seasons of shifting marketing conditions. We've done all of these while developing a core value proposition of proven tools, models, systems and methodologies for accelerating agent productivity, which is the key component of agent attraction and retention for overall team growth.
Here are five of the major growing pains we experienced in team building that I wish I had known before building a large organization.
How to maintain culture when adding agent count
Your culture — the unifying element among all team members — can be the first thing to be neglected in growth. Continually revisit and reinforce your culture with new and existing team members.
Develop your mission, vision and values (MVV) statements. Review them monthly, at a minimum, with your team. Consistently tie new initiatives back to your MVV — the why behind your business. 
Also, discuss your culture in recruiting appointments. Always trust your gut when hiring. Adding a high-producing agent to your team with the promise of immediate income is attractive, yet be aware of the negative impact that agent could have if they don't fit your team culture.
Sustained hiring of agents outside of your culture can have catastrophic implications. I've seen one out-of-culture hire spread negativity throughout a team, quickly cleaning house of agents on that team.
What to do when experiencing organizational whiplash
As a team grows, you will be bombarded with new ideas, technologies and lead-gen levers to employ. A diluted focus lands diluted results.
Stick to your set quarterly priorities. Put new ideas in a parking lot for you to review on a set schedule. Stay true to the fundamentals of your business that will increase agent take-home, along with overall team profitability.
Ensure adoption of the initiatives you roll out, not adding so many new focuses that the great idea you had last month doesn't even get off the ground. As a leader, reducing organizational whiplash will result in higher quality work and outcomes while minimizing burnout and stress for employees.
What to do about having an identity crisis 
As you scale, you may get away from the fundamentals that made you successful. You may wake up not knowing who you are as a team or questioning what your value to agents is. If you built your business off of a robust sphere of influence and now are pursuing foreclosures and probate leads, absentee owners, and online leads, you may wake up and realize you aren't sitting in your strength zone.
You don't have to do everything for an agent. Know your core pillars of success to drive productivity and focus there. 
How to fail forward and learn from mistakes
With fast growth, you will make significant and costly mistakes, maybe in the form of new technology that didn't produce the intended results or an inability to keep up with the timely delivery of marketing materials. Each division should keep a running list of where they have failed and then reflect on how they are going to move forward without making the same mistake twice.
Lastly, they should share what they learned in the process of failing forward publicly so others can learn from the fail forward as well.
Not to throw money at problems without clear accountability for your dollars
When you scale, you may be tempted to keep investing in new staff members or new technologies. Before you risk your profitability, really assess your business needs.
How can you fix the problem with a systems tweak, shuffling of priorities or shifting of roles? Test new lead sources and tech, but ensure you are reviewing ROI consistently. Don't keep throwing $100 bills out the window at things that don't produce results or for the sake of a quick fix.
Many teams don't play red light, green light with expenses and then wake up with a significant loss to climb out of that could have been mitigated with more focus on auditing your budget.
Erin McCormick Torres serves as COO for Livian at KW. She is an author, business coach, Realtor and content creator who runs the popular blog Travel Like a Local: Vermont. Connect with her on Instagram and LinkedIn.